Hebrew Union Temple
Introduction
Hebrew Union Temple is home to the Hebrew Union Congregation, which was founded in 1879. The present synagogue was constructed in 1906. The Temple also features a museum called the "Century of History Museum" that showcases the personal history of the congregation.
Images
Hebrew Union Temple was built in 1906 and is the congregation's second temple.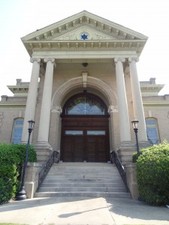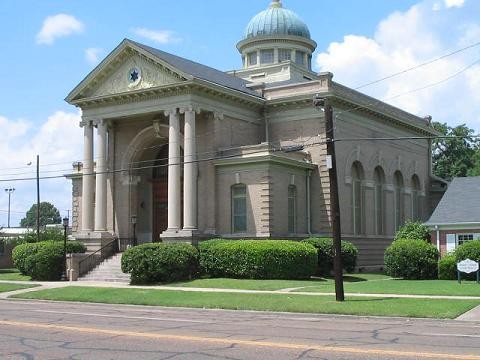 Backstory and Context
In 1870, the year of incorporation of Greenville, Mississippi as a town of 890 population, there already 25 to 30 Jewish families here. This group organized a congregation and secured the services of Rabbi Charles Rawitzer of Memphis, Tennessee. In 1873, he confirmed five pupils and served the group until 1879. On December 13, 1880, the group was granted a charter incorporating the congregation as Hebrew Union. In 1881, the first temple was built and Rabbi Joseph Bogen became the first Rabbi at H.U.C. Rabbi Bogen served until 1902, and was succeeded by Rabbi Abram Brill, and through his efforts that funds were raised for the building of a new temple, the present one, which was completed at a cost of $30,000, and dedicated in October 1906. Since Rabbi Brill, there have been 14 Rabbis that have served the congregation, the longest tenure being that of Samuel A. Rabinowitz who resided here for 27 years. In 1962, H.U.C. was the largest Jewish congregation in the state of Mississippi with almost 200 families. Today the Temple is home to about 50 Jewish families in the area.

Sources
"Who We Are." Hebrew Union Temple. Accessed January 23, 2015. http://www.hebrewunion.org.
Additional Information