Eberhardt Hall (Newark Orphan Asylum)
Introduction
Eberhardt Hall, originally the Newark Orphan Asylum, is the oldest building at the New Jersey Institute of Technology. It was built in 1856 and served as the Newark Orphan Asylum until the early 20th century. When it was first opened, the building that is now Eberhardt Hall was a technology marvel of its time, being equipped with modern conveniences including gaslight, steam heat and hot-and-cold running water, amenities that were rare even in the most affluent homes of the period. The building was later home to the South Park Calvary Presbyterian Church and the St. James A.M.E. Church before becoming part of NJIT.
Images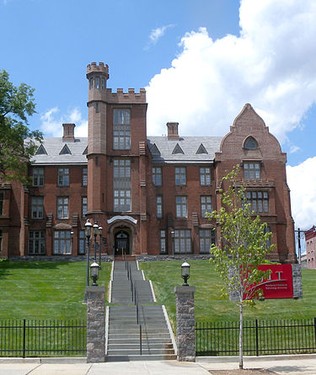 Backstory and Context
The Newark Orphan Asylum was founded on November 5, 1847 by a group of Christian women who were concerned for the welfare of the children of Newark. The Asylum was established as a home for boys and girls whose families for what ever reason were unable to take care of them. The children at the Asylum were either boarding their or candidates for adoption. For a hundred and one years the Newark Orphan Asylum provided a valuable service for the city of Newark. In 1948 the Newark Orphan Asylum merged with the Protestant Foster Home Society. This merger created the Newark Home For Foster Care.
Additional Information