National Museum of Funeral History
Introduction
The National Museum of Funeral History in Houston, Texas preserves and presents the history of funerals, embalming, and many other customs associated with death. It was founded in 1992 by Robert L. Waltrip, and has since grown to become perhaps the largest museum of its kind in the world. The museum is famous for its exhibits of hearses and papal funeral items, but it also showcases items from celebrities and presidents, antique embalming equipment, and funeral customs from foreign countries such as Mexico, Japan, and Ghana. It was named the best museum in Houston by the Houston Press in 2011; in 2013, it was named the best specialty museum in Texas by the Official Best Of. It has been featured frequently on many travel websites and news media.
Images
The National Museum of Funeral History opened in 1992 and features 14 exhibits. Image obtained from Yelp.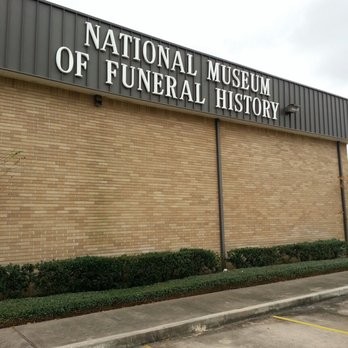 The most popular exhibit in the museum is "Celebrating the Lives and Deaths of Popes," a look at the rituals and rites for a papal funeral. Image courtesy of the National Museum of Funeral History.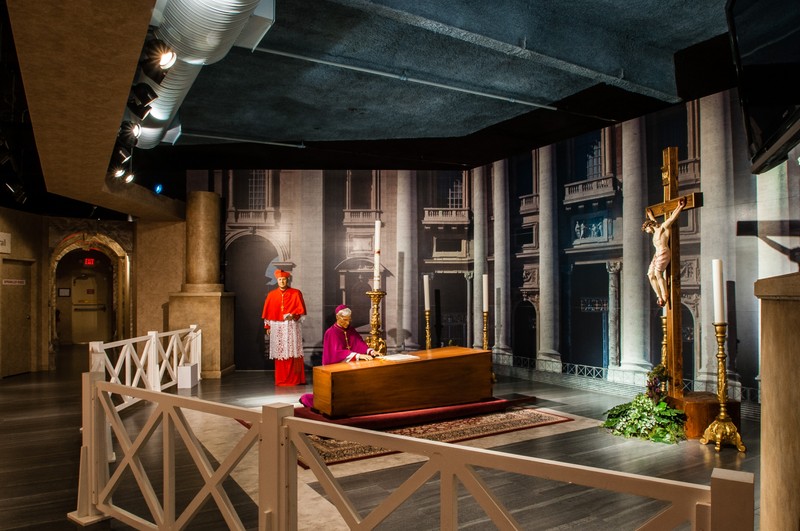 One exhibit features traditional Ghanaian coffins, known as fantasy coffins, which are customized to reflect a person's traits or personality. Image courtesy of the National Museum of Funeral History.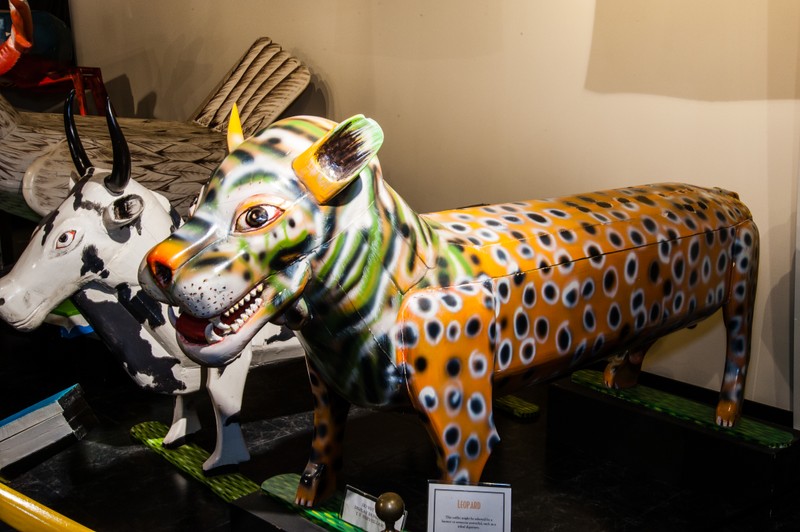 Multiple hearses are on display, including one that carried Grace Kelly and another that carried both Ronald Reagan and Gerald Ford. Image courtesy of the National Museum of Funeral History.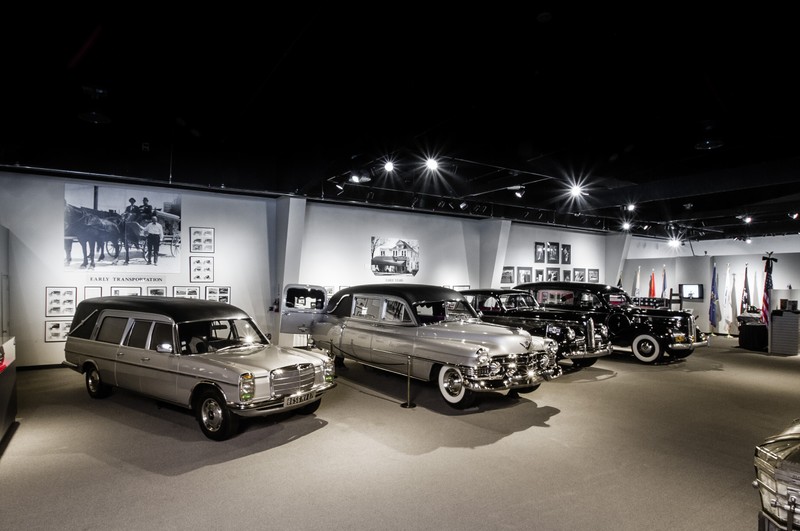 One of the more unique caskets on display is this one embedded with money. Image courtesy of the National Museum of Funeral History.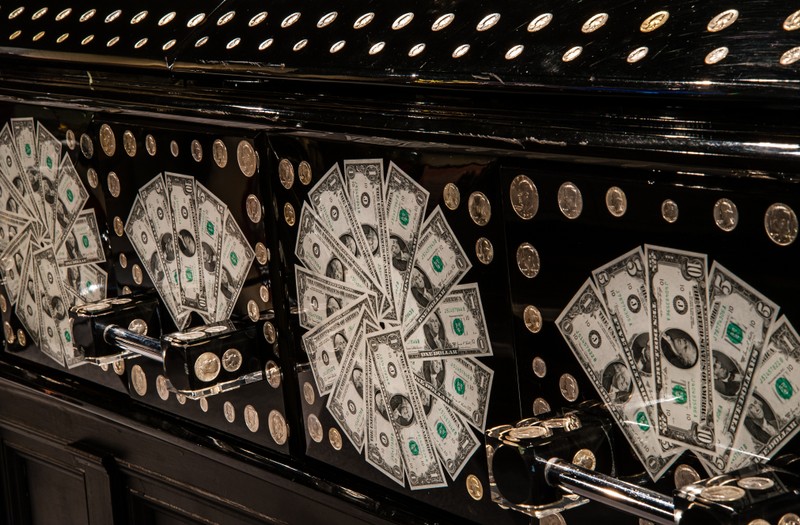 Backstory and Context
The National Museum of Funeral History was established in October 1992 by Robert L. Waltrip to honor one of the oldest customs in human history. Waltrip was the founder and owner of Service Corporation International, the largest funeral, cremation, and cemetery service providers in North America. Over the years he had witnessed unwanted embalming tools and funeral items being discarded; Waltrip decided to start collecting these items to preserve the history of the funeral industry. When the museum first opened it contained 20,500 square-feet of space with the primary exhibit being a collection of hearses. The museum has continued acquiring items over the years and has expanded to 30,500 square feet, with fourteen permanent exhibits and occasional temporary exhibits. Noteworthy items include George Washington's funeral bill; Marilyn Monroe's original crypt front; hearses used for various celebrities; and a custom-made casket for three people. Around 20,000 people visit the museum annually.
The museum's permanent exhibits showcase a diverse assortment of funeral, memorial, and embalming customs. The fourteen exhibits are: "History of Embalming"; "Day of the Dead"; "Celebrating the Lives and Deaths of the Popes"; "Thanks for the Memories" (covering the deaths of celebrities); "19th Century Mourning"; "Tomb of the Unknown Soldier"; "Presidential Funerals"; "Reflections on the Wall"; "Japanese Funerals"; "A Life Well Lived: Fantasy Coffins from Ghana"; "9/11 and Fallen Heroes Tribute"; "Coffins and Caskets of the Past; Historical Hearses"; and "Marsellus Casket Company." A new exhibit, "The History of Cremation," is due to be unveiled in 2018.
The most popular exhibit at the museum has been "Celebrating the Lives and Deaths of Popes." Opened in 2008 following a large museum expansion, the 5,000 square foot exhibit features three-dimensional scenes and multi-media presentations to showcase the elaborate rituals and traditions, in existence for 2,000 years, which occur during the death and funeral of a Pope. It includes a Popemobile used by Pope John Paul II in 1982; uniforms worn by the Swiss Guard; and replicas of items used in the funerals of the last few Popes. The exhibit also includes a new section, "The Making of a Saint," which examines the process that elevated Popes John Paul II and John XXIII to sainthood in 2014.
The museum engages in several community outreach programs throughout the year. It participates in local Civil War reenactments, Día de los Muertos, and runs a family-friendly haunted house during Halloween. It hosts a Halloween car show and a golf classic, with the proceeds from both going to charity. Additionally, the museum itself can be rented for various events. For those looking to conduct historical research, the museum has a library in the neighboring Commonwealth Institute of Funeral Services. Access is granted on a case-by-case basis and arrangements must be made in advance.
Sources
Marisa Gerber. "At a Houston museum filled with coffins and hearses, it's time for 'Death 101.'" Los Angeles Times. September 27, 2016. Accessed January 10, 2018. www.latimes.com/nation/la-na-funeral-museum-snap-story.html.
"History." National Museum of Funeral History. Accessed January 10, 2018. https://nmfh.org/about/history.
Sam Byrd. "25 Years of Houston's National Museum of Funeral History's Bizarrely Fascinating Exhibits." Houston Press. July 5, 2017. Accessed January 10, 2018. www.houstonpress.com/arts/houstons-national-museum-of-funeral-history-celebrates-its-25th-anniversary-9560248.
Image 1: https://s3-media3.fl.yelpcdn.com/bphoto/KkUZzD9py76NGrkxvFQOsQ/348s.jpg
Image 2: https://nmfh.org/assets/uploads/files/image-gallery/popefuneral_mass_exhibit.jpg
Image 3: https://nmfh.org/assets/uploads/files/image-gallery/ghana2.jpg
Image 4: https://nmfh.org/assets/uploads/files/image-gallery/Historical_Hearse.jpg
Image 5: https://nmfh.org/assets/uploads/files/image-gallery/moneyCasket.jpg
Additional Information