Camp Pendleton
Introduction
Camp Pendleton is a state-owned military base. It is currently being used by the Virginia ARMY National Guard, as well as the ARMY Reserves for training. It was originally created in 1912. The base consists of over 325 acres of land on which over a hundred buildings are situated.
Images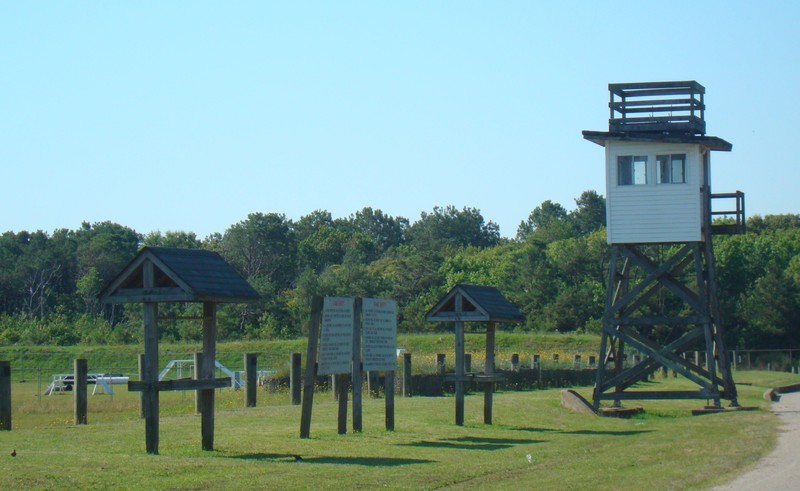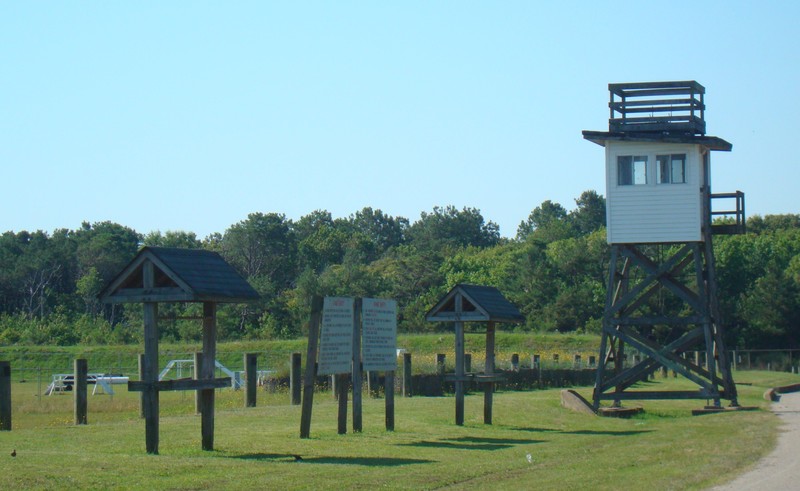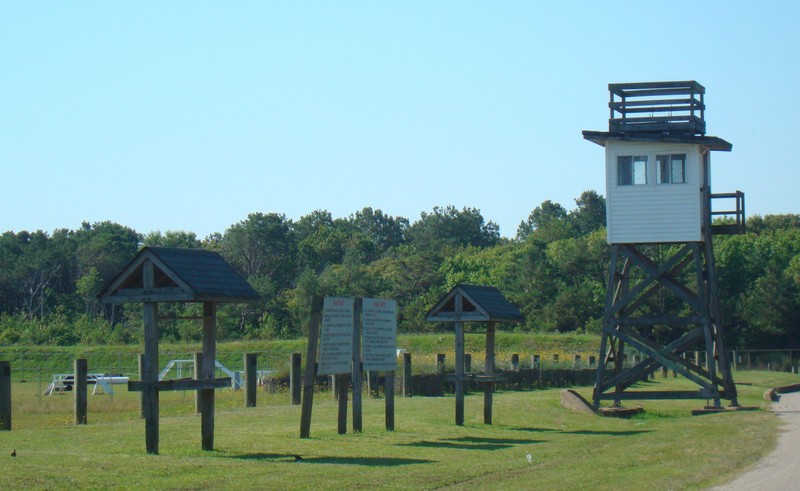 PumpkinSky [CC BY-SA 3.0 (https://creativecommons.org/licenses/by-sa/3.0)], via Wikimedia Commons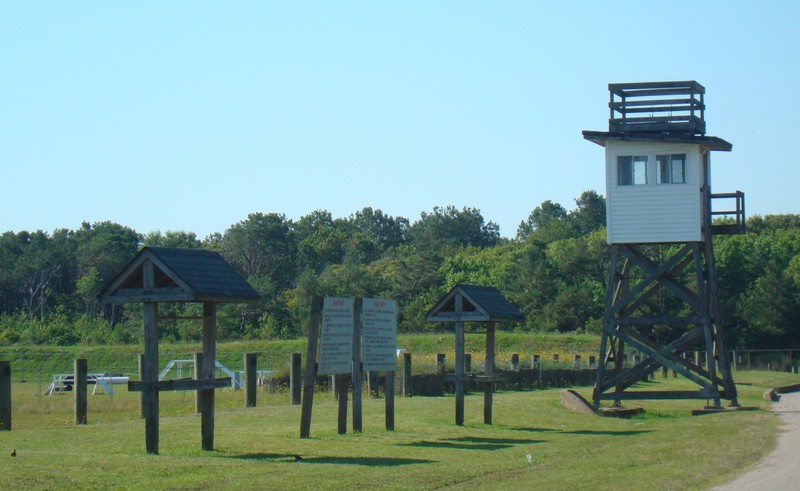 Backstory and Context
Camp Pendleton, also known as the State Military Reservation, was created in 1912 as a rifle range for Virginia State troops. It has traditionally been used by the Virginia National Guard. A notable exception to this is during WWII, when it was temporarily taken over by the federal government. This was done because artillery could be fired out into the Atlantic from this post. The control of the reservation was returned to Virginia in 1948 (Payette).
This camp is 325 acres, and has over 100 building situated on it. Facilities available on Camp Pendleton include a small arms range, a helicopter landing strip, classrooms, barracks, dining halls, maintenance garages, training fields, and a chapel.  ("Camp Pendleton State Military Reservation"). The construction of Camp Pendleton occurred in three distinct phases. The first was in 1912 when basic structures such as the rifle ranges were built. The second took place in 1919 when the U.S. Navy added onto the ranges and built other buildings that are no longer standing today. The third and final phase occurred during WWII when the U.S. Army constructed various buildings that are still present today. It was during this third phase that the facility was dedicated as Camp Pendleton.
When Camp Pendleton was created, it was situated in a sparsely populated woodland area. However, as time has passed, Virginia Beach has grown up around it. It is currently facing encroachment issues, and will likely undergo several changes in the coming years regarding usage. This is due to the fact that the Virginia National Guard no longer depends solely on this base for their training, and the encroachment has made it a hazard to train with firearms there. The City of Virginia Beach has requested multiple times that the Camp be converted into a State Park, but thus far it remains a military reservation. ("Camp Pendleton State Military Reservation").
In 2005 Camp Pendleton was listed as a historic district in the National Register of Historic Places. 
Sources
Camp Pendleton State Military Reservation. GlobalSecurity.org. Accessed January 22, 2018. https://www.globalsecurity.org/military/facility/camp-pendleton-va.htm. 
Payette, Pete and Phil Payette. A Brief History of Camp Pendleton. American Forts. November 03, 2004. Accessed January 22, 2018. http://www.northamericanforts.com/East/Virginia/Camp_Pendleton/history.htm.
"National Register of Historic Places Registration Form. Camp Pendleton/State Military Reservation Historic District". United States Department of the Interior National Park Service, 2005. https://www.dhr.Virginia.gov/registers/Cities/VirginiaBeach/134-0413_CampPendleton_2005_Final_Nomina...