Greek Revival Cottage
Introduction
Dating to around 1860, this Greek Revival Cottage is the last of its kind in Champaign-Urbana. Neo-Classical architecture such as this was fairly common in the American East and Midwest during the first half of the 19th century but then declined in popularity during the 1850s and 60s--during the same decades that Champaign County was being more densely settled. Consequently, only a few Greek Revival homes were ever constructed in the area, and this is the only known example remaining. Originally standing at 1205 W. Springfield, the house was moved to Leal Park to spare it from demolition. It features rectangular portico and square wood pillars beneath a pediment. The Cottage has been listed on the National Register of Historic Places since 1977.
Images
This Greek Revival cottage now stands in Leal Park.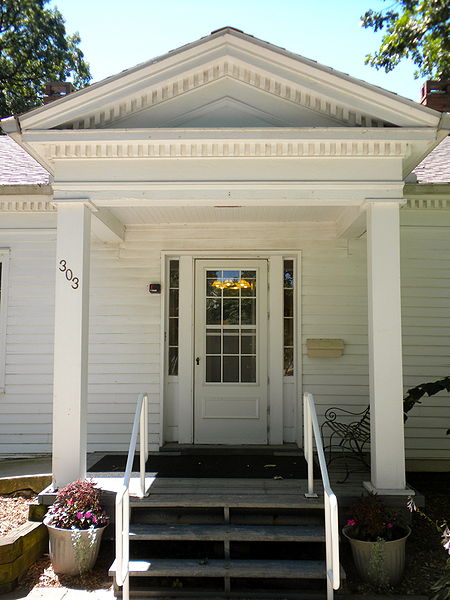 Sources
Downing, A. J.. The Architecture of Country Houses. New York. 1850. See in particular "Workingman's Model Cottage." According to Patricia Miller of the Champaign County Historical Museum, "The Cottage described [in Downing's book] is very plain but with an expression of symmetrical beauty," similar in plan to the Greek Revival Cottage in Urbana.

Miller, Patricia L. "National Register of Historic Places Inventory--Nomination Form: Greek Revival Cottage." U.S. Dept. of the Interior, National Park Service. March 31, 1977. Accessed January 02, 2018. http://gis.hpa.state.il.us/pdfs/200702.pdf.

Image credit 1: https://commons.wikimedia.org/wiki/File:Greek_Cottage_Urbana.jpg.



Additional Information