Mission Concepción
Introduction
Mission Concepción is the oldest unrestored stone church in America. This mission was named in honor of Our Lady of the Immaculate Conception and Juan de Acuña, the Marqués de Casafuerte. The Marqués was Viceroy of New Spain (Mexico) when the mission transferred to the San Antonio River area in 1731. This church took 20 years to build and was dedicated in 1755. It appears very much as it did over two centuries ago when it was built to convert the Hasinai. The Battle of Concepción was fought here on October 28, 1835 between Mexican troops under Colonel Domingo Ugartechea and Texian insurgents led by James Bowie and James Fannin. The mission was designated a National Historic Landmark on April 15, 1970
Images
Built in 1755, Mission Concepción is the country's oldest unrestored church. It took 20 years to complete.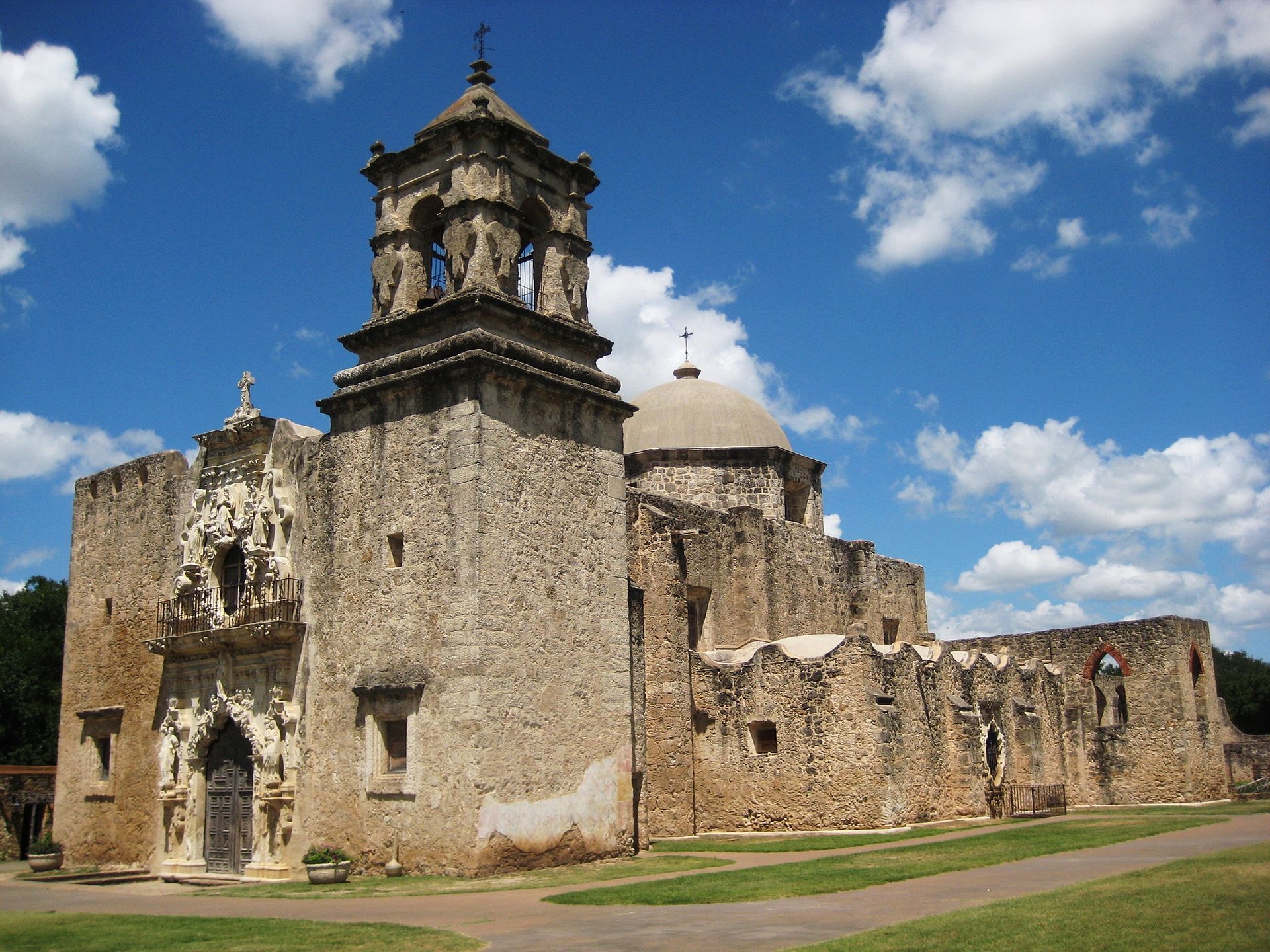 Backstory and Context
The integrity of the church and convento roofs at Mission Concepción prevented the deterioration of many fine examples of frescos. This tediously applied art form covered the front of the church and most of the church and convento interiors. Today only four rooms clearly show remnants of these colorful designs painted over 250 years ago.
While many of the existing frescos are simply decorative, several are symbolic. The most famous fresco, located on the convento room ceiling, is a possible depiction of God as a mestizo.
Sources
"Mission Nuestra Señora de la Purísima Concepción de Acuña." National Park Service. Accessed June 10, 2014. http://www.nps.gov/saan/historyculture/conc_history1.htm.
Snell, Charles. "Mission Concepción." Nationa Survey of Historic Sites and Buildings.
October 15, 1966.
https://atlas.thc.state.tx.us/NR/pdfs/70000740/70000740_NHL.pdf.
Photo: Travis Witt, via Wikimedia Commons
https://en.wikipedia.org/wiki/Mission_San_Jos%C3%A9_(Texas)#/media/File:Mission_San_Jos%C3%A9_San_An...
Additional Information