Caramoor Center for Music and the Arts
Introduction
The Caramoor Center for Music and the Arts began as the private estate of Walter and Lucie Rosen, both of whom were keenly interested in music and art. The Rosens purchased the estate in 1928 and gradually enlarged it over the following decade into a Mediterranean style mansion and outbuilding by architect Christian S. Rosborg. The couple began hosting musical events for their friends in 1940 and in 1946, they established the Center and began offering events to the public. The estate is listed on the National Register of Historic Places.
Images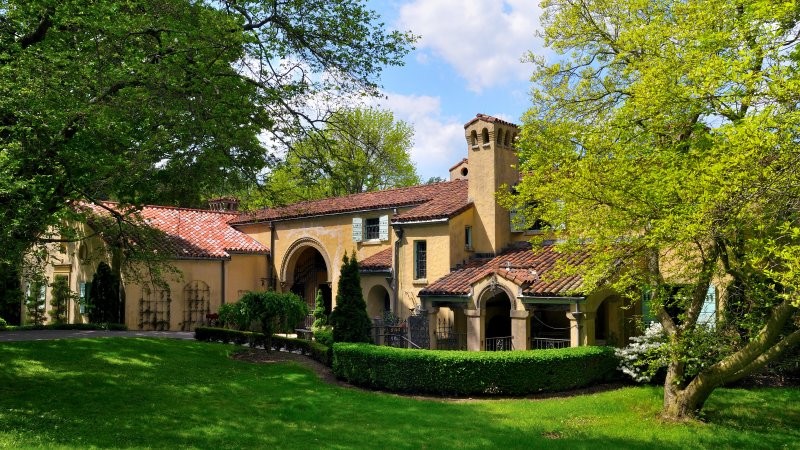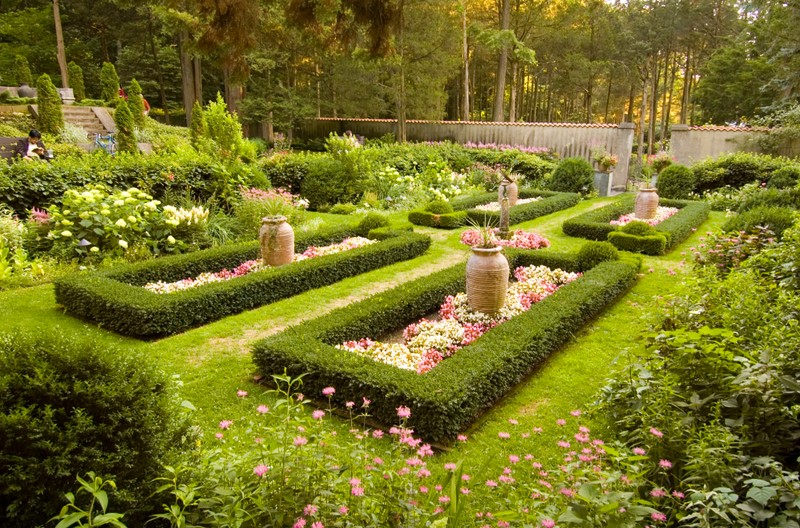 Backstory and Context
Walter Rosen immigrated to the United States from Germany with his parents when he was a child. He became a successful attorney and married Lucie Dodge, who was from a prominent New Jersey family. Both of the Rosens had a deep appreciation of art and music and in their travels throughout Europe, they acquired numerous works of art, many of which are now on display at Caramoor.
The couple bought the estate in 1928, largely because they were enchanted by the sunken gardens. Their original plan was to demolish the entire estate, keeping only the gardens, but the Depression forced them to change their plans. Instead of tearing down the estate, they remodeled it over the next several years, finally completing the mansion and outbuildings in 1939. They commissioned architect Christian S. Rosborg to do the designs and the drawings for the estate are at the Westchester Historical Society.
The following year, the Rosens began hosting musical performances at the estate for their friends. In 1946, the couple founded the Center and began hosting events which were open to the public. The first performance was held on February 16, 1946 with about 60 people in attendance.
Over the years, Caramoor has undergone several additions and renovations. In 2016, 200 new velvet chairs were ordered to replace older ones, some of which dated to the original 1946 performance. After the death of Lucie Rosen, a wing was added to house rooms from the Rosens' New York City apartment. 
Caramoor hosts numerous performances throughout the year. Most are symphonic, opera, chamber, and jazz performances. The estate is listed on the National Register of Historic Places.
Sources
Lutz, Phillip. Restoring a Music Room's Grandeur at the Rosen House. New York Times. March 04, 2016. Accessed December 26, 2017. https://www.nytimes.com/2016/03/06/nyregion/restoring-a-music-rooms-grandeur-at-the-rosen-house.html?ref=topics&_r=0.
Additional Information