Watervliet Shaker Historic District
Introduction
The earliest Shaker village in the United States was founded very near what is now the Albany International Airport. Though the Mt. Lebanon Shaker community is better-known, the Watervliet community in Albany is older, dating to 1776. Mother Ann Lee, the founder of the Shakers, lived the last years of her life in Watervliet. Nine of the community's buildings remain and are listed on the National Register of Historic Places.
Images
The grave of Mother Ann Lee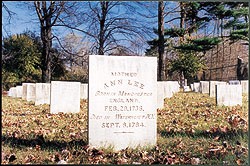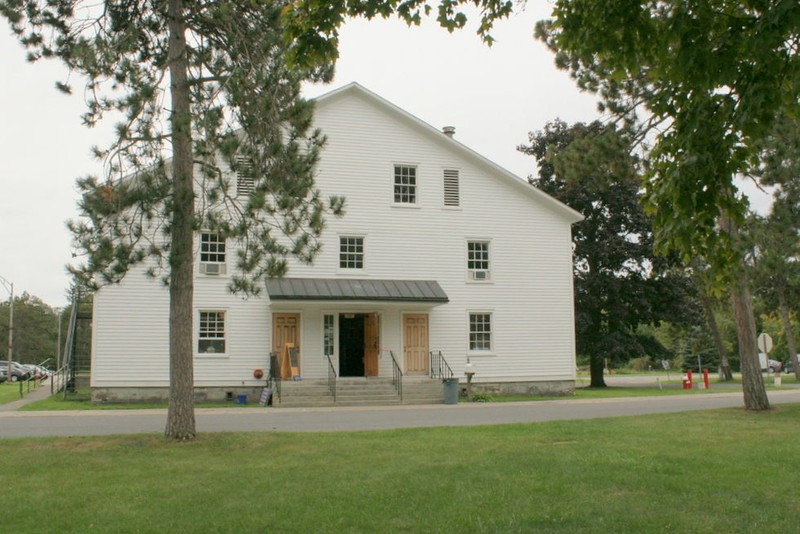 Backstory and Context
The Shakers were a Christian sect founded in England in 1747. The Shakers, including their founder, Mother Ann Lee, fled England to escape persecution by Catholics. They arrived in New York City in 1774 with the intention of founding a purer Shaker community and founded Watervliet two years later. It was the first Shaker settlement in the United States.

The Watervliet colony was divided into several large "families," which were essentially independent, self-supporting units. They were not actually related by blood; the Shakers believed that spiritual ties were more important than blood ties and practiced celibacy. Each "family" had its own buildings, but all of the Shakers in Watervliet worshiped in the same building, the Main Meeting House.

When Albany County bought the site in the 1920s, there were 34 extant buildings, but over the years, a number of them were destroyed. In addition to the Meeting House, there is also the Brethren's House, where Shaker men worked. Built in 1822, it is the oldest building at the site. The barn, which is the largest structure on the site, was built in 1916 to house both horses and dairy cows.

The Main Meeting House was built in 1848. In addition to a worship space, today the Meeting House also contains a museum with Shaker products and artifacts from the village. All of the other remaining buildings are privately owned. In addition to the nine remaining buildings, there is also a Shaker cemetery a short distance away, and Mother Ann Lee is buried there. Shaker were sometimes attacked by violent mobs, and after one such incident, Lee's health declined. She died at the age of 48.

The Watervliet site is maintained by the Shaker Heritage Society of Albany and some of the buildings can be used for public and private events. The site is listed on the National Register of Historic Sites.
Sources
Watervliet Shaker Historic District. National Park Service. Accessed December 22, 2017. https://www.nps.gov/nr/travel/shaker/wat.HTM.


Additional Information