Barnes Foundation
Introduction
The Barnes Foundation was established by Albert C. Barnes in 1922 to "promote the advancement of education and the appreciation of the fine arts and horticulture." Originally located in Merion, Pennsylvania, the Barnes Foundation now resides in the heart of Philadelphia. The Foundation holds one of the finest collections of Post-Impressionist and early Modern paintings, with extensive works by Pierre-Auguste Renoir, Paul Cézanne, Henri Matisse, Pablo Picasso, Henri Rousseau, Amedeo Modigliani, Chaim Soutine and Giorgio de Chirico, as well as American masters Charles Demuth, William Glackens, Horace Pippin and Maurice Prendergast. In addition, the Barnes houses a number of artistic works in different media, such as Old Master paintings, important examples of African sculpture and Native American ceramics, jewelry and textiles, American paintings and decorative arts and antiquities from the Mediterranean region and Asia.
Images
The Barnes Foundation on the Benjamin Franklin Parkway in downtown Philadelphia.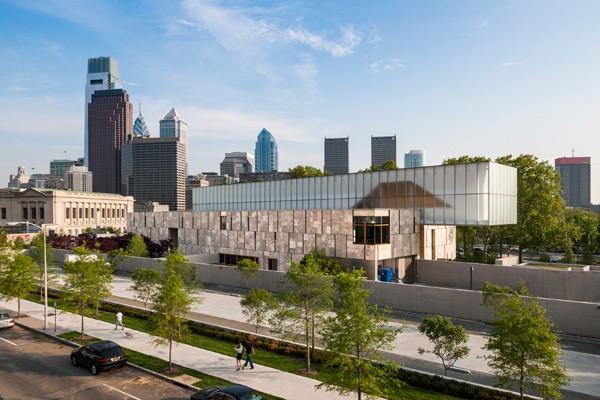 Backstory and Context
In the early 1900s, wealthy chemist Albert C. Barnes began studying and collecting works of art for his own personal collection. Some of the works he obtained for himself included the likes of Renoir and Picasso, and he worked to get the best of those works that he could. In 1922, however, Barnes decided to transform his personal collection into the Barnes Foundation, a center for education in Merion, Pennsylvania. It was not completely open to the public, however; visitors were allowed into the Foundation, but they were not nearly as important as Barnes' intended guests: students.
Barnes' vision for the Foundation was to be an educational facility on art for students of all ages. In order to foster this vision, Barnes wrote up a will that was primarily about how the Foundation was to be preserved after his death. These main conditions included restrictions on public admission in order to keep the Foundation as close to a learning facility for students as possible, and also prohibited the loaning of, reproductions of, touring of, or exhibitions of the Foundation's collection. Above all else, the Foundation was to continue to bring education to those students willing to attend, and the collection was to be kept in the same location as it was originally founded. Barnes kept his vision of the Foundation alive until his death in 1951.
In the decades after Barnes' death, his conditions were slowly broken, apparently in the best interests of the Foundation. Public access was allowed more frequently, parts of the collection were sent on world tours to raise money for the Foundation, and, perhaps the most controversial of these moves, the Barnes Foundation was moved from its original building in Merion to a new location in Central City, Philadelphia. Although many were opposed to the move, and many legal battles were brought up concerning the future of the Foundation, it was ultimately given a new location, despite Barnes' initial vision. Today, the Barnes Foundation still holds a great collection of artistic works and is open to the public.
Sources
http://museumtwo.blogspot.com/2012/01/art-of-steal-access-controversy-at.html http://www.newrepublic.com/article/magazine/books-and-arts/106435/barnes-foundation-move-philadelphia-tod-williams-billie-tsien http://www.barnesfoundation.org/about/history/
Additional Information