The Square-Oxford, MS
Introduction
The Historic Oxford Square in Oxford, Mississippi is known locally as The Square and serves as a cultural hub of the city. Oxford was incorporated in 1837, and since that time The Square has been known as an economic center and a location that reflects the Oxford culture. Many historic shops and businesses operate within the square, some of the more notable being a celebrated independent bookstore and the oldest department store in the south. There is also an art gallery in the square that showcases the artistic side of Oxford.
Images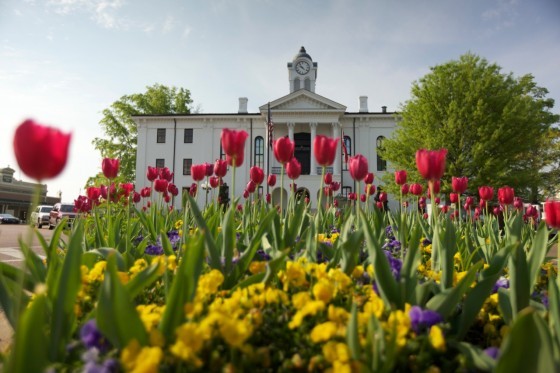 The Historic Oxford Courthouse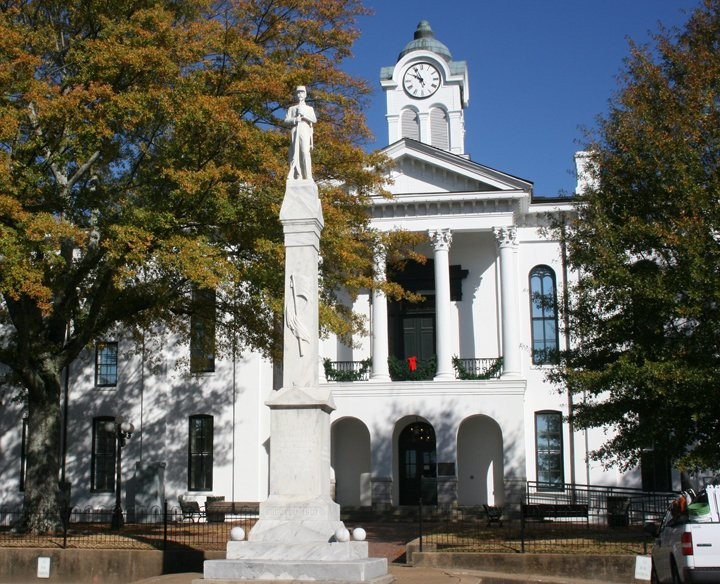 Some of the shops in The Square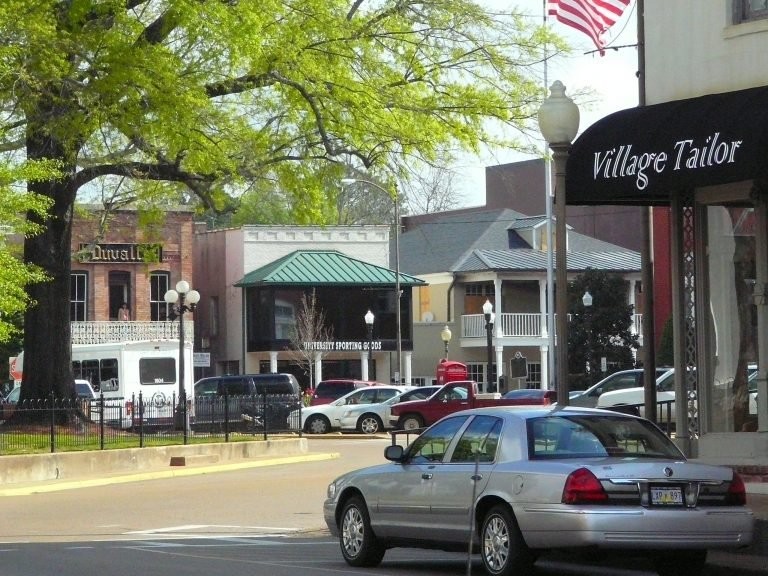 Backstory and Context
The Square in Oxford, Mississippi is an economic center of Oxford that also boasts rich history. The area is known as a favorite spot for both locals and tourists, attracting many individuals to the shops and galleries. The Square is an excellent place to be immersed in the culture of Oxford itself, allowing visitors to experience the history of Oxford and its people. Known by some as the "Cultural Mecca of the South," Oxford has a variety of history and new experiences to offer visitors.
The Square itself contains several notable shops and landmarks. Neilson's Department Store, which opened in 1839, is the oldest department store in the south. There is also Square Books, which opened in 1979 and is known for book signings and readings. Southside Gallery is also located in the square. Featuring artwork by regional, national, and international artists, the gallery brings new artistic works and perspectives into Oxford.
The focal point of the square is the Historic Oxford Courthouse. The original courthouse was burned in 1864 when Union troops set the town of Oxford on fire during the Civil War. The courthouse was then rebuilt in 1872 and remains standing today. Visitors are able to tour the building.
Sources
1. "History." Visit Oxford. Accessed June 8, 2014. http://visitoxfordms.com/about-oxford/history.

2. Historic Oxford Square. Oxford Mississippi. Accessed July 08, 2019. https://oxfordms.com/live-in-oxford/oxford-culture/historic-oxford-square/.

3. The Square. Visit Oxford MS. Accessed July 08, 2019. https://visitoxfordms.com/about-oxford/the-square/.


Additional Information