Anderson House Museum, Fort Valley State University
Introduction
The historic home of college founder F.W. Gano, Anderson House now serves as Fort Valley State University's museum. The museum is named in honor of professor Benjamin S. Anderson. The university dates back to 1895 with the creation of Fort Valley High and Industrial School. In 1939, the high school was combined with Fort Valley Normal and the Agricultural College of Forsyth which had been established in 1902. In 1949, the legislature of Georgia named the college a land grant institution, transfering this designation from Savannah State College. In 1957, the college became one first historically Black colleges to become members of the Southern Association of College and Schools. In 1996, the college was reclassified as Fort Valley State University.
Images
The orignal Fort Valley High School and Industrial School building.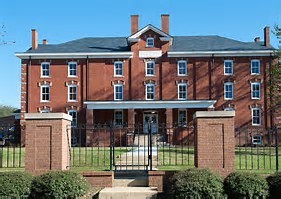 Fort Valley State University emblem.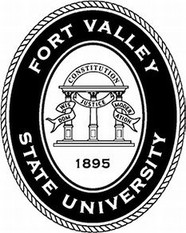 The oldest building on campus, the Anderson House is home to the archives and historical collections of the university.
Backstory and Context
The museum's collections include Victorian furnishings from the early 19th century that were bequeathed from a former slave owner to a former slave. The home also preserves and shares the history of the historic high school and industrial training school that formed the basis of the institution that grew into a university.
Fort Valley State University began as Fort Valley High and Industrial School. The high school was granted charter to establish a public school for children in 1895. Over the period of three decades, the school grew into a secondary school aimed at offering African American students a general and industrial style of education. By 1932 the school was renamed the Fort Valley Normal and Industrial School. Seven years later in 1939, the school merged with an Agricultural College of Forsyth, and became the one of the first African American colleges. Today, Fort Valley State University has nearly 3,000 students and ninety-four percent of those students are African American.
Sources
Fort Valley State University. Blackpast.orf. http://www.Blackpast.org/aah/fort-valley-state-university-1939.

Fort Valley State University. http://www.fvsu.edu/.

Huff, Christopher Allen. Education Colleges and Univesties. New Georgia Encyclopedia, 9/3/13. http://www.georgiaencyclopedia.org/articles/education/fort-valley-state-university.


Additional Information