American Baptist College
Introduction
Founded in 1924, the American Baptist College was created to create and train Christian workers and black Baptist ministers. It is a private, coed college that offers both undergraduate and graduate courses. It grew out of a conversation between the National Baptist Leaders and Dr. O.L. Hailey, who was one of the founding fathers of the baptist college. The college came out of a collaboration between the National Baptist convention and the Southern Baptist convention. They both established committees to build a college in Memphis, but the location was later changed to Nashville. The college is known for the role the students played in the Civil Rights Movement and for the education of black clergy that included both men and women. In 2013, it was designated as a Historic Black College and University.
Images
John Robert Lewis was influential in the Nashville Student Movement, organizing student sit-in's, bus boycotts, and non-violent protests for voter and racial equality. John Lewis is the U.S. Representative for Georgia's 5th Congressional District and is t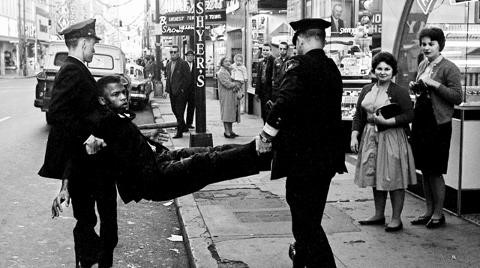 The Grigg's Hall was built in 1925 and was once the original buildings of the American Baptist Theological Seminary and served as a multipurpose academic building.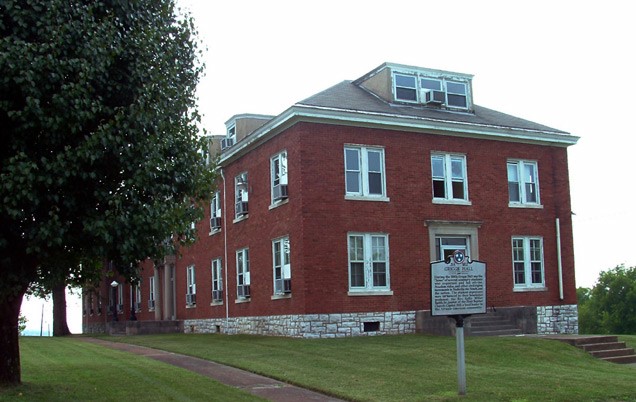 Backstory and Context
The college was started by both black and white Baptists with the mission being to educate and prepare predominantly African American students to play a part in service to humanity through Christianity. The college aims to serve students who might not have the educational experience, but have Christian leadership skills. It does not just focus on a spiritual education, but also gives importance to the moral, intellectual, and social development of it's students. The college places a strong emphasis on a liberal arts education and a commitment to serve through a Christ-centered mission has led to the college offering education to people without discriminating based on race, ethnicity, age, and class.
The college played an important role in the Civil Rights Movement and many of it's students went on to become important figures in the movement itself. The school made an impact in an era when the black Baptist was not even spoken about. The young black men and women who wanted to serve their community came to the college as it had gifted teachers filled with political passion. Some of the American Baptist College students who participated in the sit-ins include Georgia Congressman John Lewis, Dr. Julius Scruggs, and Dr. Bernard Lafayette. Although similar sit-ins happened earlier in other places, the movement gained momentum soon after the college students in Nashville started their organized protests.
Braving insults and sometimes physical attacks from the segregation supporters, the students sat bravely at lunch counters across the state. This action led to the improvement in the lives of many blacks living in the South. They soldiered on bravely until they could win equal rights for everyone regardless of skin color. The college with it's open structure and acceptance served as a command post during the Civil Rights Movement as the students organized and trained here in non-violent tactics. They served as an inspiration for many others who joined them or did similar protests in other states.
The American Baptist College might not be a well-endowed college, but it attracts passionate, talented people who want to help their community and others. It continues to involve itself in social justice causes and helps students that want to speak out against many social injustices around their communities. The college has stayed true to it's mission over the years by producing many civil rights leaders as well as ministers and other political leaders. Being recognized as a Historical Black College and University has given it honor and federal funding from the government. The college is accepting of everyone and even invited a married lesbian preacher to deliver a lecture on the campus. Although the move was condemned by many pastors, the college leaders did not waver from their decision. The college has steadfastly remained true to their commitment towards social justice and the education of future African American leaders.
Sources
   A Rich History. Abcnash.edu N.d. Accessed December 05, 2017. www.abcnash.edu/about/history.
   Our Mission. Abcnash.edu N.d. Accessed December 05, 2017. www.abcnash.edu/about/mission-identity.
   Halberstam, David. The Children. New York, NY. Random House, 1998.
   Hale, Steven. "American Baptist College Hosts Youth Activists From Ferguson, Chicago, Nashville." Nashville Scene(Nashville), December 31, 2014.
   Smith, Jessie Carney. Wynn, Linda T. Freedom Facts and Firsts: 400 Years of the African American Civil Rights Experience. Canton, MI. Visible Ink Press, 2009.
Additional Information