Hosanna School, Darlington
Introduction
This historic schoolhouse was established by the Freedmen's Bureau during Reconstruction. Congress established the Bureau to ensure that former Black slaves and even poor whites from the South could be properly educated. The Hosanna School operated for many years, even after the building was condemned owing to a lack of school facilities for African Americans during the era of segregation.
Images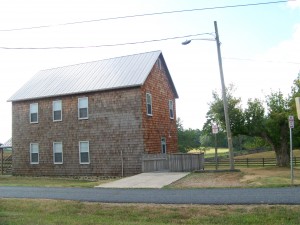 Inside the Hosanna School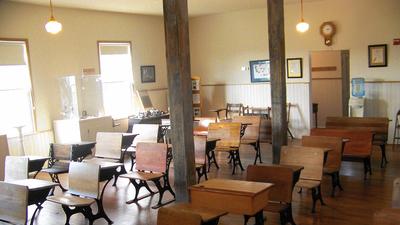 Hosanna School Class of 1894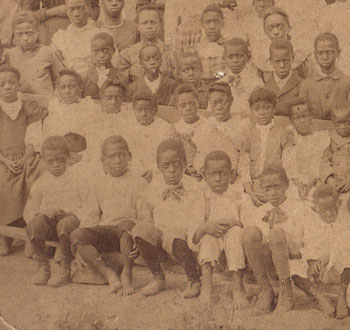 Backstory and Context
The Hosanna School constructed in 1867. Over three hundred people attended a ceremony honoring the building's 150th birthday. The school was known as the Berkley School in later years and was located on the property of an African American named Cupid Paca. In 1879, the Harford County Board of School Commissioners took over operation of the school, making this the public school in the county for African Americans. The school remained in use for many decades, but due to inadequate funding, its condition deteriorated until the building was condemned in the early 1900s.
Due to the lack of other facilities and the dedication of the African American families in the area, the school remained open even after it was condemned. The building was home to a school for African American children until 1946. African American men converted the former school into a meeting house and activity center. In 1954, the top floor of the building was removed by Hurricane Hazel but local residents repaired the structure. The old school building would continue to be operated, with minimal funding, until it finally began minor restoration in 1983 and a full restoration in 1988. That year, the building was officially added to the National Register of Historic Places.
Sources
Accessed December 9, 2017. http://www.Blackpast.org/aah/hosanna-school-1867
"Hosanna School Museum's 150th Anniversary Celebrated by Nearly 300." The Baltimore Sun, April 10, 2017. Accessed December 9, 2017. http://www.baltimoresun.com/news/maryland/harford/aegis/entertainment/ph-ag-hosanna-celebration-0412-20170410-story.html
Accessed on December 9, 2017. http://www.hosannaschoolmuseum.org/about-hosanna/
Freedmen's Bureau. History Channel. Accessed on December 9, 2017. http://www.history.com/topics/Black-history/freedmens-bureau
Additional Information