Palace Theatre
Introduction
Albany's Palace Theatre is a living relic from the golden age of movie palaces. The theater was built between 1930 and 1931 and was the largest theater in the city at the time of its construction. It was designed by John Eberson, at the time considered one of the world's foremost theater designers. The Palace is listed on the National Register of Historic Places.
Images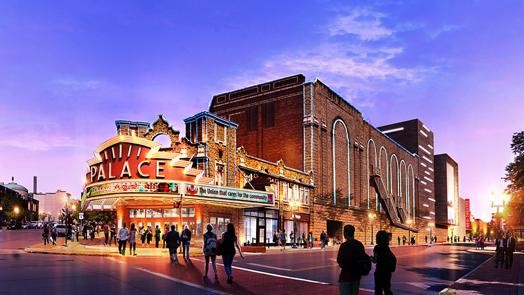 Interior of the Palace Theatre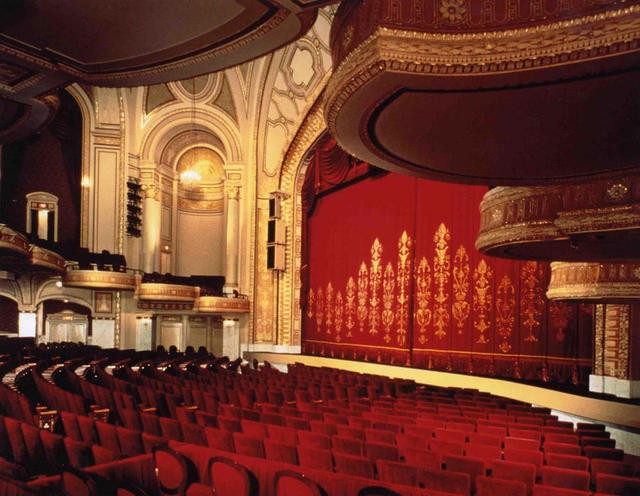 Backstory and Context
At the darkest point of the Great Depression, Albany became home to one of the state's finest theaters. Designed by John Eberson, the most acclaimed theater architect of his time, the Palace Theatre opened on October 23, 1931, with an RKO Vaudeville production and the film, "Devotion."

Despite the lean economic times in which it was built, the theater's builders spared no expense in its construction. It was designed in an Austrian Baroque style, and among its many lavish details are an ornate brass chandelier in the lobby, original murals painted by Andrew Karoly and Louis Szante, and numerous atmospheric elements, for which Eberson was known. Though there have been renovations over the years, the theater retains much of its original appearance.

Before renovations, the theater had a seating capacity of 3,764, and featured a Wurlitzer 4 manual, 20 ranks organ. The theater was Albany's premier first-run movie house for a number of years, but the advent of television in the postwar years contributed to its gradual decline. The Palace fared better than many downtown theaters at mid-century, but continued to lose money through the 1950s and 1960s. The Palace Theatre closed its doors in 1969.

Shortly after its closure, the theater was purchased by the City of Albany for use as a city auditorium. Within a few years, the theater was added to the National Register of Historic Places. The theater underwent an extensive renovation in 2002, and a replica of the original 1931 marquee was installed as part of its refurbishment.

In the years since its renovation, the Palace Theatre has hosted numerous major entertainers, including the Rolling Stones, Bob Dylan, and Bruce Springsteen. The theater continues to be a vital part of Albany's entertainment and cultural life, and there are curently plans for another major expansion.
Sources
History. palacealbany.org. Accessed December 09, 2017. https://www.palacealbany.org/about/history.


Additional Information