Site of Bank of Greenbrier
Introduction
Constructed in 1897 as Greenbrier Bank, this building operated under the Elks Club from 1951 and 1981 and is still called the "Elks Building." It features Romanesque Revival architecture, a symmetrical facade, round arches, semi-circular arches on the windows, red brick, rusticated stone around the windows and doors and decorative ironwork. The building is trimmed in native sandstone. In recent years, the ground floor of this building has been occupied by retail shops. On the second floor, there were offices and, briefly, the Uptop Sandwich Shop. The third floor served as the meeting area for the Elks Club and the site of a mid-day card game that went on for a number of years. The second and third floor have been repurposed as apartments.
Images
The former Bank of Greenbrier was built 1897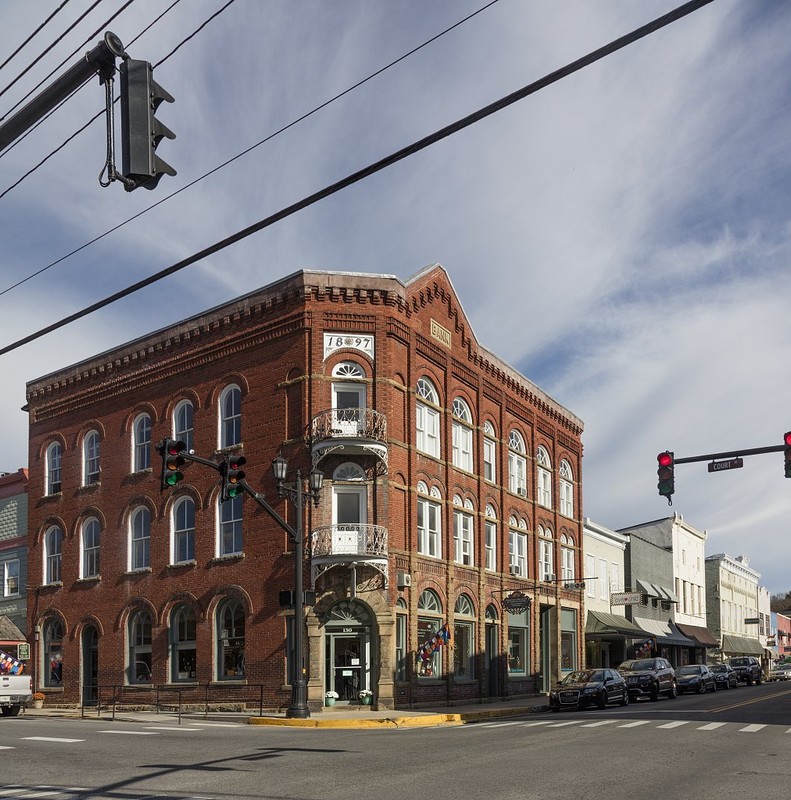 Bank of Greenbrier from Greenbrier Historical Society archives.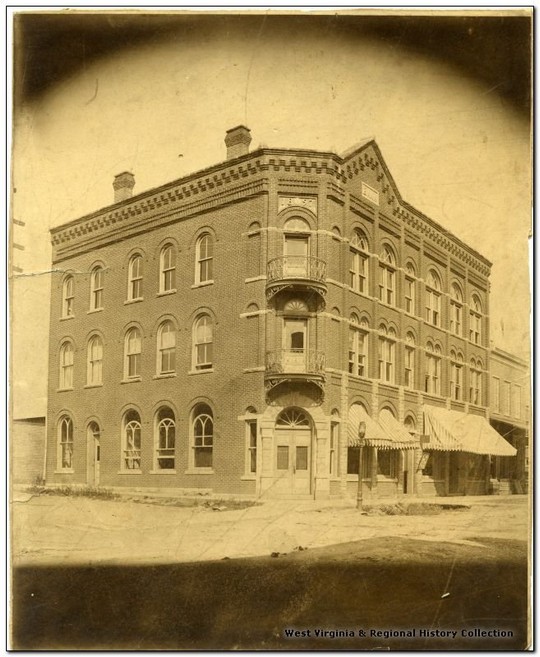 Backstory and Context
Prior to the fire of 1897 (see Greenbrier Valley Bank Building), the Greenbrier Clothing House set on this lot. The bank building and adjacent brick store building were designed by Major James M. Lee of the Lee Military Academy (predecessor of Greenbrier Military School), and at the time of construction described by the Greenbrier Independent as "a large, handsome, very symmetrical building that would be a credit to any city in the state."


Sources
Greenbrier Independent. December 16, 1897.