Renwick Gallery
Introduction
The Renwick Gallery is a Branch of the Smithsonian American Art Museum dedicated to exhibiting American contemporary craft. The Renwick Gallery is just on the other side of the White House in the heart of historic federal Washington. This National Historic Landmark was designed by architect James Renwick Jr. in 1858. This was the first building that specifically made to be an art museum in the United States.
Images
Artwork from Jennifer Angus.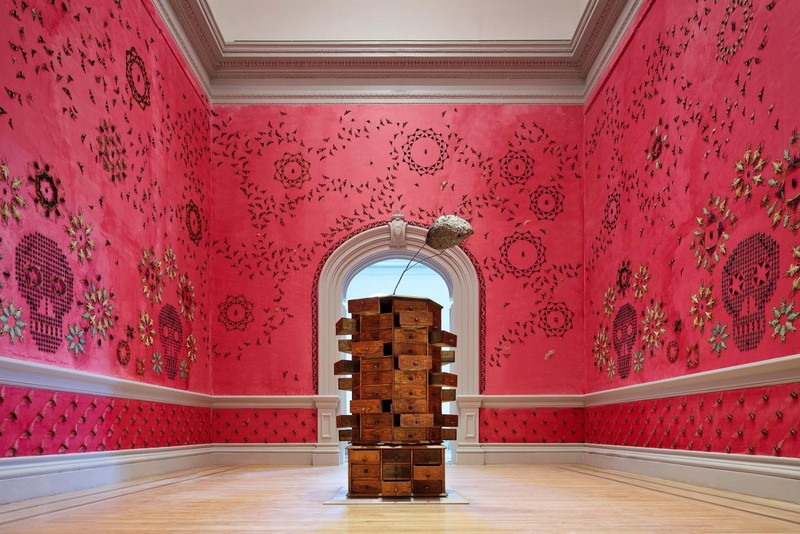 Artwork from Gabriel Dawe.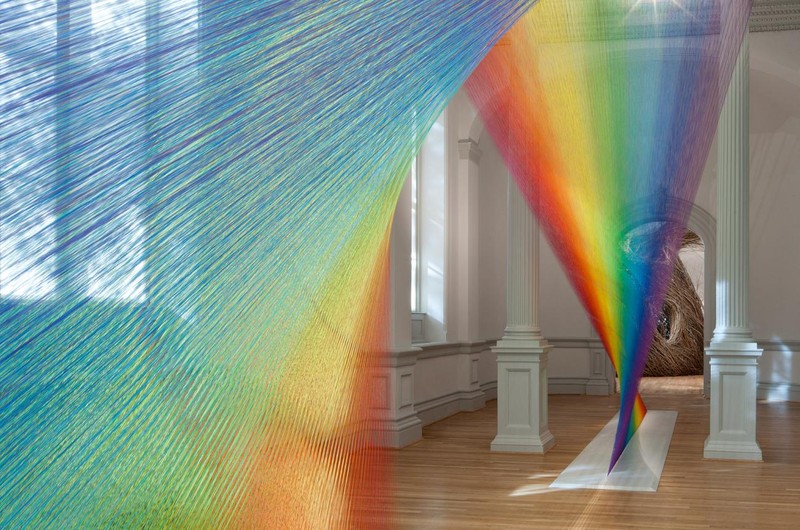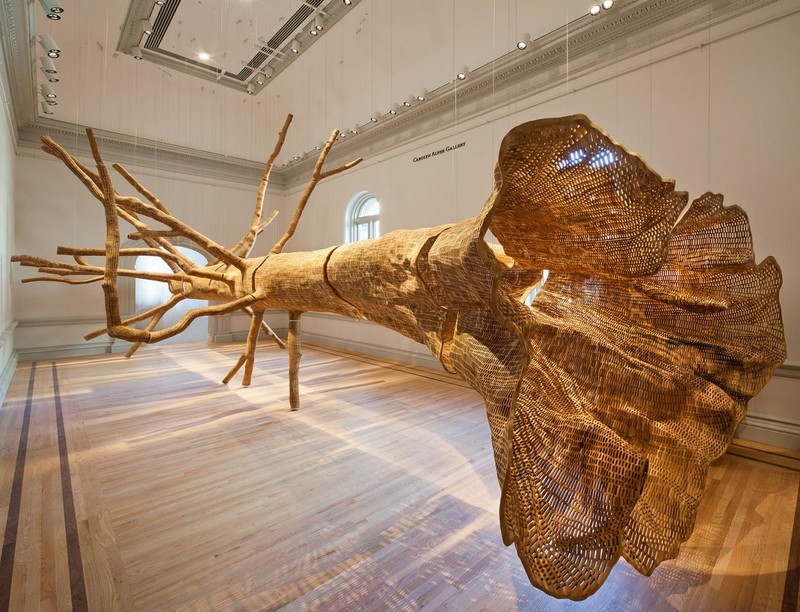 Outside view of the Renwick Gallery.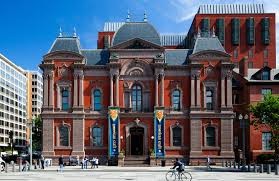 Backstory and Context
James Renwick Jr. was an architect in the 19th century United States. He designed many timeless building including the Smithsonian Castle in Washington D.C. and St. Patrick's Cathedral in New York. It is very interesting that he had no architectural background, but had a degree in engineering instead. He was only 12 years old when he enrolled in Columbia to study engineering just as his father had done. Renwick was 25 when he won his first commission, in 1843, to build New York's Grace Episcopal Church. Renwick helped introduce the Second Empire style in the United States when he designed the Corcoran (now the Renwick Gallery). In his later years, he designed and built a house for his parents in New York at 21 5th Ave., where Mark Twain resided at a later date.
The Renwick was inspired by an addition onto the Louvre in Paris. The design was heavily influenced by French buildings with the pavilions and mansard roofs. The words "Dedicated to Art" are etched into the stone that lies above the main entrance to the Renwick Gallery. Senator Charles Sumner dubbed the building "The American Louvre", as it put Washington D.C. on the map as cultural center.
In November 2015, the Renwick Gallery re-opened its doors after a two year renovation. The entire museum was made into an immersive artwork gallery for the debut exhibition. Nine contemporary artists were given the task of turning the building into a giant work of art. Jennifer Angus, Chakaia Booker, Gabriel Dawe, Tara Donovan, Patrick Dougherty, Janet Echelman, John Grade, Maya Lin, and Leo Villareal each had their own gallery in the building to create site specific artwork.
Sources
James Renwick Jr. . (n.d.). Retrieved December 04, 2017, from http://c250.columnbia.edu/c250_celebrates/remarkable_columnbians/james_renwick.html

WONDER. (n.d.). Retrieved December 04, 2017, from https://americanart.si.edu/exhibitions/wonder
Renwick Gallery Architectural History. (n.d.). Retrieved December 04, 2017, from https://americanart.si.edu/about/history/renwick-architecture
Additional Information