Colonnade
Introduction
The Colonnade home and gardens make up one of Columbus, Mississippi's most historic residences. The gardens were stablished in 1860, and the home itself was constructed a few years prior. The residence is known as a well preserved historic antebellum home in the Columbus area. The house remains a private residence today, so it is only open for tours through special events like Columbus' annual Spring Pilgrimage.
Images
Postcard of One of Columbus' Beautiful Homes, Columbus, Mississippi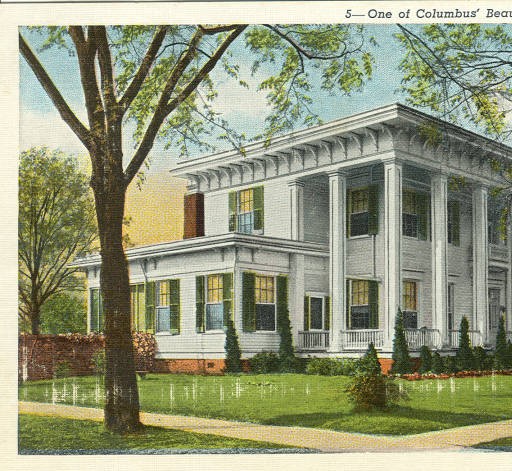 Visitors touring the gardens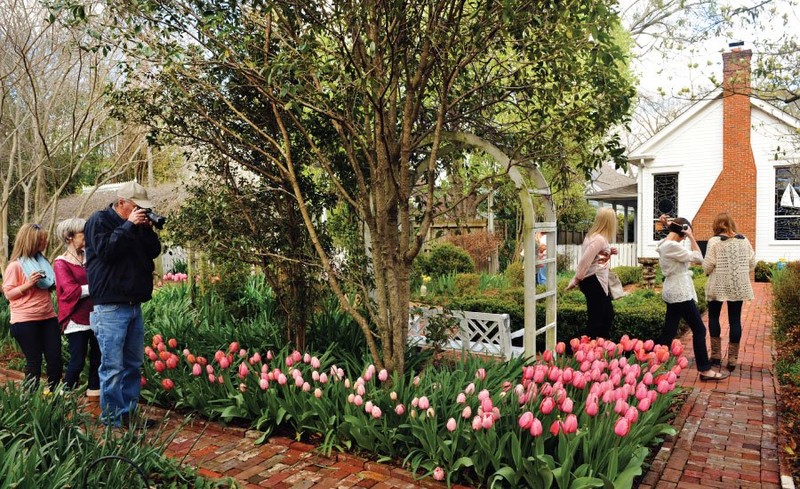 The fountain inside the boxwood maze on the grounds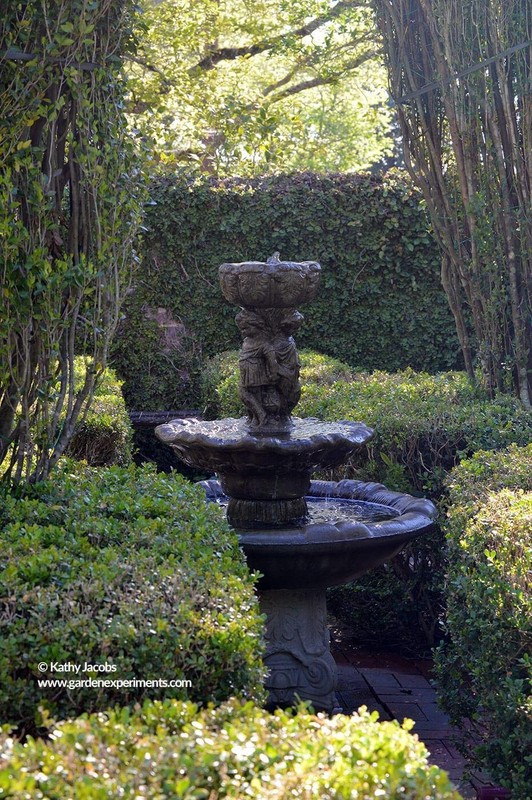 Backstory and Context
Colonnade is a historic home in Columbus, Mississippi that also features a well-known garden. The gardens themselves were added to the property in 1860, several years after the house was constructed. Because the house is still used as a private residence, the grounds are not open for tours on a regular schedule. The home and its gardens have been featured in the Columbus Spring Pilgrimage, an event that allows visitors to tour the area and enjoy all the gardens have to offer.

The gardens contain several different areas, each one intended to be its own separate entity. One such area is the boxwood maze, a fun area to explore and find your way through. In the center of the boxwood maze is an area containing a fountain and an arch made of deciduous trees. There is also a pleasure garden, an area featuring a variety of different flowers, trees, and shrubs. Visitors can enjoy a stroll through the area, taking in the different sites and smells. There is also space for a fountain and gazing pool, another unique section that allows visitors to enjoy the gardens in a different way.
Sources
1. Postcard of One of Columbus' Beautiful Homes, Columbus, Mississippi. Mississippi Digital Library. Accessed July 29, 2019. http://collections.msdiglib.org/digital/collection/columbus/id/313.

2. Colonnade Garden (c. 1840). Visit Columbus MS. Accessed July 29, 2019. http://www.visitcolumbusms.org/places-to-visit/colonnade-c-1840/.

3. Jacobs, Kathy. Spring Tour of Colonnade Garden in Columbus, MS. Garden Experiments. Accessed July 29, 2019. https://www.gardenexperiments.com/spring-tour-of-colonnade-garden-in-columbus-ms/.


Additional Information