Zoo Miami
Introduction
Zoo Miami (also known as The Miami-Dade Zoological Park and Gardens) is the largest and oldest zoological garden in Florida and the only sub-tropical zoo in the continental United States. The unique climate in South Florida allows them to keep a wide variety of animals from Asia, Australia, and Africa, representing a broad mix of species that is unlike any other zoo in the country. It is a great place for kids and adults alike! With so many animals and exhibits to see, you'll be busy all day!
Images
An old sign at the original Crandon Park Zoo.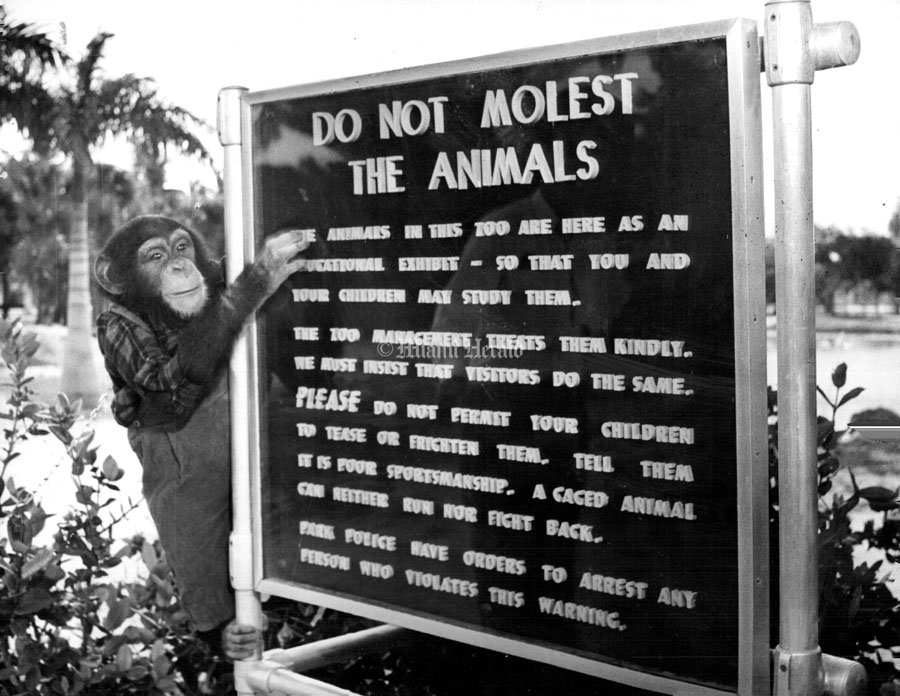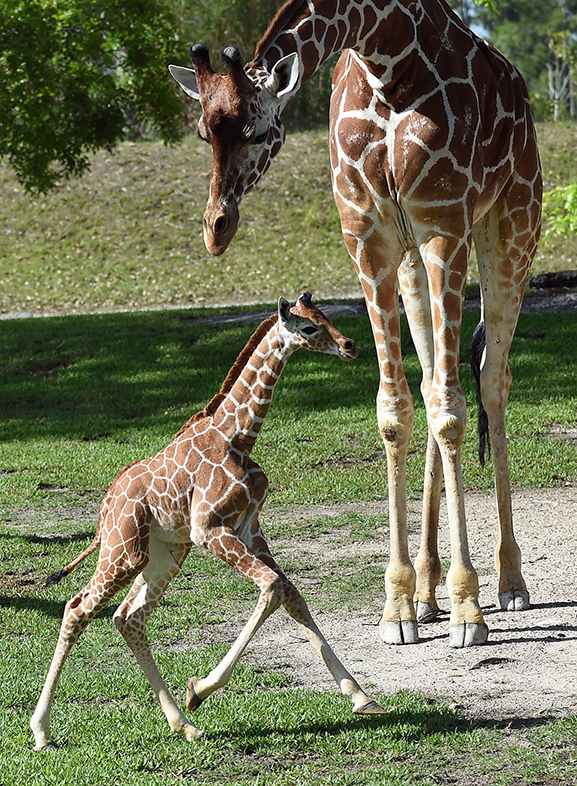 Part of the new Everglades exhibit!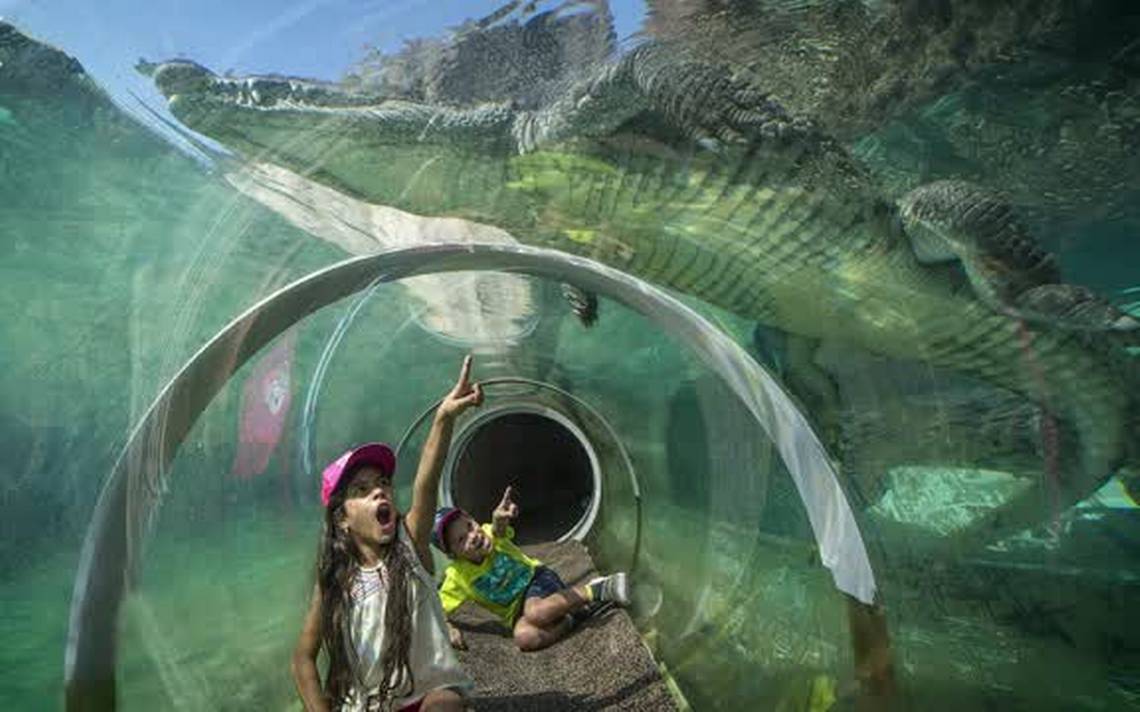 Tigers in their cageless environment.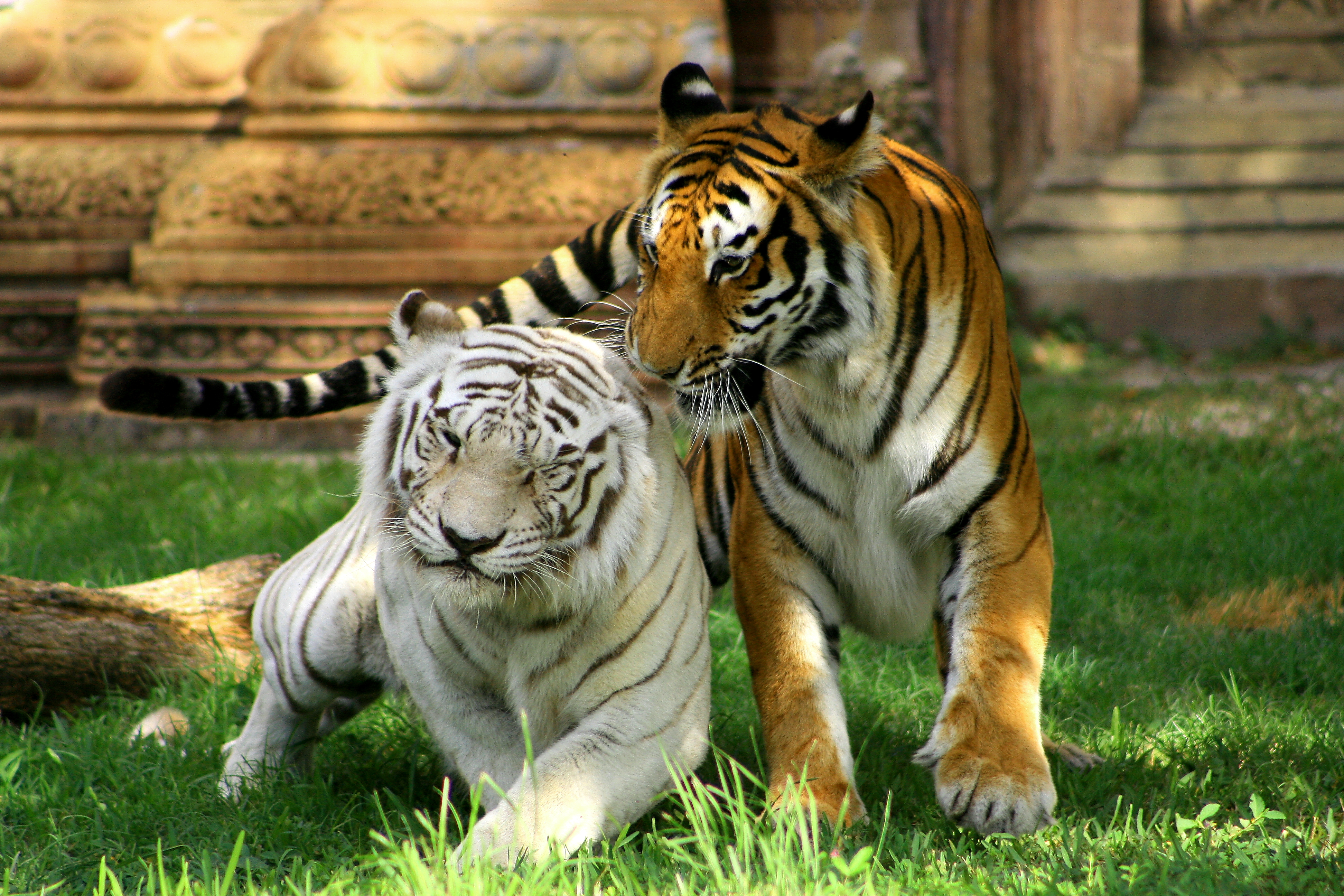 Backstory and Context
Zoo Miami is located right off of the Florida turnpike in the southern county of Miami-Dade. Zoo Miami is also known as The Miami-Dade Zoological Park and Gardens and was formerly known as Miami Metro Zoo. It is noted for its gardens because it contains over 1,000 species of trees, palms, and other plants, and over 100 special exhibits showcasing a broad number of species and scientific topics. South Florida offers many different opportunities for a variety of species due to the unique subtropical climate. In fact, it is America's only tropical zoo. As a result, the zoo has animals from Asia, Africa, and Australia such as elephants, koalas, colobus monkeys, Black rhinoceroses, and many more. In fact, it's home to over 3,000 animals and more than 500 diverse species. Of this population, more than 40 species are classified as endangered. With almost 750 acres, Zoo Miami was able to be one of the first free-range zoos in the United States, the zoos exhibits are entirely cageless. This is possible because of the skillfully formed moats around each exhibit with a cageless setting that closely approximates the animals' natural habitats and gives the visitor the feeling of embarking on an international safari. Large, open-air exhibits allow visitors to enjoy beautiful and endangered wildlife at a safe yet remarkably close range. "For a long time zoos focused on animals. You put an animal in a cage, the animal paced back and forth and that was a display. In hindsight that was horrific," said communications director Ron Magill, a former zookeeper. "The greatest threat to wildlife is not hunting or poaching as much as it is habitat loss and habitat destruction. And until people understand that, we're not going to be able to save these animals," he said. "The saddest thing in the world would be if the zoo was the last place you could see these animals." (Staletovich, 2016)
Guests can take the monorail that is air-conditioned and ride over the zoo's grounds. It offers a wonderful airborne look at the zoo and it is also a very convenient way for visitors to move between the different sections because there are 300 acres of animal exhibits to see. There are four monorail stations and the first one stops between the Asia section and the Australia section, while the second one is in the Asia section. The last two are located in the Africa section. Guided tours and narrated tram rides are offered every day. There is also two or four seat bicycles that can be rented for day as fun way to get around the park.
Zoo Miami is historically significant because it dates back to 1948 when a circus went out of business and left some lions, one elephant, and rhinoceros stranded near downtown Miami. These animals were purchased for just 270 dollars at the time! The zoo first started on a 48-acre park and was known as Crandon Park Zoo which is on the island of Key Biscayne. During this time, they used metal and concrete crates because the idea of a crateless zoo with trenches hadn't been thought of (Meyer, 2016). In September of 1965, Hurricane Betsy made its way through Miami and then turned around and hit again. This did significant damage to Crandon Park Zoo because it was left under three feet of water and 250 animals died. On the fourth of July in 1980 the Miami Metro Zoo opened its doors. On august 24th 1982, Hurricane Andrew struck Miami harder than Hurricane Betsey had. The zoo lost many exhibits and buildings but luckily most of the animals had survived. There was only about 20 out of 1,200 that didn't survive. After Andrew the zoo was built up again but better and stronger. Many years later, on the fourth of July in 2011 it then became Zoo Miami. Today the zoo is ranked as the fifth best thing to do in Miami and is one of Miami's biggest tourist attractions. Every year they host many events on holidays and even hold concerts and fundraisers to raise awareness.
Crandon Park is no longer a part of the Zoo, but it is one of Miami Dades government parks, which is the 3rd largest county park system in the United States, consisting of 270 parks. They are on one of the most unique park and recreation systems in the world! These parks have more than just playgrounds and athletic fields. They are also comprised of after-school, sports-development and summer-camp programs; programs for seniors and people with disabilities; educational nature centers and nature preserves; environmental restoration efforts; arts and culture programs and events; the renowned Zoo Miami and Deering Estate; the Crandon Tennis Center; golf courses; beaches; marinas; campgrounds; pools; and more!
Zoo Miami is now the largest and oldest zoological garden in Florida. They are accredited by the Association of Zoos and Aquariums, which means they have passed a challenging application and inspection process to meet and exceed the standards for animal health and welfare (Robins, Zoo Miami). Zoo Miami also participates in many fundraisers, zoo staffing, and has many ties with involvement in global conservation efforts. In fact, at this date in time the zoo has over 36 projects open over six different continents. Zoo Miami is continually making history because of the continuous upgrades and renovations being made. Only a year ago in late 2016 the newest exhibit "Florida: Mission Everglades" was open. This allows children and adults of all ages to walk through the heart of Florida and experience displays and have interactions of significant animals found in the Everglades. In part of trying to help save our wild life you can even purchase a commemorative brick that will be placed on a walkway to Mission Everglades.
Sources
"Florida: Mission Everglades (Now Open)." Florida: Mission Everglades (Now Open) | Zoo Miami, Zoo Miami, www.zoomiami.org/florida_mission_everglades. Accessed November 30 2016
Meyer, Levi. "A Look Back at Crandon Park Zoo." Miami's Community News, 20 Feb. 2016, communitynewspapers.com/miami-beach/a-look-back-at-crandon-park-zoo/. Accessed November 30 2016
Staletovich, Jenny. "Zoo Miami's Mission: to Make Sure the Zoo Isn't the Last Place You See These Animals." Miamiherald, www.miamiherald.com/news/local/environment/article118577318.html. Accessed November 30 2016