Administration Building
Introduction
Towson University's Administration Building provides resources to create a solid foundation for academic programs. The Division of Administration and Finance is one of the primary resources provided, which aims to advance Towson University's strategic goals, and then using these goals to improve on student learning. In the 1970s, President James L. Fisher's office was located in the Administration Building. It was in President Fisher's office where Towson's Black Student Union initially demanded better resources.
Images
A current photo of the Administration Building.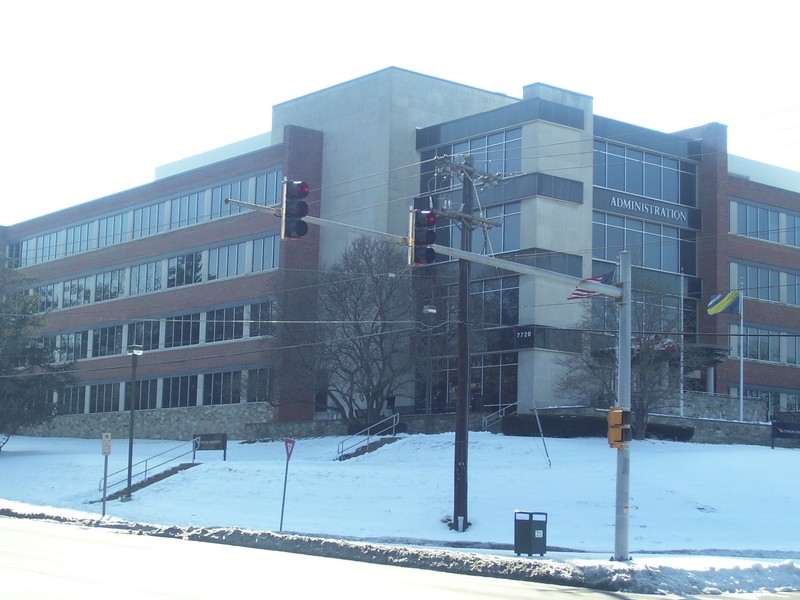 Backstory and Context
On February 25, 1970, a group of 30 to 40 Black students marched to President James L. Fisher's office in the Administration Building with a list of requests concerning equipment and funds for the Black Student Union (BSU). During the first semester of 1969, the BSU paid a $25 activity fee but no activities were provided for Black students. The same instance occurred in January of 1970. The Black Student Union wanted to be able to operate as an actual club on campus, so the Black students demanded a place to hold meetings, a telephone, a mimeograph machine and supplies for the machine, a file cabinet, typewriters, desks and chairs, means to mail letters, and a bank account of $5,000 to facilitate club activities.

President James L. Fisher granted all requests but said he was unable to provide an individual space for the BSU because Towson University, then Towson State University, would not provide segregated facilities. Therefore, the Black Student Union was given a space in conjunction with the Towson Opportunity Program. President Fisher also stated he could not allocate funds to any student organization because that was the job of Towson's Student Government Association.

Sources
"Division of Administration & Finance." Towson University, Towson University,
www.towson.edu/adminfinance/.

"BSU Present Demands." Towerlight(Towson), March 20, 1970.


Additional Information