Mount Mora Cemetery
Introduction
Added to the National Register of Historic Places in 2006, Mount Mora Cemetery is the oldest cemetery in St. Joseph, Missouri. It was established in the early 1850s to meet the needs of a growing town. People buried here include three Missouri governors, musicians, Civil War officers from both the Union and the Confederacy, Pony Express riders, and governors. Though it was primarily used by the rich, there is a variety of graves from mausoleums to simple headstones, showing the wide range of people interred in the cemetery. The mausoleums, of which there are 30, are particularly notable. Resembling small buildings, their ornate design reflects Egyptian and Classical architecture and the wealth of the those within them.
Images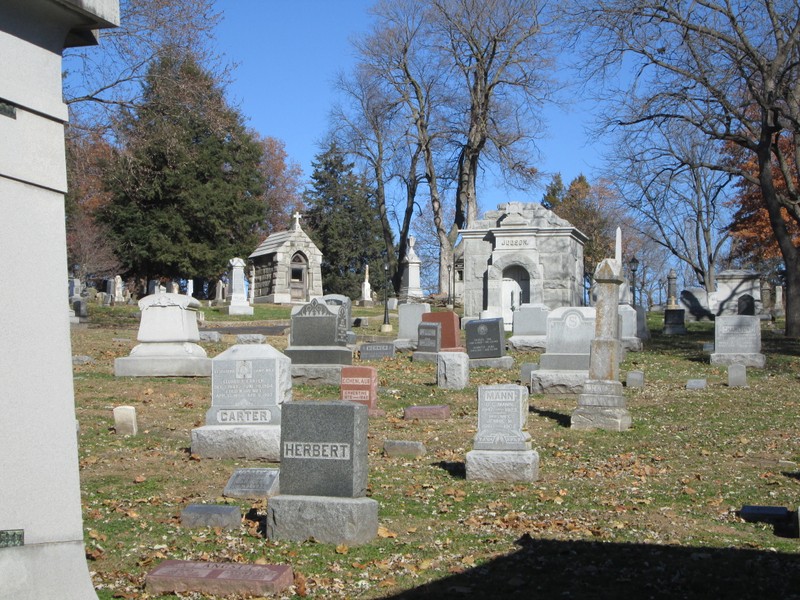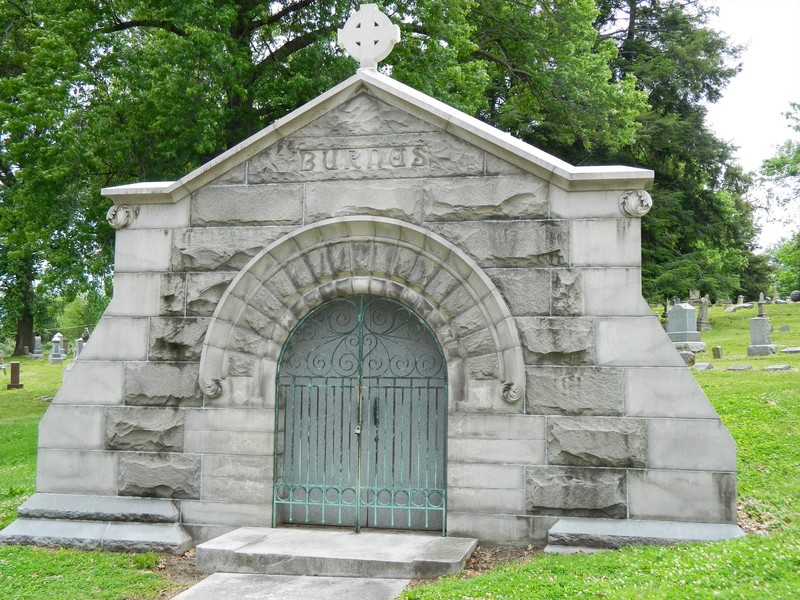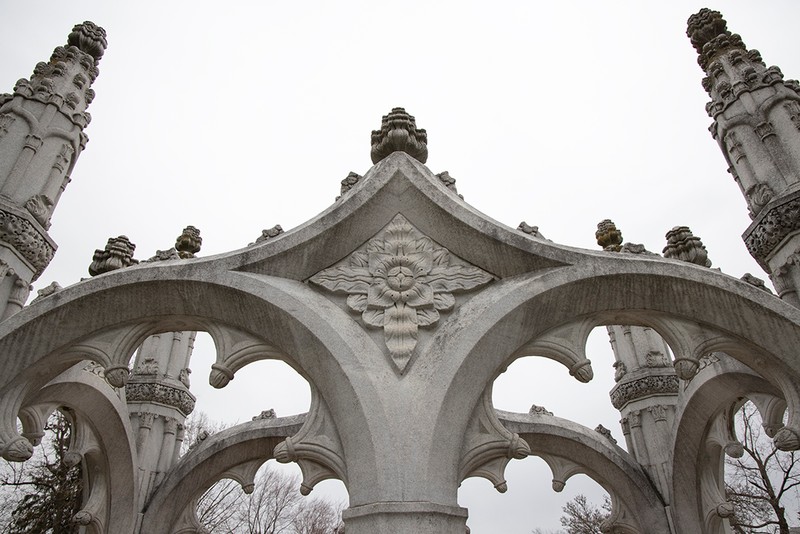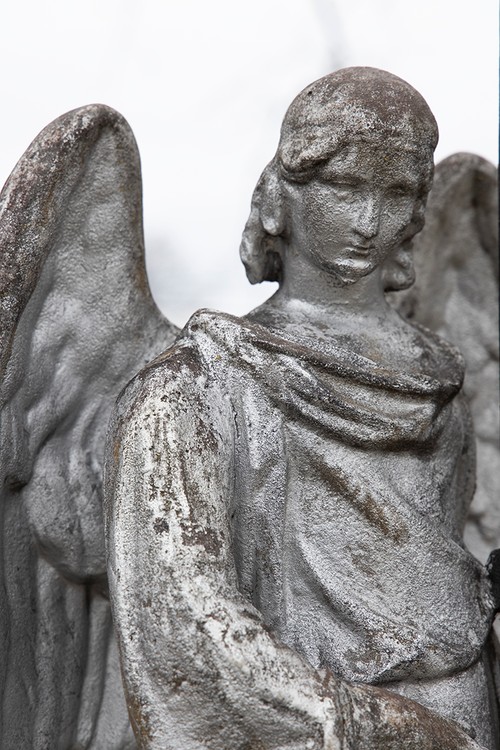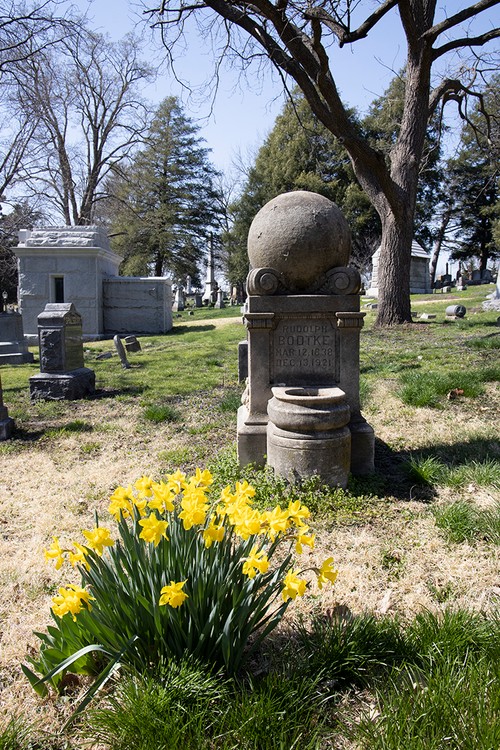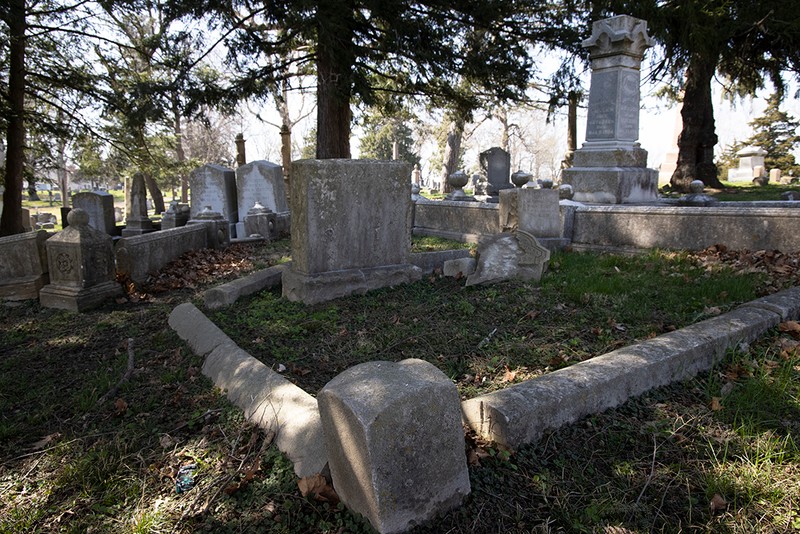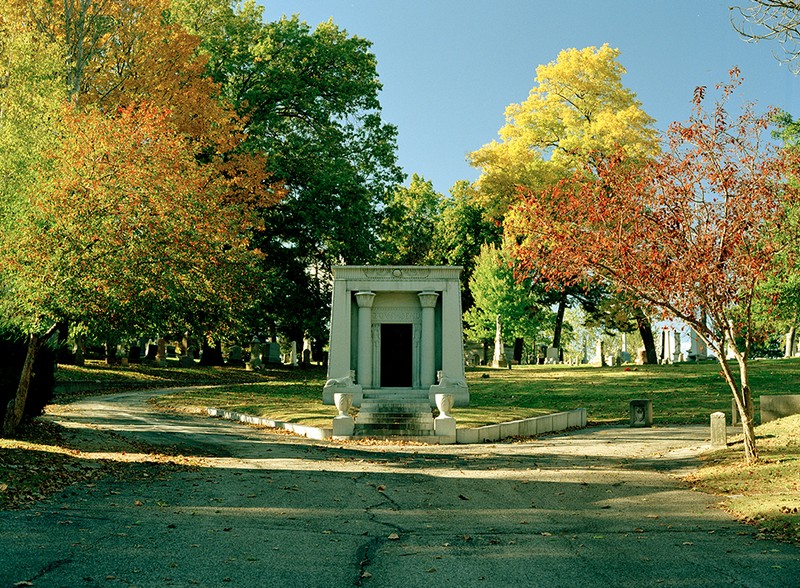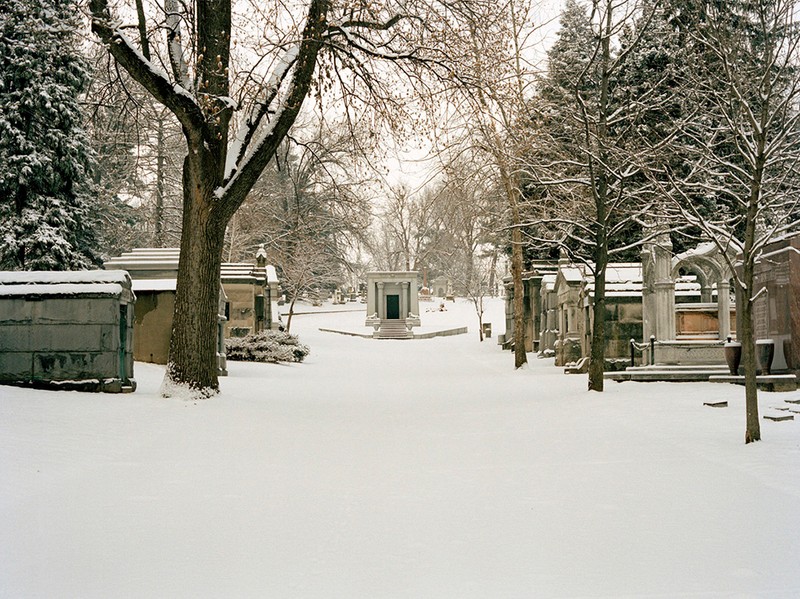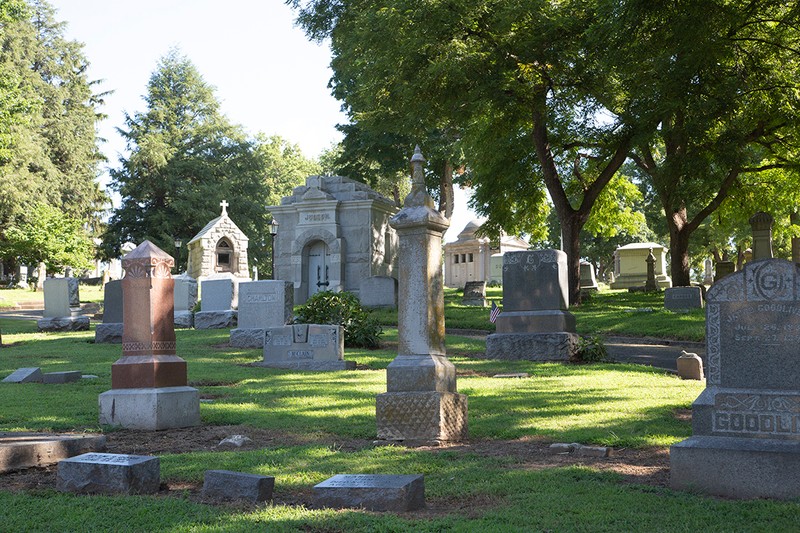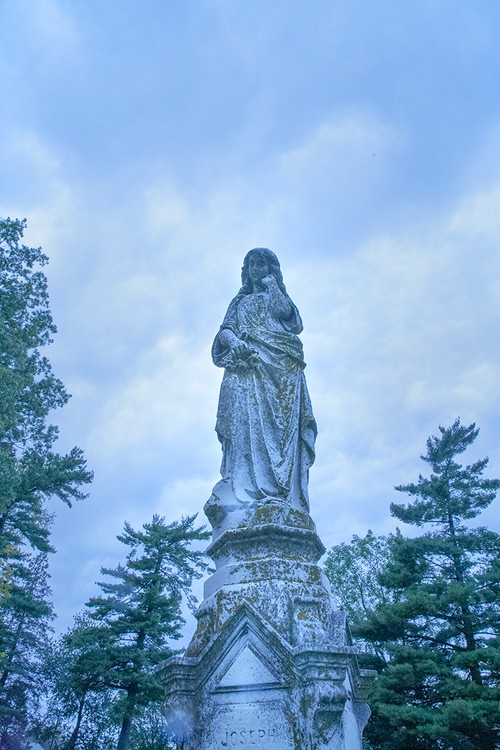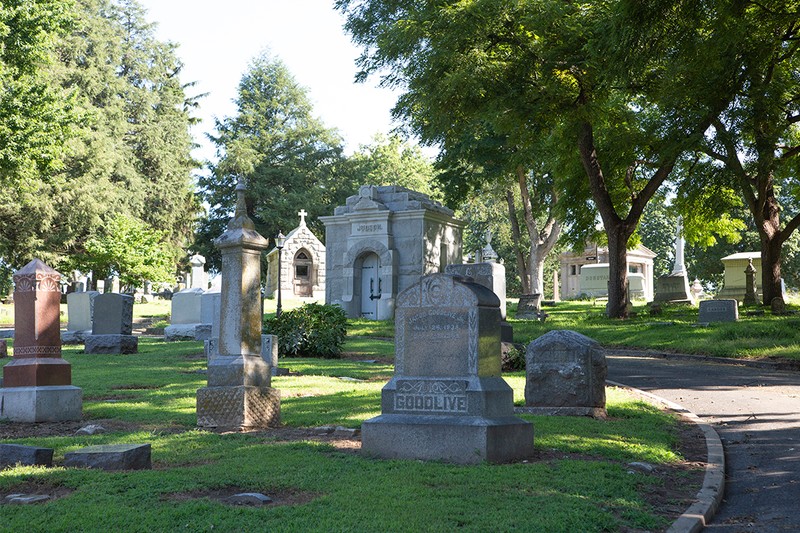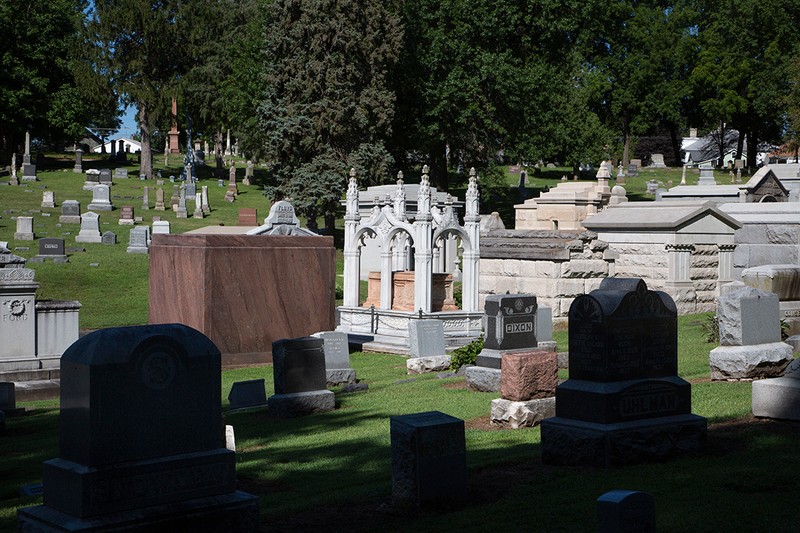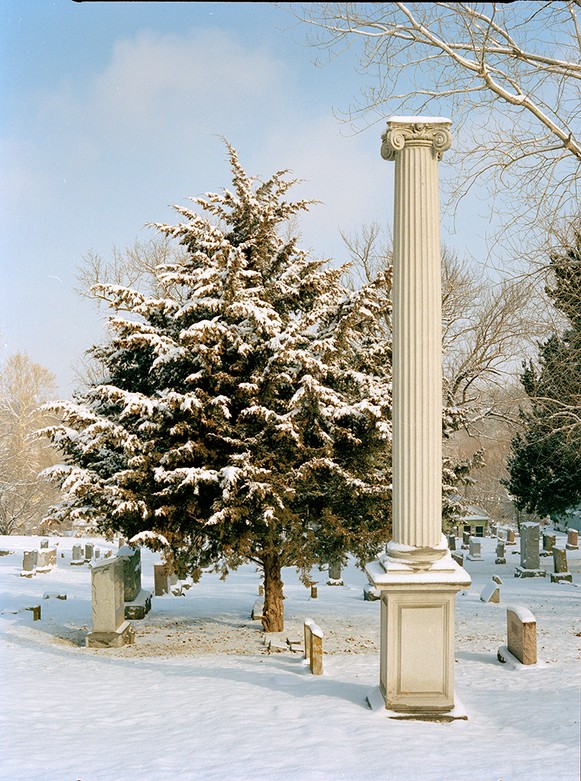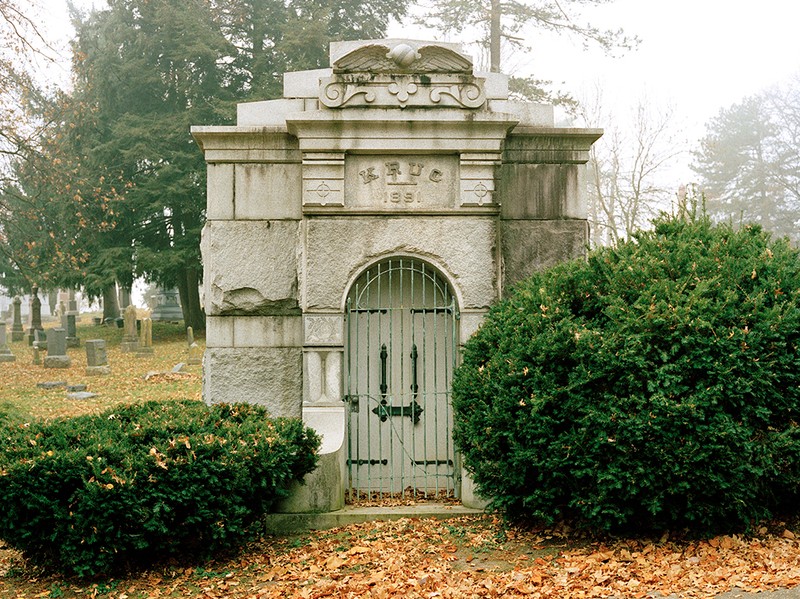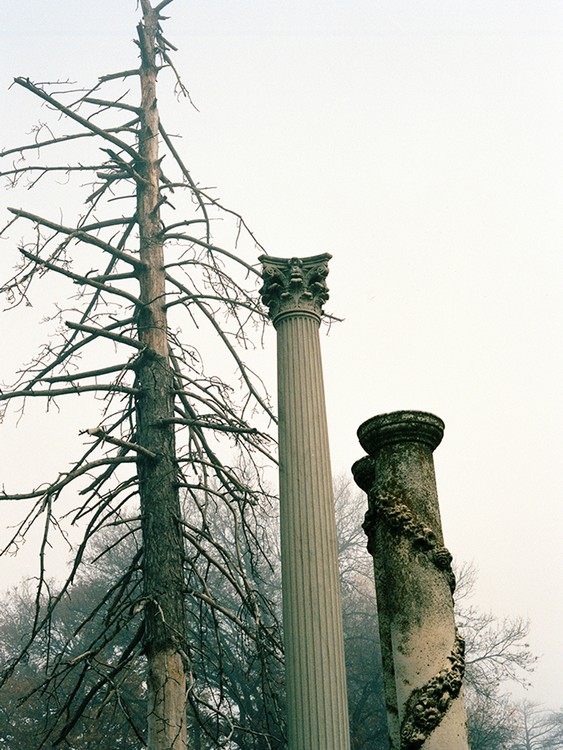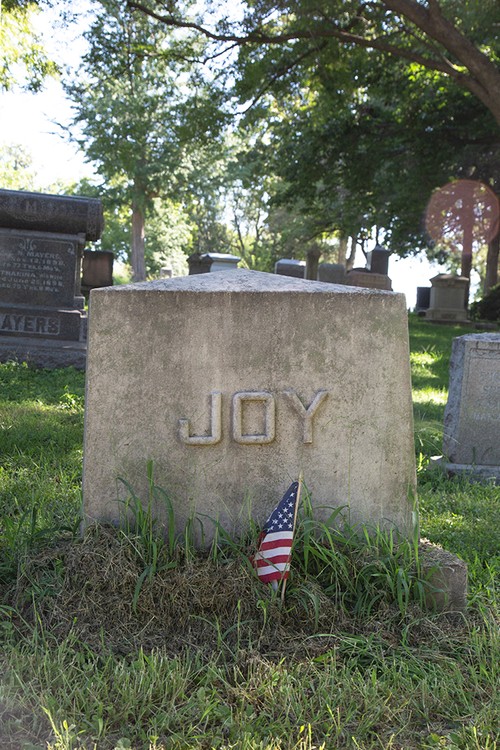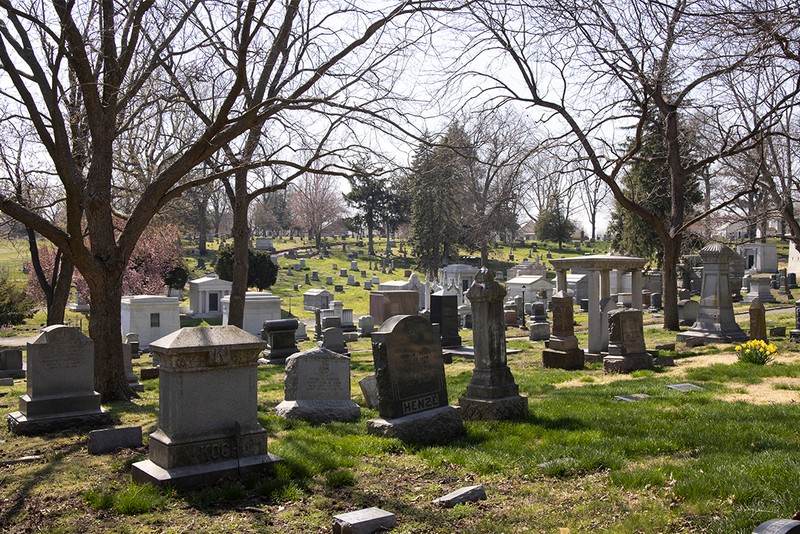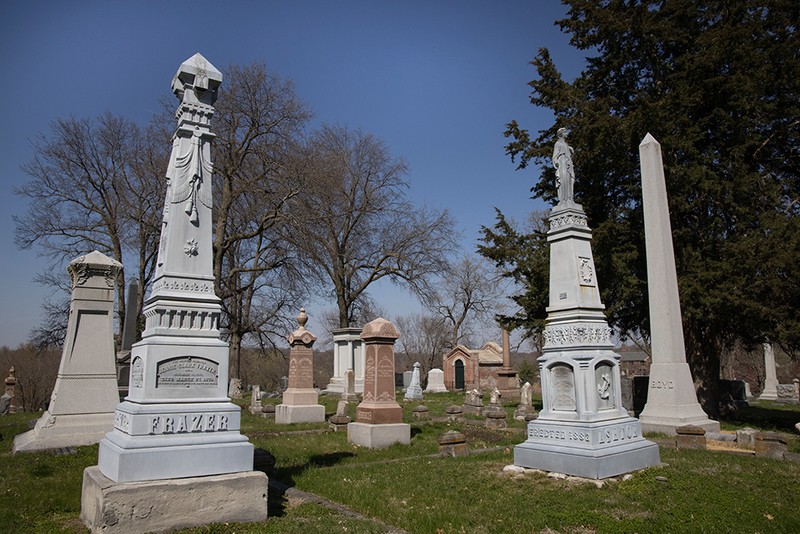 Backstory and Context
St. Joseph began to be settled sometime before 1830 when fur trader Joseph Robidoux founded a trading post for the American Fur Company. He eventually bought the company's interest in the post in 1830. The location attracted him and other settlers because it was where Blacksnake Creek and Missouri River met. Robidoux filed a plat for the city in 1843 and the city quickly grew (the Platte Purchase of 1837, which opened up Northern Missouri to white settlement, facilitated this growth). When gold was found in California in 1848, St. Joseph became the starting point for the Oregon Trail.  
As St. Joseph grew, the need for a local cemetery became apparent. Sadly, disease was prevalent and many people died even before starting off on their journeys west. Residents buried their loved ones on their own property or in cemeteries in other parts of the county. Finally, a civil engineer and businessman named Simeon Kemper bought land for the cemetery. Its naturalistic setting and design made it a popular burial place. It does not appear that it is open to more burials.
Established in 1851 and redesigned by noted architect W. Angelo Powell in 1872, Mount Mora Cemetery spans twenty acres and is a beautiful example of the rural garden cemetery movement in landscape architecture. Mount Mora was the preferred burial place for the city's elite who could afford to hire architects to design their grave markers. The cemetery possesses a significant collection of funerary art including elaborate headstones, as well as twenty-one mausoleums that house some of St. Joseph's most influential citizens, lining what is known as "Mausoleum Row."  
Not only a final resting place for the city's elite, within the gates of Mount Mora is a significant cross section of St. Joseph history, including approximately 280 civil war veterans, three Missouri governors, Pony Express riders, writers, inventors, musicians, the first licensed embalmer/funeral director in the U.S., and many more. Though its architectural significance hinges on the monuments to the city's elite, its history is enhanced by the life stories of all those who are buried there.
Sources
"History." Mt. Mora Cemetery. Accessed January 4, 2019. http://www.mountmora.com/history.asp.
Turner, Barbar. "Mt. Mora Cemetery." National Park Service - National Register of Historic Places Registration Form. July 19, 2006. https://dnr.mo.gov/shpo/nps-nr/06000626.pdf
Image Sources
Megan Wyeth

Megan Wyeth

Megan Wyeth

Megan Wyeth

Megan Wyeth

Megan Wyeth

Megan Wyeth

Megan Wyeth

Megan Wyeth

Megan Wyeth

Megan Wyeth

Megan Wyeth

Megan Wyeth

Megan Wyeth

Megan Wyeth

Megan Wyeth

Additional Information