Donegal Mills Plantation
Introduction
The settlement of the area that became Donegal Mills Plantation in Mount Joy, Pennsylvania dates back to 1720. At its peak, the plantation included a three-story mansion, grist mill, a miller's house, and a bake house along Donegal Creek. Today, it is one of the last water powered grist mill sites in Pennsylvania and remains largely unchanged. And while the mill no longer functions, the site is historically significant due to its colonial beginnings and its industrial and technological past. The Donegal Mills Plantation was added to the National Register of Historic Places in 1978 and is a popular site today for engagement and wedding photography.
Images
The Donegal Mills Mansion after its exterior was renovated in 2012.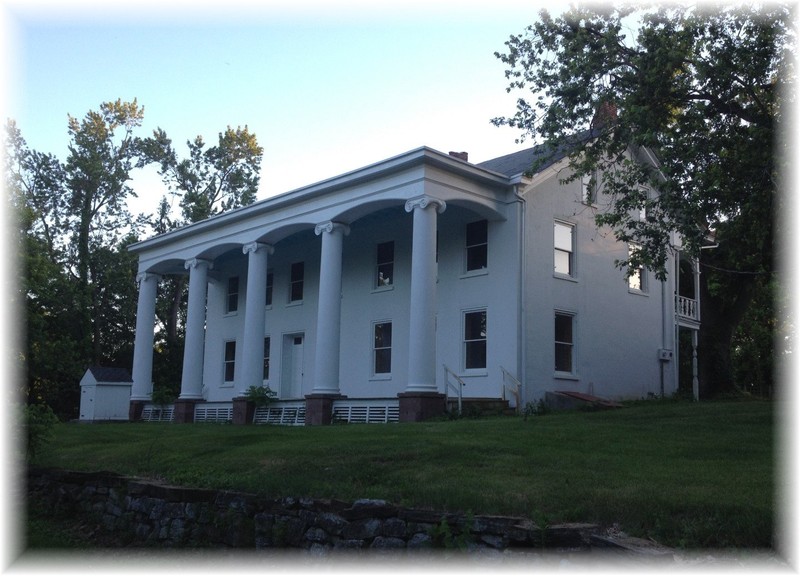 A happy couple celebrates their engagement in front of the grist mill.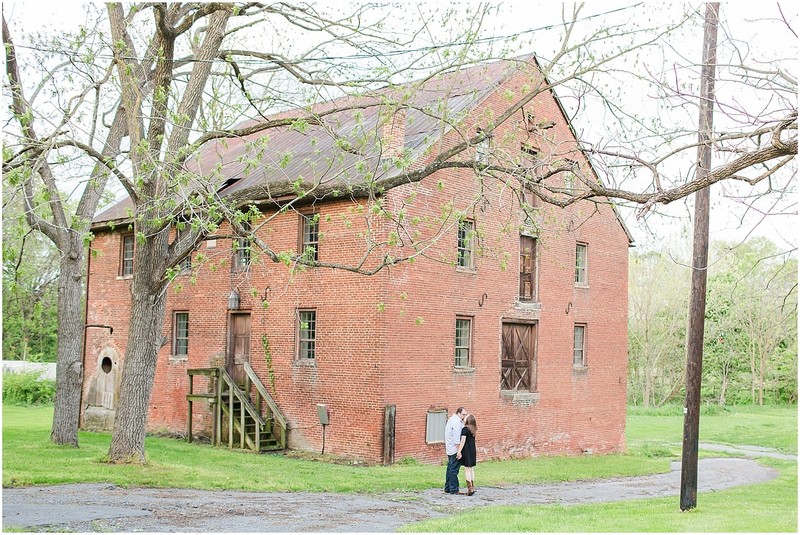 The grist mill as seen from the porch of the Donegal Mills mansion.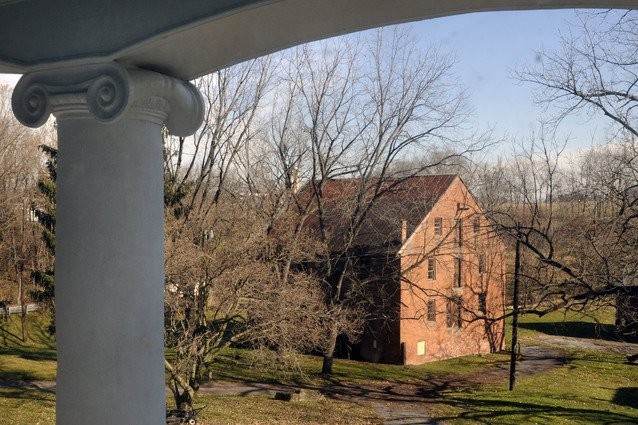 The plantation's mansion and grounds under a blanket of snow.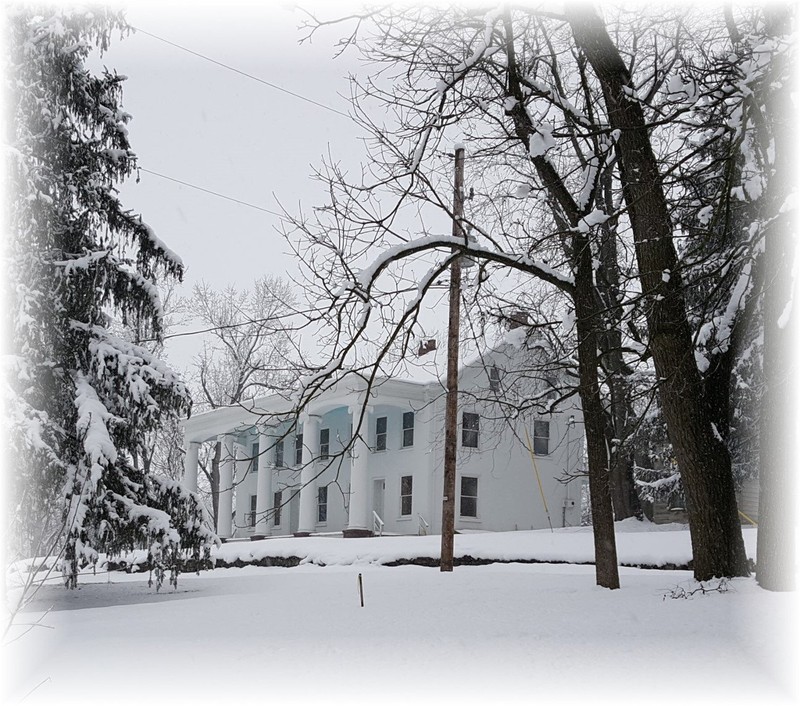 An interior staircase within the mansion.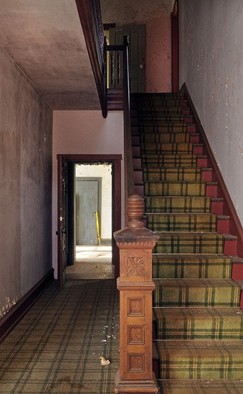 Backstory and Context
The land that would become Donegal Mills Plantation, and the area around it, was purchased in 1720 by David Byers and it was first surveyed in 1739. The land was then purchased by Abraham Stouffer in 1773 and it was he that started the complex when he built the grist mill and miller's house from 1775-1779. The three-story red brick mill was originally water powered and the inset beam above the third floor was used to hoist grain and other equipment to all three floors. It later switched to steam power in the 1870s and went out of service in 1925 and all its equipment was stripped from it. The 3.5-story miller's house is a stuccoed stone building with a gable roof that was expanded sometime around 1830.
The mill, house and land (277 acres) were next purchased by Jacob Kraybill in 1784 and owned by the family for the next 86 years. It was Kraybill who built the mansion sometime around 1790. The mansion was originally of a modest four-over-four design. The stuccoed stone building was expanded with the addition of a framed kitchen wing c. 1820 and again about ten years later with a stone, two-story addition and a full-length, two-story porch complete with five Ionic columnns. Sometime around 1810, the Kraybills donated land for a church, which became the Kraybill Mennonite Church, a graveyard and school.
Eventually, the mill complex and mansion were sold to different owners. Levi Nissley continued to operate the mill, with his family occupying the miller's house, until 1925 when it ended service and its equipment was sold off. The mansion and grounds, during this time, became a country estate. The mansion was sold in 1930 and fell into a state of disrepair until it was purchased by George Brown II and was then inherited by his daughter, Joanne Brown Zink, who passed in 2008, and her husband, Franklin Zink.
The Zinks renovated the mansion and opened it to the public as the Donegal Mills Plantation, a period museum, in 1974. Since then it has served as a bed and breakfast, restaurant and sat vacant for years. During its vacancy, the porch columnns decayed and the slate roof leaked which caused extensive damage to its interior. In 2010, the remaining 67 acres of the complex was purchased at auction by George and Frank Zink who began renovations to the mansion with plans to turn it into a wedding showcase facility in 2013. However, as of this writing, it is unknown if those plans reached completion.
Sources
Lord, Arthur & Susan Zacher. "National Register of Historic Places Nomination Form." United States Department of the Interior/National Park Service. April, 1977. Accessed November 22, 2017. http://www.dot7.state.pa.us/CRGIS_Attachments/SiteResource/H001101_01H.pdf
Knapp. Tom. "New life for Donegal Mills Plantation." Lancaster Online. December 5, 2012. Accessed November 22, 2017. http://lancasteronline.com/news/new-life-for-donegal-mills-plantation/article_62d79075-65a9-5f47-8c8...
Ebersole, Jenna. "Donegal Mills Plantation auction Saturday." Lancaster Online. May 14, 2010. Accessed November 22, 2017. http://lancasteronline.com/news/donegal-mills-plantation-auction-saturday/article_04dda851-ac65-56c1...
Additional Information