Union Pacific Pylon
Introduction
In 1927, West Yellowstone's Union Pacific station manager J. L. Amos recommended approval of new signage designed by Gilbert Stanley Underwood to the Union Pacific's specifications. This plan included the construction of a stone and concrete pylon at the east end of the railroad property, north of the railroad tracks and near the park boundary. The pylon featured two terra cotta Union Pacific shields in red, white, and blue. Everyone departing from the depot or from elsewhere in Town passed by this pylon as they entered the park, reminding them of the role that the Union Pacific Railroad played in providing visitor access. The pylon remains in its original location within the Historic District, in an area now known as Dunbar Park. Visitors entering Yellowstone National Park via the West Entrance continue to pass by this monument.
Images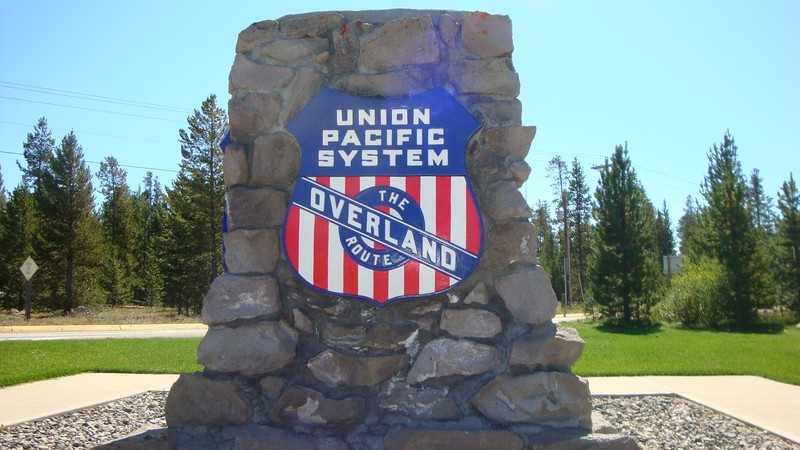 Sources
"Union Pacific Pylon." Yellowstone Historic Center. http://yellowstonehistoriccenter.org/Pylon// (Accessed November 2017).
A & E Architects, P.C. Historic Structures Report: Oregon Shortline. Missoula, MT, July 2001.
Additional Information