Desert Caballeros Western Museum
Introduction
This local history museum includes a variety of exhibits that trace the history and culture of central Arizona. The museum includes a small art gallery, a Native American room, the Eleanor Blossom Memorial Library, and a number of rotating and permanent exhibits. Highlights of the museum include a permanent exhibit that recreates life in the Sonoran Desert and throughout central Arizona at the time of statehood, including a Victorian-era home and the 160-acre Boyd Ranch.
Images
Desert Caballeros Western Museum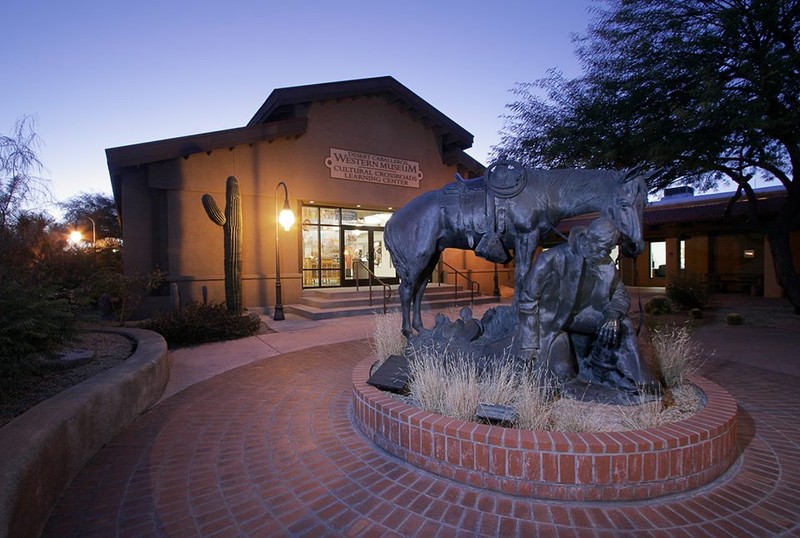 Backstory and Context
The museum dates back to organizations meetings that occurred in the early 1960s. The museum opened in 1969 and was located in the former Brayton's Commercial Company building until fire consumed the building and museum in 1972. Thanks to the efforts of local supporters, the museum reopened in 1975 and has grown steadily throughout the years. In 2004,
Alex and Jane Boyd donated their 160-acre property which is now operated as a historic ranch by the museum.
Sources
Official Website. Desert Caballeros Western Museum. Accessed November 11, 2017. https://westernmuseum.org/.


Additional Information