Hillcrest Veterans Memorial
Introduction
Hillcrest Veterans Square is a public park located in Fresh Meadows, Queens, New York City. Although it's designated as a "Square," it is a triangle-shaped public park that contains a monument erected by Hillcrest Post No. 1078 of the American Legion. In 2005, the park's original monument to the veterans was replaced by a new design with more detail yet included a plaque from the original monument along with excerpts from the poem "We Shall Keep the Faith" by Moina Michael. Its mention of the poppies growing in Flanders Fields inspired the use of this flower as a symbol of remembrance for those who fought in the First World War. In addition to the monument, Hillcrest Veterans Square contains a flagpole and a red maple tree.
Images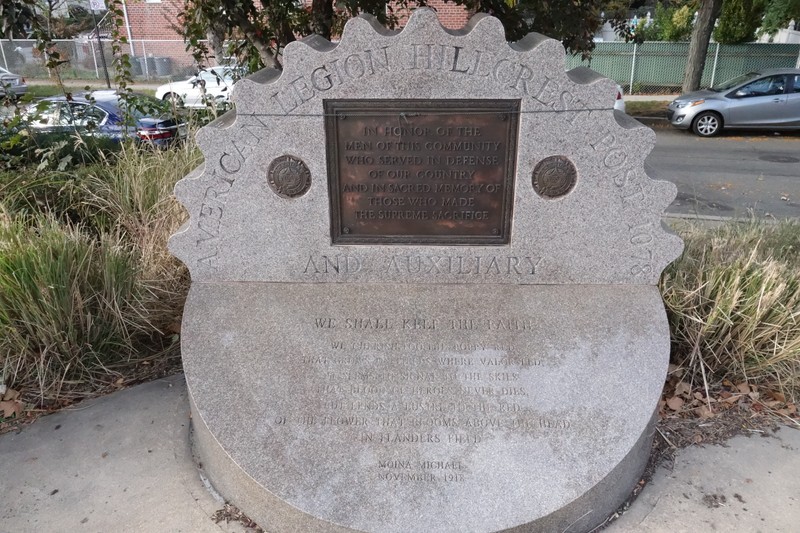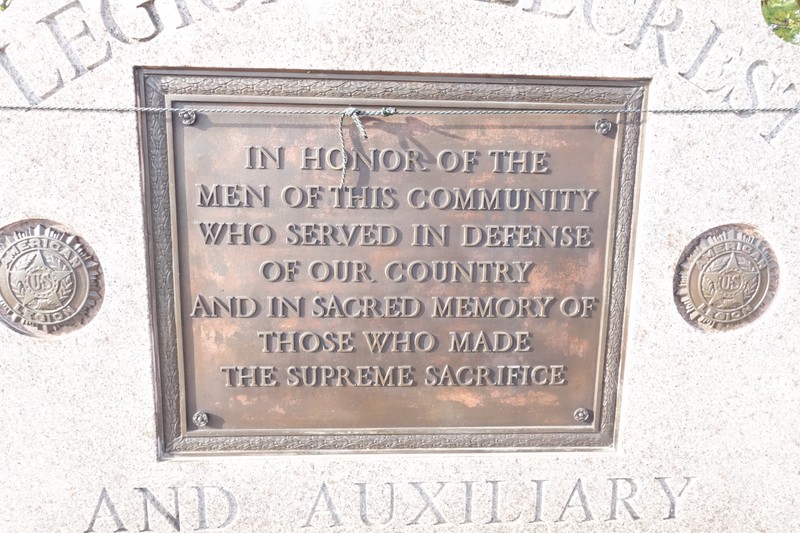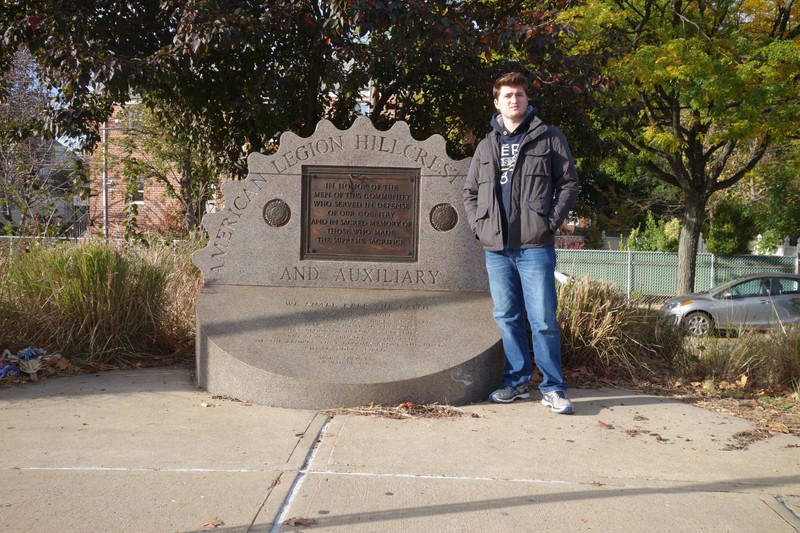 Backstory and Context
The Plaque reads:
IN HONOR OF THE
MEN WHO SERVED IN DEFENSE
OF OUR COUNTRY
AND IN SACRED MEMORY OF
THOSE WHO MADE
THE SUPREME SACRIFCE
The Inscription on the monument itself reads:
WE SHALL KEEP THE FAITH
WE CHERISH, TOO, THE POPPY RED
THAT GROWS ON FIELDS WHERE VALOR LED;
IT SEEMS TO SIGNAL TO THE SKIES
THAT BLOOD OF HEROES NEVER DIES,
OF THE FLOWER THAT BLOOMS ABOVE THE HEAD
IN FLANDERS FIELD
MOINA MICHAEL
NOVEMBER 1918
Moina Michael was a professor teaching at the University of Georgia in 1917, the year the United States entered World War I. Michael was in Europe during the early and mid-summer of 1914 and when war broke out in August, she travelled to Rome to try and return to the United States. While there, she helped 12,000 American tourists return home, crossing the Atlantic Ocean. She returned to the United States on the RMS Carpathia (the ship that rescued the survivors of the Titanic) and resumed teaching. 
Sources
https://en.wikipedia.org/wiki/Hillcrest_Veterans_Square
https://www.nycgovparks.org/parks/hillcrest-veterans-square
https://www.revolvy.com/main/index.php?s=Moina%20Michael
Image Sources
Jonathan Roberts (November 9, 2017)

Jonathan Roberts (November 9, 2017)

Stevan Roberts (November 9, 2017)

Additional Information