Lakeview Tithing Office
Introduction
The Lakeview Tithing Office was built in 1899. The building is one of fewer than thirty well-preserved tithing offices in Utah. Tithing offices were used by the Church of Jesus Christ of Latter-Day Saints (LDS Church) for gathering and storing the farm products that were often used by the poor as tithes.
Images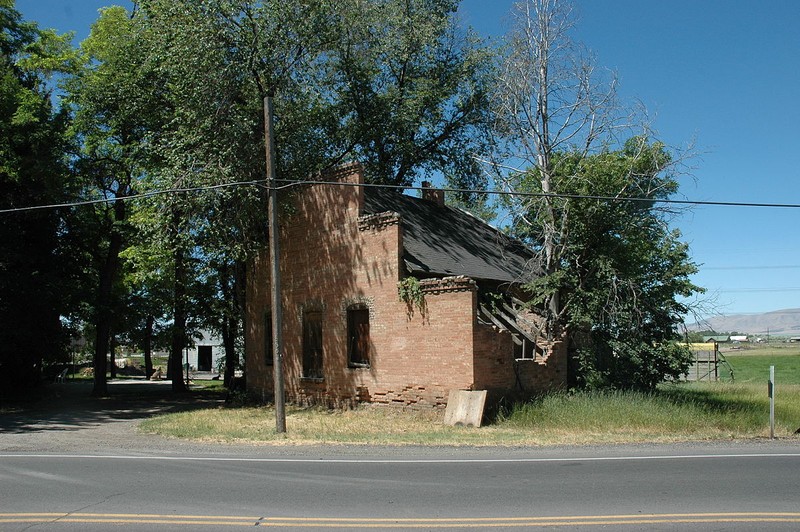 Backstory and Context
The Lakeview Tithing Office was one of a number of tithing offices used by the LDS Church from the mid-nineteenth century through the early 1900s. Because many church members were cash-poor and were essentially subsistence farmers, many did not tithe using cash, but gave farm products instead. The tithing offices were used to collect and store these goods.
The tithing offices also served other vital purposes in the community. In addition to selling goods which would finance the church, the offices were also centers of social welfare and economic activity. While some goods would be converted to cash to support the needs of the church, food items would often be distributed to needy church members and Native Americans. All of the tithing offices operated under the supervision of the General Tithing Office in Salt Lake City.
The Lakeview building was originally used as a creamery. It was built in 1899 by Leslie Bunnell who ran a successful dairy for a number of years. The Bunnells apparently sold the building to the Lakeview Ward of the LDS Church sometime around 1904-1905. The church used the building as a tithing office until about 1920, when the Bunnell family bought it back.
There are currently twenty-six former tithing offices extant in Utah. They are all included on the National Register of Historic Places.
Sources
Accessed November 08, 2017. https://npgallery.nps.gov/GetAsset/959d3248-bb05-4439-8ae8-720c2bc38f9f.