Maeser School
Introduction
The Maeser Shool opened in 1898 and at the time it closed, in 2002, it was the longest continually running public school in Utah. It was designed by famed Utah architect Richard C. Watkins and is considered one of the best-preserved examples of his work. The building was listed on the National Register of Historic Places in 1984.
Images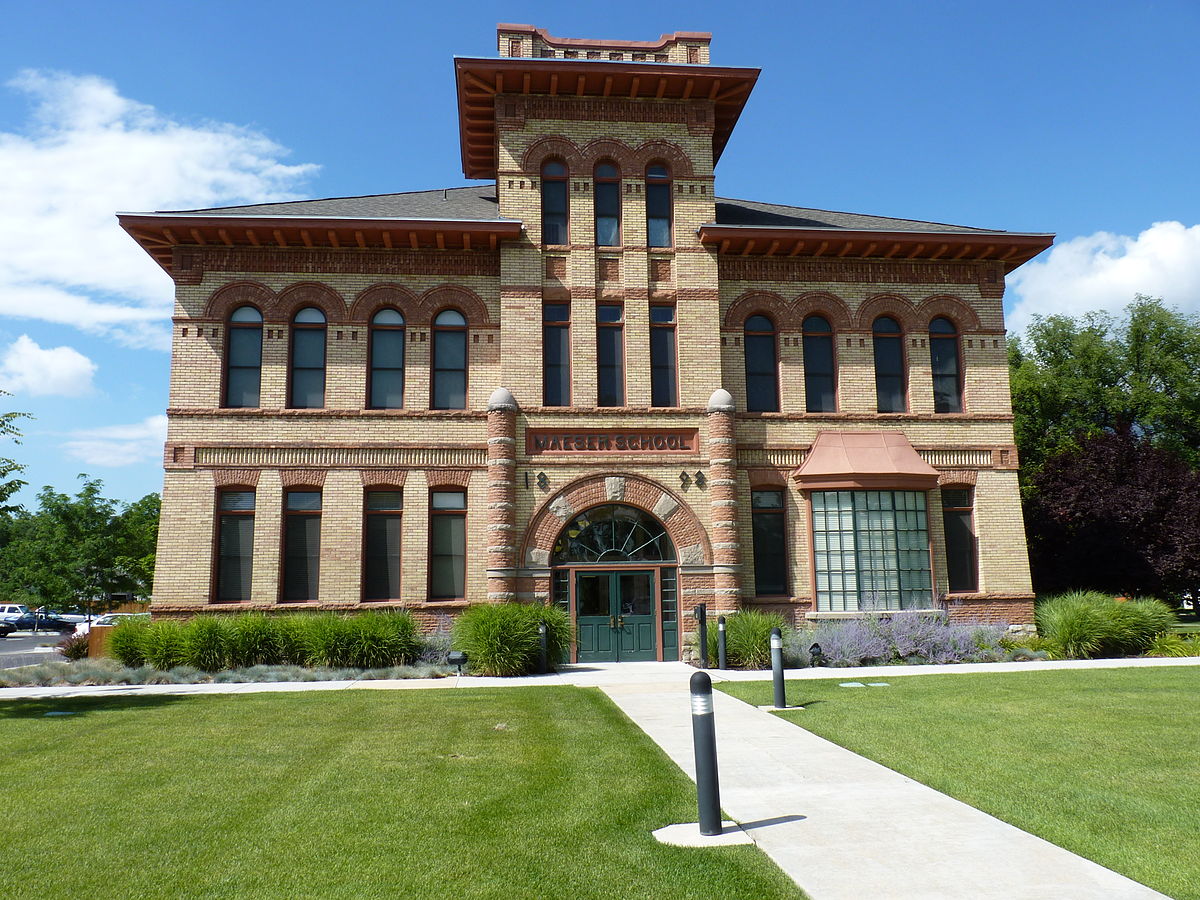 One of the "Maeser chalkboards"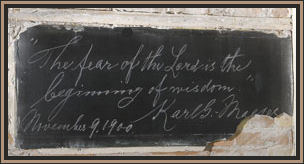 Backstory and Context
The Maeser School opened in 1898 with roughly 1,200 students. At the dedication ceremony, esteemed educator Karl Maeser (for whom the building was named), blessed the building. Two years later, Maeser visited the school and wrote messages on the chalkboards. School officials were so moved by his sentiments that they were never erased, and remarkably, they are still there, encased in Plexiglass.
Because of continued growth, an addition was made to the school in 1912. In 1957, a separate gymnasium was built.
The school continued operating until 2002, when the Provo School Board decided to close Maeser because of declining enrollment. The declining state of the building was also a major consideration, as the original building had been in use for over a hundred years.
For two years, Maeser sat empty and in decay. Vandals took a toll on the building, as did the elements. The building came dangerously close to being demolished, but in 2004, the Provo Housing Authority purchased the building for use as senior apartments. The newly-restored building opened in 2006 and is listed on the National Register of Historic Places.
Sources
Maeser School Apartments. Provo City Housing Authority. Accessed November 08, 2017. http://provohousing.org/programs/other-housing/maeser-school-apartments/.

Foote, Amber. Maeser School's History Runs Deep in Provo. Daily Herald. March 08, 2008. Accessed November 08, 2017. http://www.heraldextra.com/news/local/maeser-school-s-history-runs-deep-in-provo/article_adc1fe20-92e1-5d76-a3b7-242f2edd26a1.html.


Additional Information