North Carolina Aviation Museum and Hall of Fame
Introduction
The North Carolina Aviation Museum and North Carolina Aviation Hall of Fame displays a collection across two hangars of static aircraft, uniforms and memorabilia, and an extensive collection of aircraft models. Nearly all aircraft on display are privately owned and on loan. All aircraft on display are kept in flight-worthy condition and the collection changes periodically.
Images
The North Carolina Aviation Museum a& Hall of Fame


Piper J-3 Flitfire - Orville Wright flew in this plane in 1943 (as part of a fund-raising campaign for the RAF Benevolent Fund by Piper Aircraft Company).
Beechcraft T-34 Mentor - a propeller-driven, single-engined, military trainer aircraft derived from the Beechcraft Model 35 Bonanza. It was listed for sale as of Oct. 1, 2010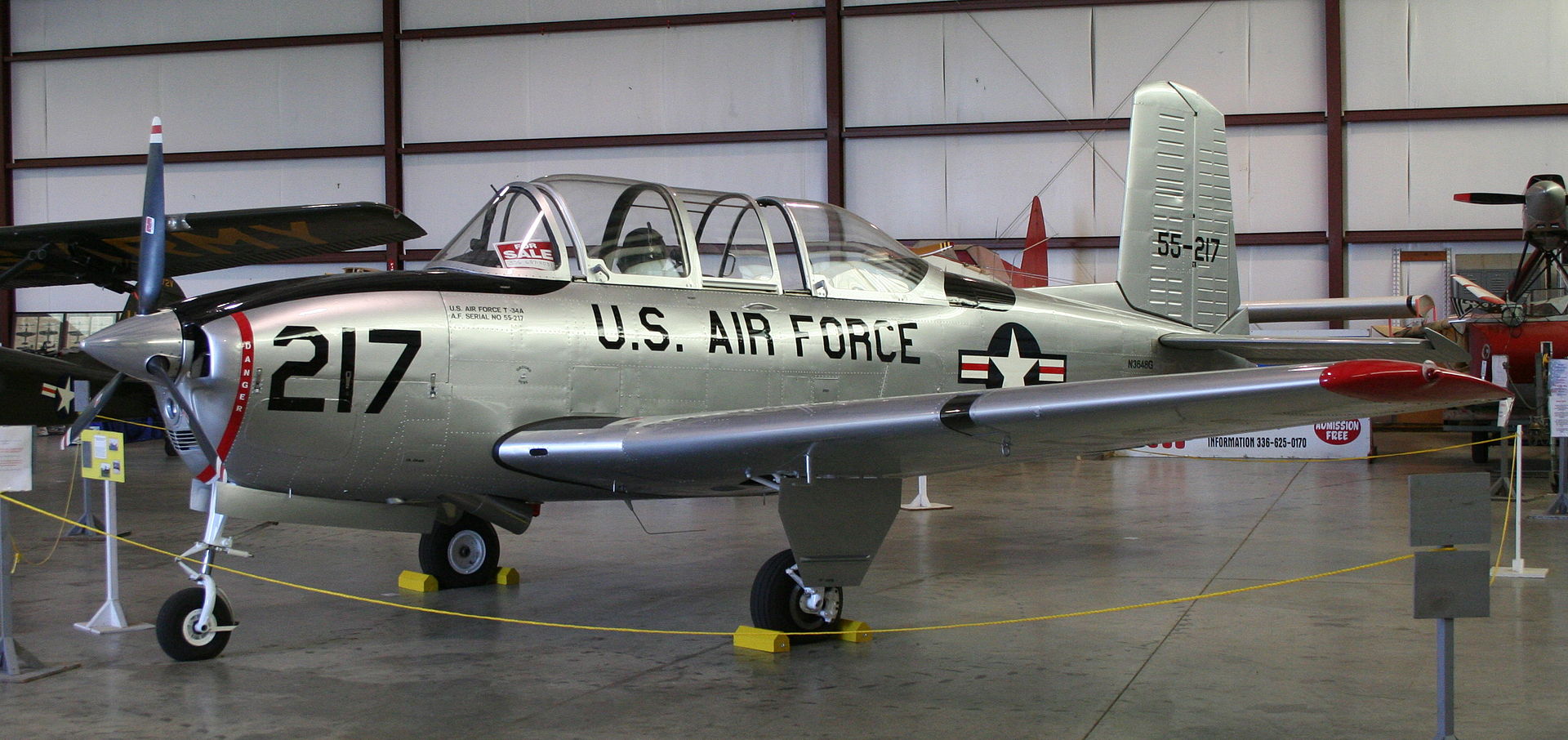 Backstory and Context
Founded in 1994 by Asheboro businessman Jim Peddycord as the
Foundation for Aircraft Conservation
, what would eventually become the museum first started out with a couple of his "warbirds" and an empty hangar at the
Asheboro Regional Airport
.
In 1996, Peddycord spearheaded an air show held in June to generate support for the museum. About this time, Bob Moon offered to serve as the facility's first manager. During Moon's three years there, he assembled dozens of aircraft of all types, which he would later donate to the facility. Many of those models still hang from the NCAM's gift shop ceiling, which was named after him following Moon's October 2007 death.
In 1997, a second air show was scheduled for June 5. Peddycord and his son Rick were killed the day before the event when their two aircraft collided in mid-air during practice. The facility was renamed the Peddycord Foundation for Aircraft Conservation (PFAC) in Peddycord's honor; another local businessman, Craig Branson, continued the effort to draw support for the PFAC.
In 1998, Branson purchased a B-25 for restoration and generated enough local support to have a second hangar built to house the aircraft. The aircraft was completely restored in 2004 and made limited flights in 2004-5.
In 2001-2, the facility was renamed The North Carolina Aviation Museum, reflecting an expanded mission that included artifacts, uniforms, weapons, artwork and models. During this time-frame, the NCAM was also designated as the official site for the North Carolina Aviation Hall of Fame. Both names were combined and now the facility is referred to as the North Carolina Aviation Museum and Hall of Fame.
Branson died in 2006. In 2008, the museum featured a F4U-4 Corsair, courtesy of Classic Fighters of America pilot Doug Matthews, one of an estimated 40 air-worthy examples in the world.[3]
Sources
North Carolina Aviation Museum. Wikipedia. March 03, 2017. Accessed November 03, 2017. https://en.m.wikipedia.org/wiki/North_Carolina_Aviation_Museum.


Additional Information