Steptoe Battlefield State Park Heritage Site
Introduction
The Steptoe Battlefield Site commemorates a battle that occurred on May 17, 1858, between US Army forces under Lieutenant Colonel Edward Steptoe and combined forces from the Coeur d'Alene, Palouse, and Spokane tribes. The battle grew out of tensions between Native Americans and the US government during a time when Euro-American settlers were moving deeper into tribal lands in eastern Washington. The battle ended with Steptoe's retreat and is sometimes referred to as the Steptoe Disaster.
Images
Monument on the Steptoe Battlefield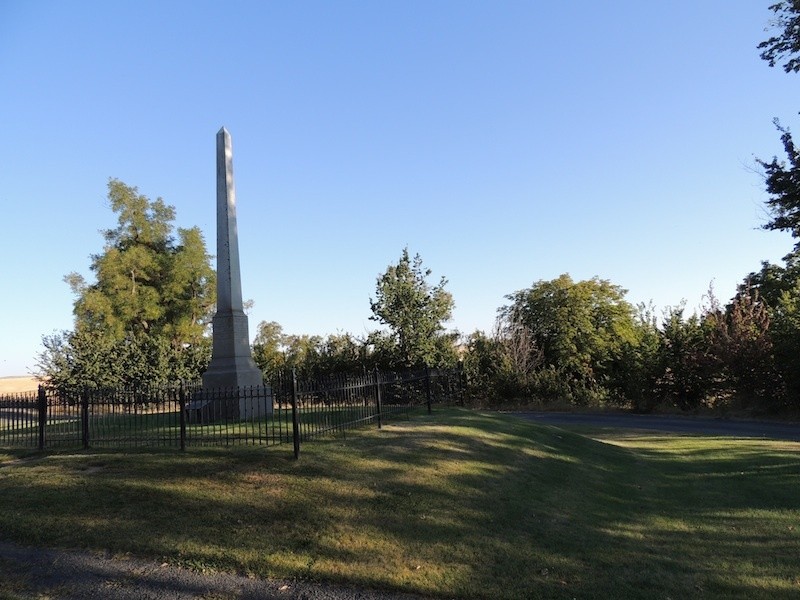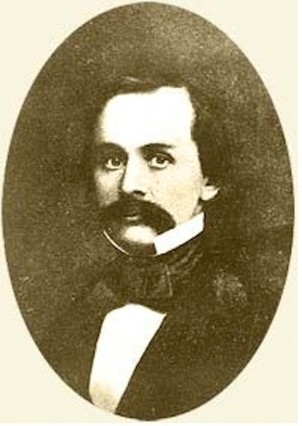 Backstory and Context
In the 1850s, tensions between Native Americans and white settlers in the Washington territory were increasing because of continued white encroachment into Native American lands. By 1858, tensions were heightened enough that Lieutenant Edward Steptoe and his men were sent to the area as a show of force.
In May 15, 1858, Steptoe and 159 soldiers set up camp just south of Rosalia, Washington, along Pine Creek. Steptoe and his men were to march to Fort Colville, largely to calm settlers in the area. Shortly after their arrival at Pine Creek, Native American warriors from nearby tribes confronted Steptoe, and continued attempts to defuse the situation through negotiations were unsuccessful.
Over the next two days, increasing numbers of Native Americans from the Palouse, Coeur d'Alene, and Spokane tribes began to appear in the area. Steptoe realized that his men were outnumbered and decided to retreat. Roughly ten hours of fighting ensued as he and his men retreated, and by the end of the day on the 17th, Steptoe's forces were surrounded and running out of ammunition. That night, Steptoe's forces escaped under cover of darkness, leaving behind a cannon and other supplies.
The battle, which is sometimes referred to as the "Steptoe Disaster," was considered a significant victory for Native Americans. Like other Native American victories, however, it came at a high cost. Later that summer, a much larger US force was sent into the area and decisively defeated Native Americans.
The Steptoe Battlefield Site is now a state park and is listed on the National Register of Historic Places.
Sources
Steptoe Battlefield State Park Heritage Site. Washington State Parks. Accessed November 01, 2017. http://parks.state.wa.us/591/Steptoe-Battlefield.

Scott, Lea Anne. The Steptoe Defeat, 1858. Spokane Historical. http://www.spokanehistorical.org/items/show/235.


Additional Information