Devanney Triangle
Introduction
Nestled between the hustle and bustle of main street Tremont, a neighborhood in the Bronx, Devanney Triangle is a small park named after Private Patrick J. Devanney. Devanney served in Company E of the 308th Infantry during World War I. The park was dedicated to the private on May 22nd 1940 to "pay tribute to the memory of one who made the supreme sacrifice in the World War." Devanney was wounded in the war and later died from his injuries just weeks before the war ended. The park features lots of green space, and multiple sitting benches.
Images
The Devanney Triangle sign at the opening of the park.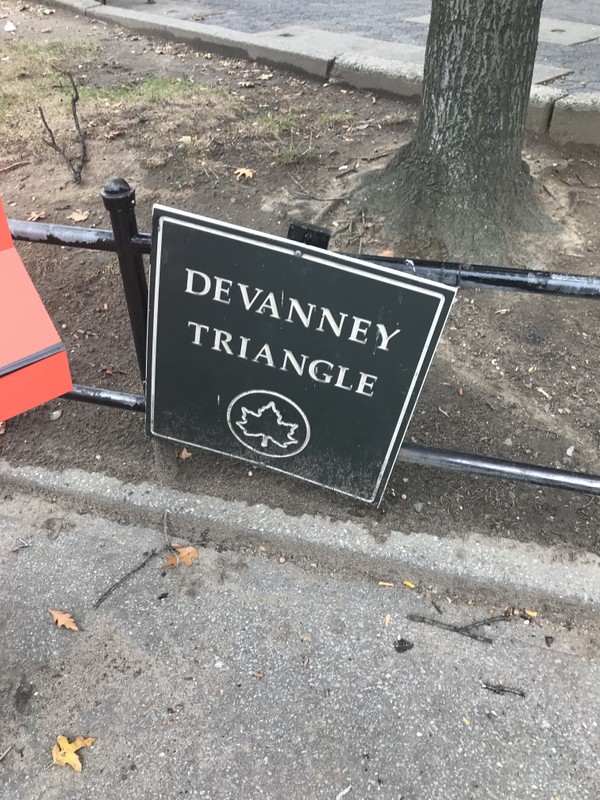 View of the park from the south.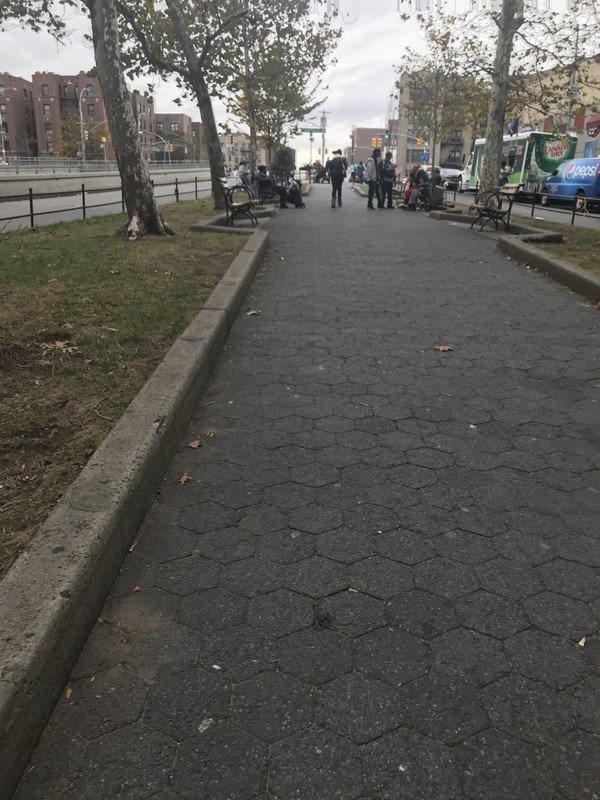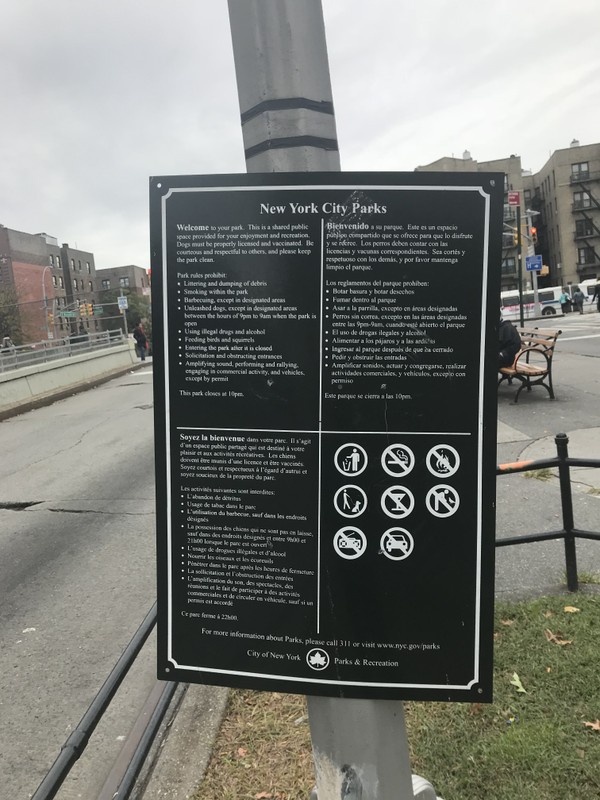 View of the park from the north.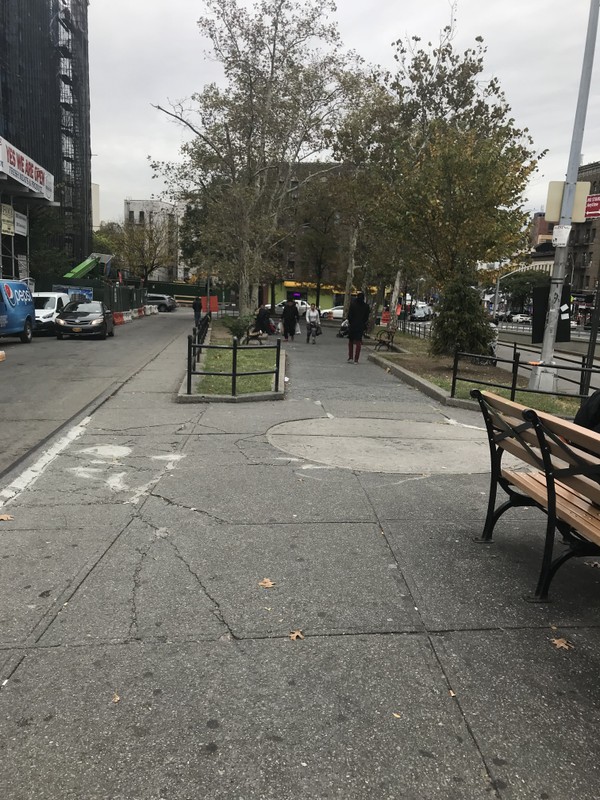 Backstory and Context
Tremont lies on the west side of the Bronx, a northern borough of New York City. The neighborhood used to be farmland in the late 1800s until a major railway opened in the center, and turned the city into a thoroughfare. Private Devanney grew up at 376 143rd Street, which lies south of the triangle on the other side of the Harlem River.
Devanney was a member of the 308th Infantry which was a unit of the United States Army that fought with the 77th Infantry in Europe. The unit left from New York on April 6th, 1918 aboard three ships, the Lapland, the Cretic, and the Justicia, and arrived in Britain on April 19th. Company E fought under British command and was one of the first units to take front line positions. 
The 308th Infantry is known as the Lost Battalion for fighting in the Argonne Forest, and suffering defeat at the German hands. After believing they had support from fellow American and French troops, the 308th Infantry advanced into the forest, and soon was surrounded by German forces. Devanney lost his life during this battle, as well as almost two-thirds of the division that resulted in casualties.
Sources
"308th Infantry Regiment (United States)." Wikipedia. October 02, 2017. Accessed November 01, 2017. https://en.wikipedia.org/wiki/308th_Infantry_Regiment_(United_States).
"Lost Battalion (World War I)." Wikipedia. October 18, 2017. Accessed November 01, 2017. https://en.wikipedia.org/wiki/Lost_Battalion_(World_War_I).
"Devanney Triangle." Devanney Triangle Highlights : NYC Parks. Accessed November 01, 2017. https://www.nycgovparks.org/parks/devanney-triangle/history.
Image Sources
Kathryn Scheunemann (November 1, 2017)

Kathryn Scheunemann (November 1, 2017)

Kathryn Scheunemann (November 1, 2017)

Kathryn Scheunemann (November 1, 2017)