Big Four Building
Introduction
This monumental Neo-Classical Revival-style brick building is attributed to J.B. Stewart, a Huntington-based architect. The original construction cost $60,000, paid for by the Big Four Improvement Company, a consortium of the four major Railroad Fraternal Organizations: the Order of Railway Conductors, the Brotherhood of Railway Trainmen, the Brotherhood of Locomotive Engineers, and the Brotherhood of Locomotive Firemen. The building's uses have been as a post office, a private hospital, and a fraternal hall. Since the 1940s, the Big Four Pharmacy has occupied the ground floor.
Images
Corner of Temple Street and 3rd Ave, ca. 1907.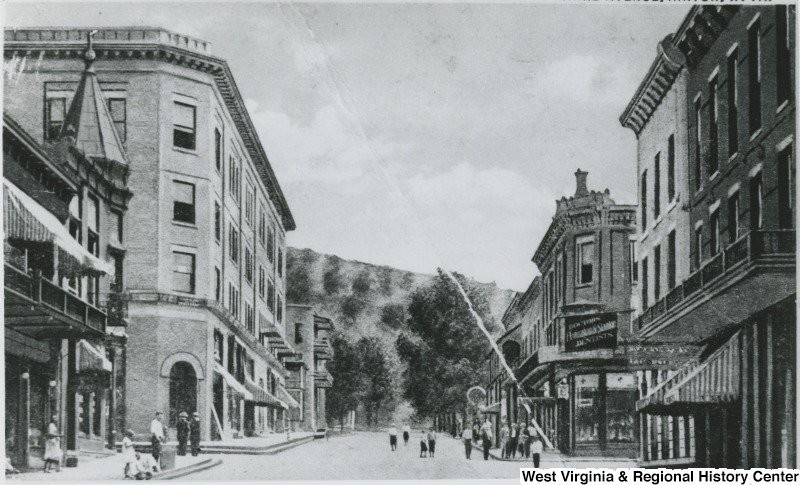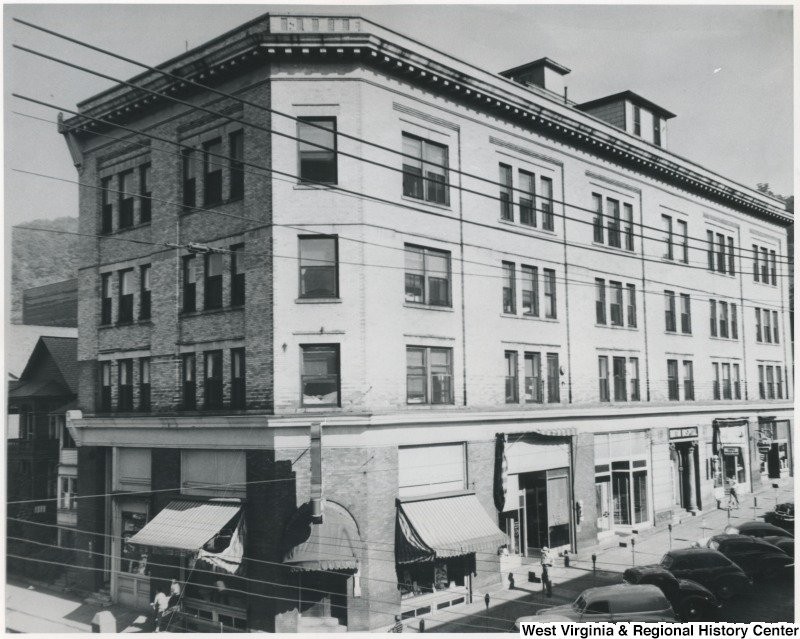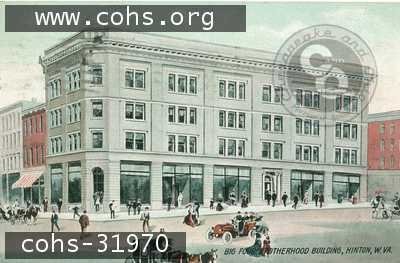 Hinton Hospital, ca. 1940.