Taunton Central Station
Introduction
Built in 1869, Taunton Central Fire Station is located in Taunton Massachusets and is one of the oldest fire stations that's still in operational use today. Central Station received a $2.1 million renovation and serves over 56,000 citizens today.
Images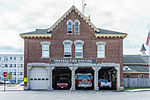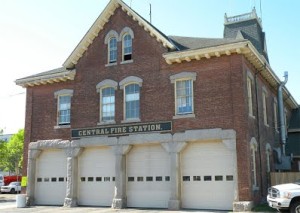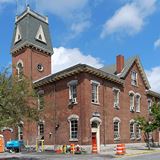 Backstory and Context
The Taunton Central Fire Station is a historic fire station, located downtown at the corner of School and Leonard Streets, in Taunton, Massachusetts, is considered to be one of the oldest fire stations that are still operating today in the United States and is the oldest operating fire station in Massachusetts. In 1984, the Taunton station was placed on the National Register of Historic Places. The firehouse itself was constructed on July 19, 1869, during the Ulysses S. Grant Administration. The structure was designed by Hartwell and Swazey of Boston and was built by Abraham Briggs of Taunton.
In 1912 the Taunton Fire Department got their first motorized Engine Company ran out of Central Fire Station. A little over a decade later, on April 2, 1924, the last horses that were used by the station was retired. Though, by that time, the only horse-drawn apparatus was Ladder 2.
The Taunton fire house's structure was overhauled that cost $2.1 million, which included a reconstructed basement and floor system composed of concert slabs that were made to handle the extreme weight of the fire trucks parked in the station and promote the longevity of the structure. Also, the station was brought up to the standards that comply with the accessibility of disabled persons.
Today, the station's 2 and a half story brick structure houses Taunton Fire Department's Engine 1, Ladder 1 "Snorkel," Heavy rescue 1, and the Battalion Chiefs vehicle. The Taunton Fire Department now employs 127 career firefighters and responds to about 11,000 calls annually, serving over 56,000 people.
Sources
http://www.thefireman.us/users/0/mypages/articles_3183.asp
http://www.bostonbayarchitects.com/taunton-central-fire-station-taunton-ma/

Additional Information