Appalachian Folklife Center
Introduction
The Appalachian Folklife Center is a farm in Pipestem WV that was established by Don West a published poet, historian, educator and activist to educate young people of the mountains. This land hosts many events such as weddings, concerts, learning day camp (summer camp) educational programs, and many festivals. Including its most popular festival "Culturefest" which is a weekend-long festival of the mountains and music where people can come camp out, eat, craft, and learn about the mountains.
Images
The stage in the large field used for performers to share their talent for travelers, locals, and visitors to the area.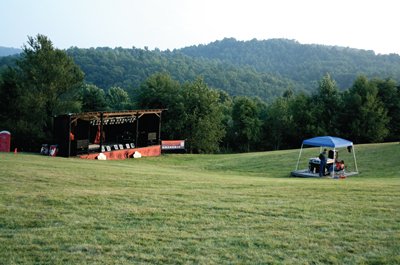 old, authentic cabins/buildings to show visitors how people in Appalachia used to live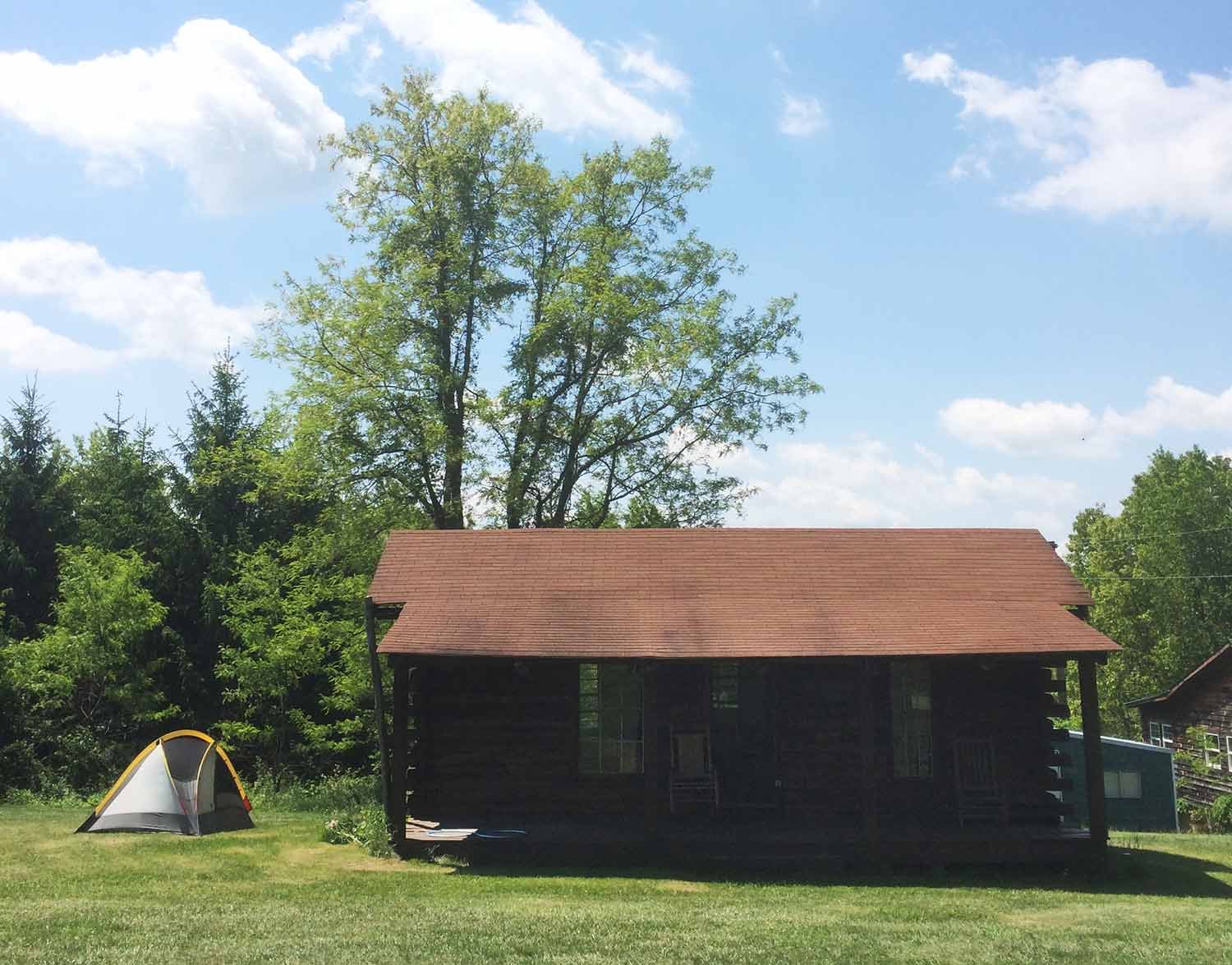 a church type building overlooking a valley in the mountains.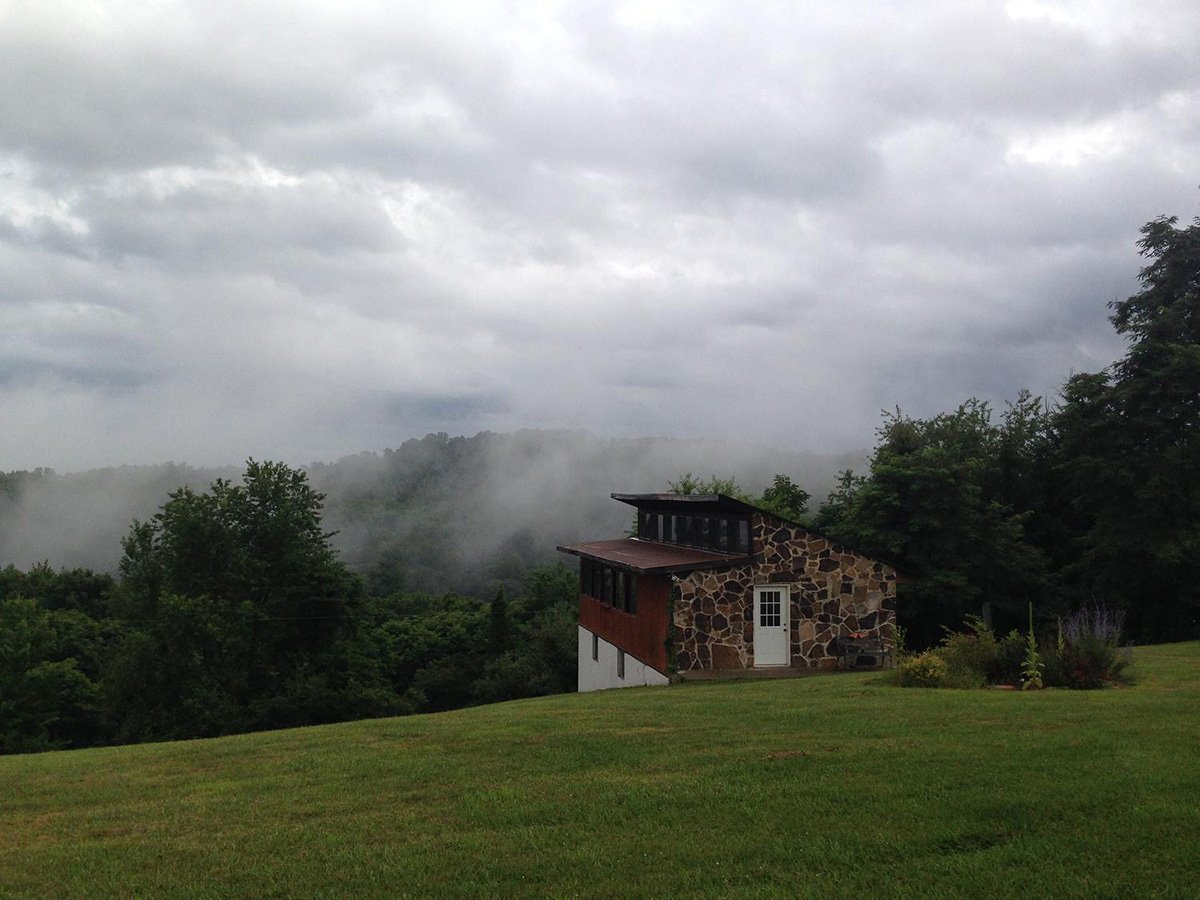 Backstory and Context
The Appalachian Folklife center is a very special, peaceful place in Pipestem WV that welcomes all people to come and celebrate the mountains, creativity, community, and heritage. The Folk Life Center was founded by Don West, a published poet, historian, educator, and activist. His goal was to educate young people about the mountains. Don had a strong progressive and moral voice, he worked throughout his life on projects in civil rights and fair treatment of working people. he wanted people to understand"the restoration of self-respect and human dignity lost as a consequence of the region's colonial relationship with industrial America". In 1967 the Folklife Center was incorporated as part of the Universal Christian Church. for over 50 years the Folk Life Center has hosted countless festivals, ceremonies, art exhibits, and learning sessions for young people to educate themselves on the mountains and the culture of southern West Virginia.

About Don West (1906-1992):

Born as the eldest son of a farmer in Devil's Hollow, near Ellijay in Gilmer County, Donald L. West was a Northern Georgia native who had made a success as one of the foremost southern regional poets of the twentieth century. Although that was not all that he was known for. Don also at times was a preacher, a labor organizer, political radical and progressive educator. he was an outspoken man and stood for the rights of human equality in a generation before the civil rights movement. He took pride in being an independent spirit which had made his forebears nonconformists opposing slavery in the antebellum years. In 1923 West enrolled at the Berry School in Rome which was a school for impoverished children from the north Georgia mountains. His senior year he organized a protest again the racist film Birth of a Nation which was being shown on campus. West was expelled for his part in the protest and left the school without a diploma. Later on, he enrolled at Lincoln Memorial University (LMU) where he met and married Mabel Constance "Connie" Adams. He also was expelled again from this campus as well for leading another protest against campus paternalism. Luckily he was reinstated and graduated in the class of 1929. After graduation he attended Vanderbilt University in Nashville where he pursued a calling to preach, he was influenced by two of his professors who were both staunch proponents of the Social Gospel a religious perspective that meshed with Wests own beliefs. From Vanderbilt, he published his first volume of poetry. In 1942 he became a teacher, and a school superintendent at Luna in Hall County Georgia where he gained a national reputation as a proponent of cooperative, community-based learning. after receiving a Rosenwald Fellowship he left Luna to teach at Oglethorpe University in Atlanta where he taught creative writing and continued his own literacy. In the 1960s West and his wife were both teaching in Baltimore, Maryland. They saved up enough money to invest in the establishment which would later on become the Appalachian Folklife Center in Pipestem West Virginia founded in 1964. Here, West became a mentor for nonsectarian leftists and served as a link between the old and new radicalism and spend the remaining years of his life teaching, writing and educating young people of the mountains. The Folklife Center and his poetry remains as his living legacy for future generations to pass the message of equality, importance of the mountains and heritage. West passed away in Charleston WV on September 29th 1992.

Sources
James J. Lorence, Don West (1906-1992) New Georgia Encyclopedia December 16th 2004 http://www.georgiaencyclopedia.org/articles/arts-culture/don-west-1906-1992

Appalachian South Folklife Center Organization About Us floklifecenter.org 2017 https://www.folklifecenter.org/about-us
Additional Information