Elmwood Farm/Plantation
Introduction
Elmwood Plantation is located on land claimed by one of the Shenandoah's first settlers, Edward Lucas the II in 1732. His son Edward Lucas III, a Revolutionary War soldier, built the Plantation house in 1787. Lucas III reached the rank of second lieutenant during the Revolution by a commission signed by George Washington. Lucas's son, Robert Edwards IV, received his medical certificate from the University of Pennsylvania and inherited the Plantation. Although he was a physician, Robert chose to farm instead of practicing medicine. Robert was called to serve as a physician during the Civil War and allowed Elmwood to be used as an army hospital during the war years. Generations of Lucas's remained at Elmwood until 1948 when it was purchased by Dr. Oscar Stine. The house remains privately owned and is listed on the National Register of Historic Places. Elmwood was also inhabited and farmed by slaves; unfortunately, the records of these slaves individual names have not survived yet their quarters where they lived still stand to provide us some connection to them through the centuries.
Images
Taken in 1937, this photograph shows the excellent condition it has remained in over the century.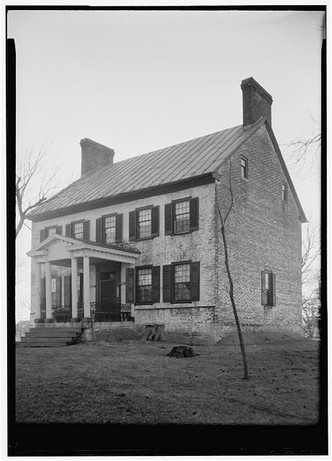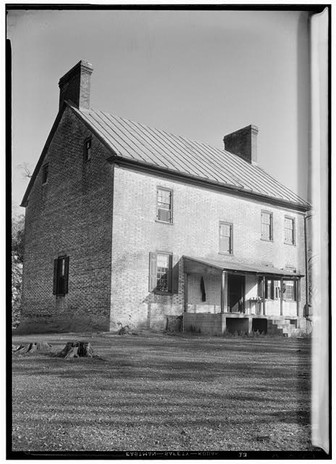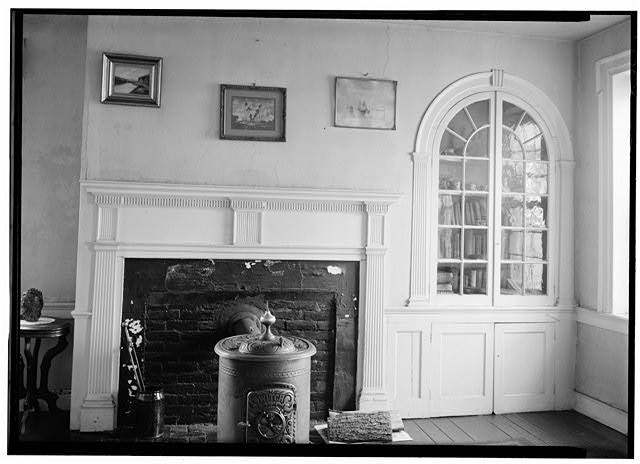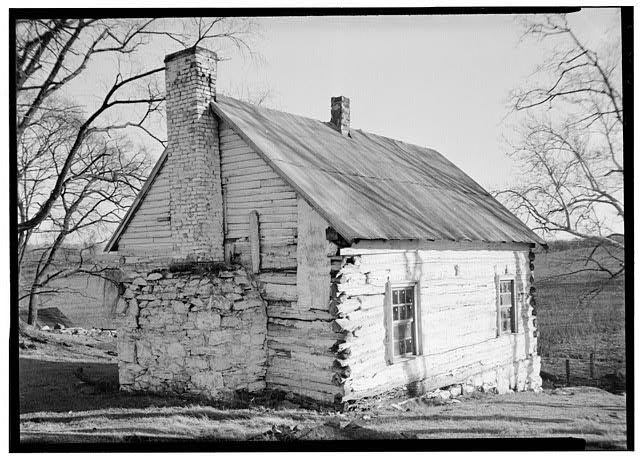 Elmwood remains a beautiful structure and a testament to the importance of historic preservation of Jefferson County's homes.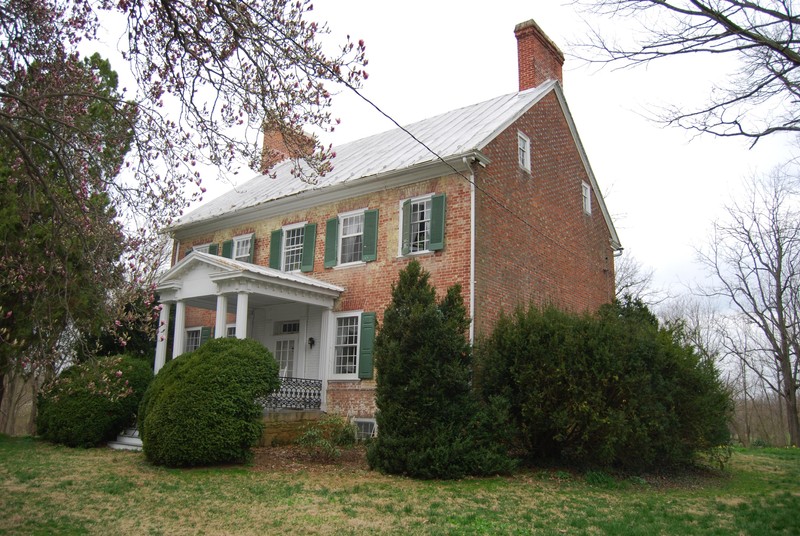 The spring house at Elmwood provided fresh water for the household.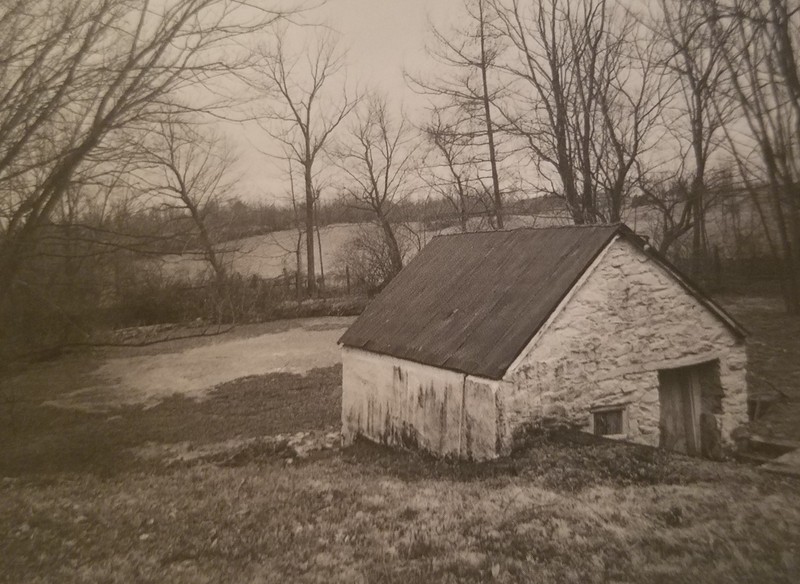 The slave quarters at Elmwood still stands on the land the slaves labored on.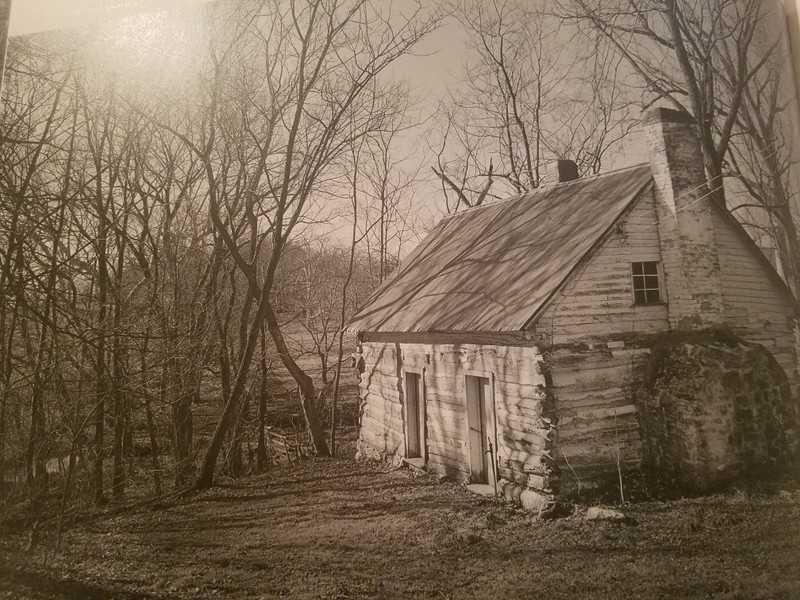 This inside view of the interior of the slave quarters provides a glimpse into the conditions slaves lived in and their history here.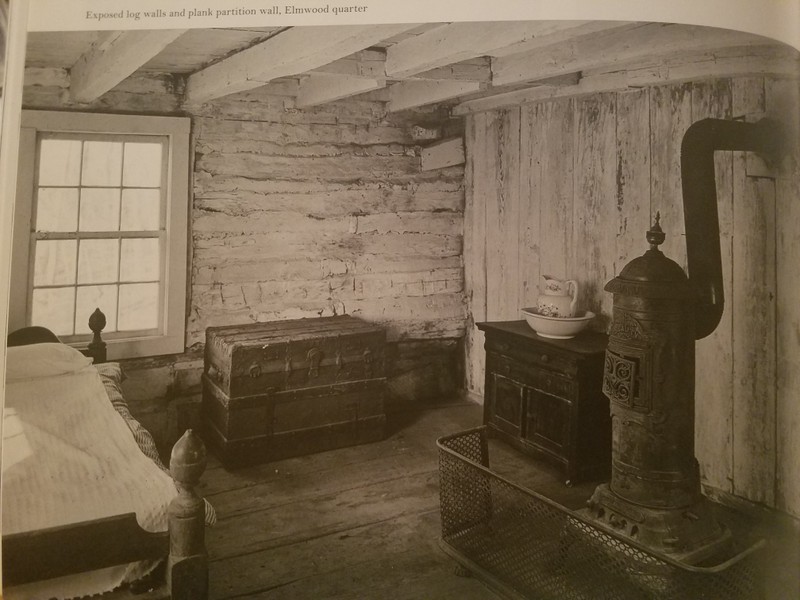 The angled staircase of Elmwood is original and unique.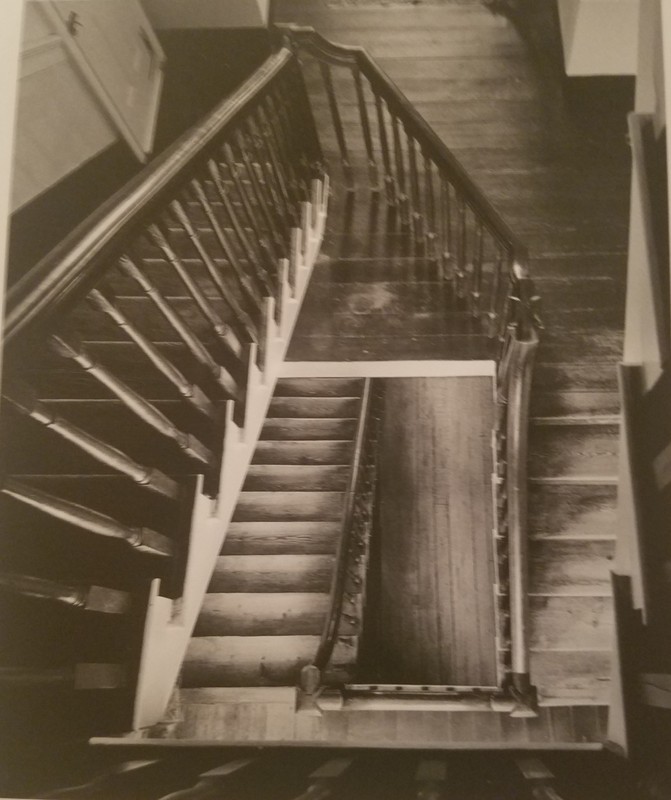 Backstory and Context
  Elmwood Farm/Plantation is a two-story Federal style historic home built in 1797 with an attic, stone foundation, and basement. The land was originally claimed by Edward Lucas II in 1732 while the main house was not built until 1797 by Edward Lucas III. Edward Lucas crossed the mountains from Pennsylvania to take up his residence in the fertile Shenandoah Valley. When the Federal Constitution was adopted, among the first certificates filed in the area was one for Lucas who had exhibited ten hundred and one-quarter pounds of winter-rotted hemp, for which he was entitled to a bonus.  His first wife, Mary Darke, was the aunt of famous Revolutionary War General William  Darke, until her death when he married his second wife, Mary Corn. Edward Lucas had seventeen children; his oldest, Edward, was born in 1738.  
 Edward Lucas III was a Revolutionary War veteran who volunteered at Fort Cumberland shortly after Baddock's defeat where he was wounded at Laurel Hill West Virginia. He and his brothers distinguished themselves by their hand-to-hand conflicts with Native Americans. His brother William Lucas was one of the most intrepid soldiers in the "Indian" campaigns when he took up arms at the age of seventeen to avenge the deaths of several of his brothers who had been massacred during the campaigns against the natives. In 1775, Edward Lucas set out from Shepherdstown on a 600 mile march to join George Washington in Boston thence to New Jersey to reinforce the army where he achieved the rank of second-lieutenant per commission signed by George Washington. All of the Lucas brothers and sons served with notable distinction and are documented for "extreme acts of bravery" against native Americans. The Lucas family spread across the valley and several were elected into Congress for several terms.
  Lucas married Elizabeth Edwards, together they had eleven children, sadly only 6 survived. Their son Robert Edward IV received his medical certificate at the University of Pennsylvania ;however, when he inherited Elmwood he chose farming over medical practice. in 1855, Robert Lucas served as a sheriff to the county. When the Civil War reached the Shenandoah Valley, Robert served as a surgeon while Elmwood was used as an army hospital.
  Elmwood was inhabited by the Lucas family until 1948 when it was bought by Dr. Oscar C. Stine. Sadly the records of slaves who inhabited the grounds have not been uncovered yet. Documentation of slaves who traveled to the plantation in 1840, consist of 12 slaves accompanying their mistresses to help care for their sick relatives; however, more information has not been brought to light. The brick walls of Elmwood still contain many secrets as well as an extraordinary history.   
Sources
 Allen, John C. Jr. Uncommon Vernacular, The Early Houses of Jefferson County, W.V. 1735-1835. West Virginia University Press, 2011.
 McGee, Ted. Elmwood, National Register of Historic Places Nomination Form. Accessed 30 October 2017.
"The Myth of the Happy Plantation". http://civilwarscholars.com/2011/06/sample-post/. Accessed 30 October 2017.
Additional Information