Veterans Wall of Honor
Introduction
On October 1, 2003 the Veterans Council of Northwest Arkansas began the construction of this war memorial. There are 4,167 names of veterans carved into plaques on the circular walls. This monument was dedicated to honor American veterans. It is used to educate the public about the contributions that veterans have made to the United States.
Images
Eighteen historic flags surround the monument. With a description of the flag on the pole.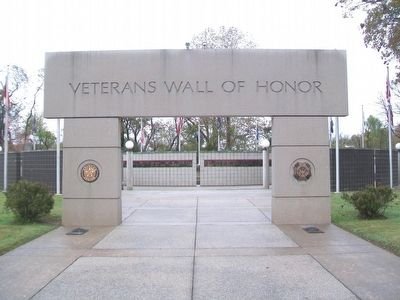 16,112,566 is how many US service-members fought in World War II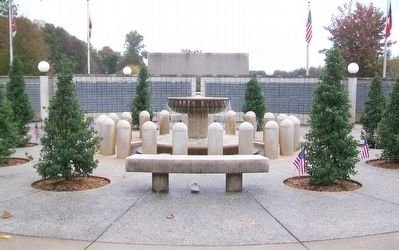 Backstory and Context
The United States has been in Numerous wars since 1776. Every war there is a group of people that run towards the danger. The people serve in the military and many have given up everything to serve their country.This monument has a thirty-six-foot-long timeline showing major battles America has been in since 1776.

There are eighty-four feet of bronze plaques on the walls of the monument. Each of the plaques has a major military event on it and gives a description of the history of this event. There are also eighteen historic flags circling the monument with a description of the meaning on the flagpole. One of these flags has the words "Dont give up this ship." This was the flag flown during the Battle of Lake Erie on September 10th, 1813.

The Veterans of Council of Northwest Arkansas provides guided tours every month. Tours also can be scheduled for a different time by calling the council. The council also host events throughout the year to educate the public and show their respect to all veterans.



Sources
Veterans council of Northwest Arkansas. Veterans Monument. Accessed October 30, 2017. http://veteransmonumentbellavistaar.org.

Fischer, William. Veterans Wall of Honor. Historical Marker Database. February 15, 2016. Accessed October 30, 2017. https://www.hmdb.org/Marker.asp?Marker=92585.


Additional Information