Cottage Grove Armory
Introduction
Built in 1931, the Cottage Grove Armory is the oldest armory in Oregon. The armory was constructed for the Oregon National Guard and for nearly a hundred years, the building was a central part of life in Cottage Grove. In 2009, the National Guard relocated to a larger, more modern facility and plans are underway to restore the original armory, which is listed on the National Register of Historic Places.
Images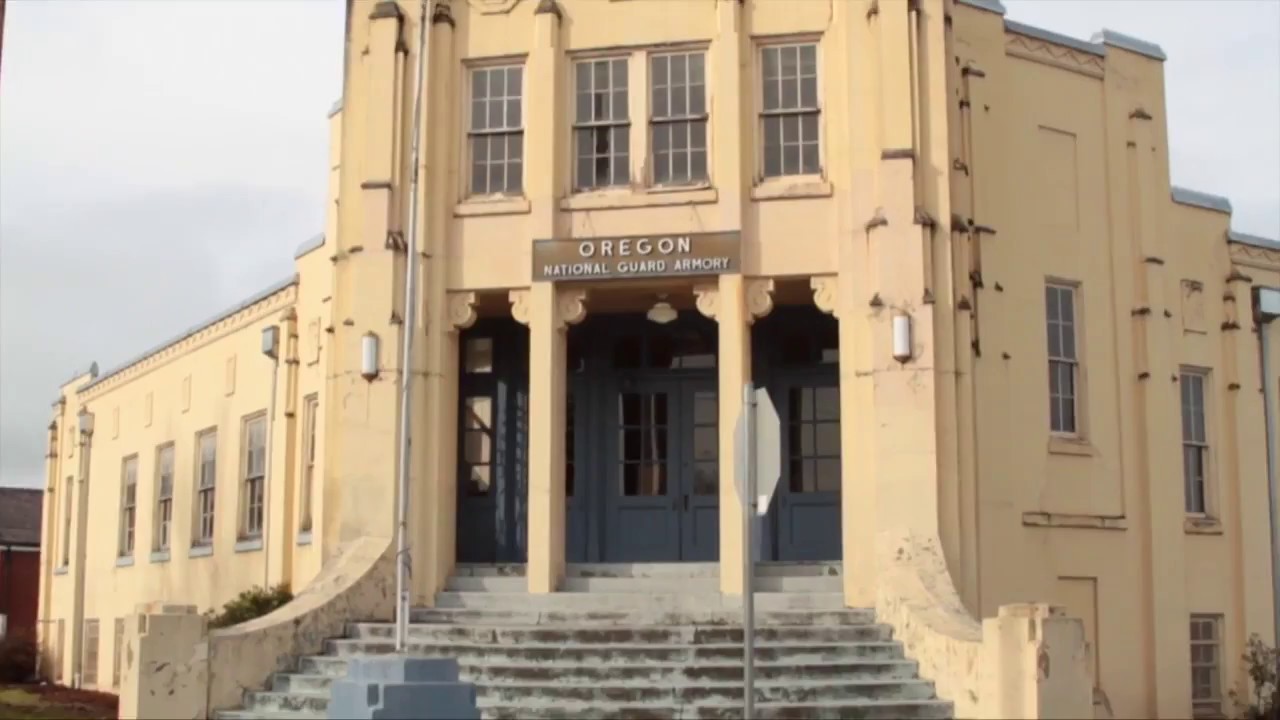 Backstory and Context
The Cottage Grove Armory was built in 1931 as the headquarters for the Oregon National Guard's HHC 2-162 Company. The armory is the second-oldest armory in Oregon. In addition to serving as a National Guard headquarters, the armory has also played an outsized role in the life of downtown Cottage Grove by hosting concerts, beauty pageants, and Memorial Day presentations.
In 2009, the National Guard moved out of the armory and into a new state-of-the-art facility. The old armory was simply no longer large enough to house modern military equipment and was in a declining state. Following the National Guard's relocation, the city of Cottage Grove bought the building and has plans to refurbish it and use it as a multi-purpose community center.
Sources
Cottage Grove Armory. City of Cottage Grove Oregon. Accessed October 27, 2017. http://www.cottagegrove.org/community/page/armory.