Redstone Castle (Osgood Castle)
Introduction
Redstone Castle, also known as the Osgood Castle, was built for the industrialist John Cleveland Osgood and completed in 1903. Osgood came to the area in 1882 and by 1887 he formed Colorado Fuel Company. He built a mining town called Redstone for his employees and had the grand forty-two room mansion built for himself. The home is listed on the National Register of Historic Places.
Images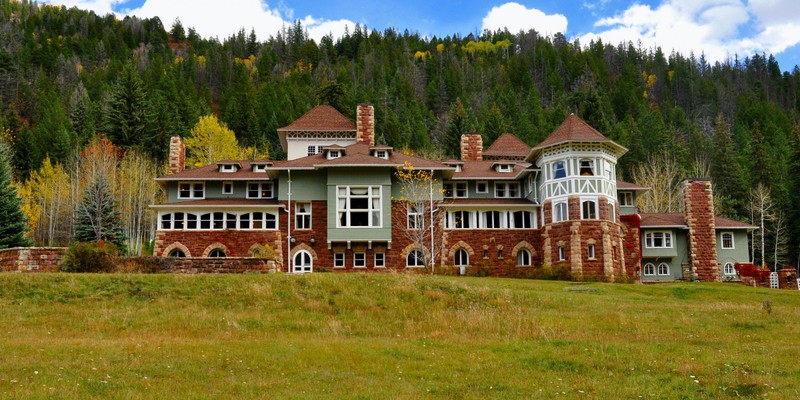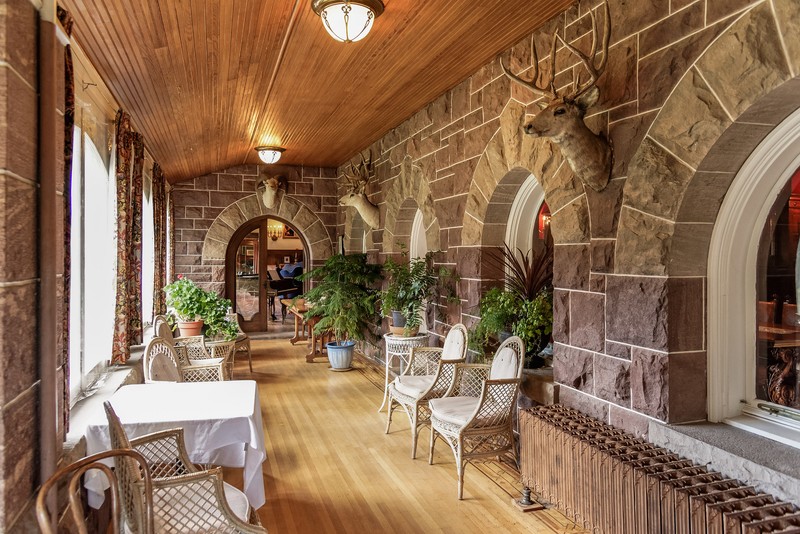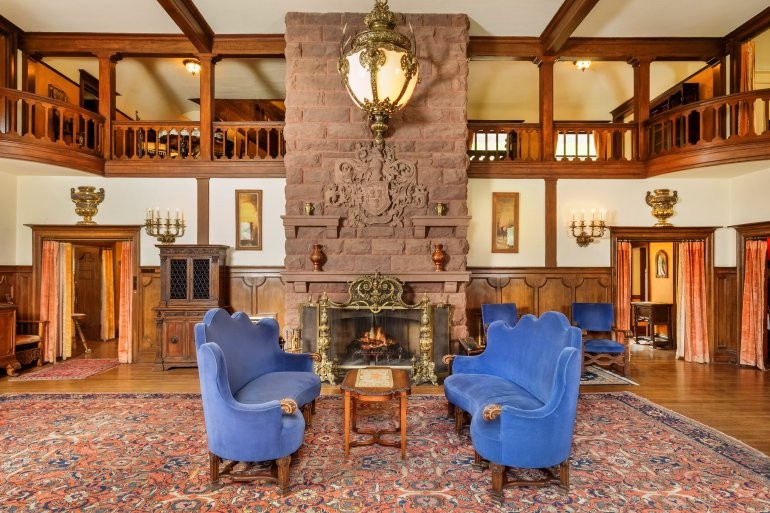 Backstory and Context
A native of Brooklyn, New York, John Cleveland Osgood first came to Colorado in 1882 to prospect for coal on behalf of the Chicago, Burlington, and Quincy Railroad. Within a few years, Osgood was a prosperous coal miner and the founder of Colorado Fuel Company, which later became Colorado Fuel and Iron Company.
Like many other industrialists, Osgood planned a company town to house his miners. Osgood named the town Redstone, which consisted of 84 cottages and a dormitory for his unmarried miners. The housing was simple, but an improvement over the typical mining shacks.
For himself, Osgood had the New York architectural firm of Baol & Harnois design a massive, forty-two room home which was completed in 1903. The Tudor Revival home is estimated to have cost $2.5 million to build. It sits on 150 acres and includes 21 bedrooms and 14 bathrooms. It also features chandeliers designed by Louis Comfort Tiffany.
Eventually, Osgood's fortunes declined and he began to spend less time in the home. Following his death, his widow attempted to convert the property into a resort, but because of the Great Depression, she was unsuccessful. In later years, however, subsequent owners were able to operate the home as a resort.
Over the years, Redstone Castle hosted numerous celebrities and political figures, including Theodore Roosevelt, John D. Rockefeller, and J. P. Morgan. In the 1970s, Jimmy Buffett's wedding was held in the house wile the Eagles performed on the lawn. The home is listed on the National Register of Historic Places.
Sources
Harvey, Nelson. Historic Mansion Offers a Look at the Roots of Redstone. The Aspen Times. December 30, 2012. Accessed October 25, 2017. http://www.aspentimes.com/news/historic-mansion-offers-a-look-at-the-roots-of-redstone/.

Redstone Castle. Colorado Preservation, Inc.. Accessed October 25, 2017. http://coloradopreservation.org/programs/endangered-places/endangered-places-archives/redstone-castle/.


Additional Information