Collins Block and the Caribou Club
Introduction
Built between 1891 and 1893, the Collins Block building was the last major commercial structure built in Aspen before the collapse of the silver mining industry. For years the building housed Aspen Lumber and Supply. At present, the building is most well-known for the exclusive Caribou Club, which is located in the basement.
Images
The Collins Block building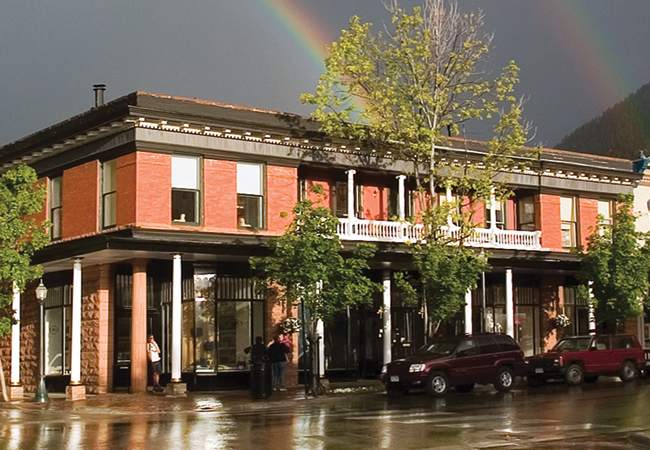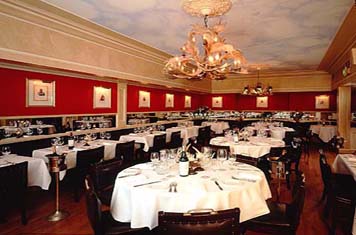 Backstory and Context
The Collins Block building has a relatively unassuming edifice that belies its storied recent past. The building was constructed between 1891 and 1893, the last major commercial building built in the city just before its silver mining boom town days came to an end. There wouldn't be another comparable structure built in Aspen until after World War II, when the city reinvented itself as a ski resort.

Long before Aspen became a playground for the rich and famous, it was a relatively typical silver mining town. Like many others, it boomed quickly in the late 1800s and then entered several decades known as "the quiet years." Aspen may not have had the bust that other boom towns experienced, but it was certainly no longer the prosperous silver town that it once was.

After World War II, Aspen once again boomed, this time as a ski resort. With the influx of tourists and the money that came with them, there was a new interest in Aspen's historic buildings. In 1988, Harley Baldwin bought the Collins Block Building. To the shock of many locals, Baldwin began digging underneath the building with plans to open a private club in its newly-created basement.

The club became the Caribou Club, one of the city's truly legendary nightspots. The club has hosted countless Hollywood celebrities as well as sports figures, politicians, and writers.

The Collins Block Building is listed on the National Register of Historic Places.
Sources
Platts, Barbara. All That Glitters. Modern Luxury. February 23, 2015. Accessed October 28, 2017. https://modernluxury.com/aspen/story/all-glitters.