El Cortez Hotel
Introduction
The El Cortez Hotel was built in 1931 to capitalize on Reno's burgeoning divorce trade. It was the work of real estate investor Abe Zetooney in anticipation of a growing number of visitors to the city when the divorce law was changed so that the residency requirement was reduced from three months to six weeks. The hotel is one of only three remaining significant Art Deco buildings in Reno.
Images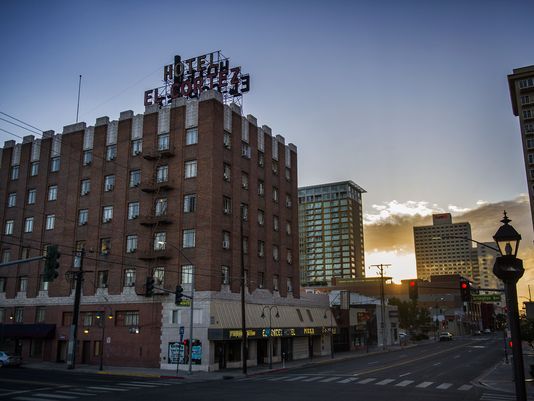 Detail of the hotel's entrance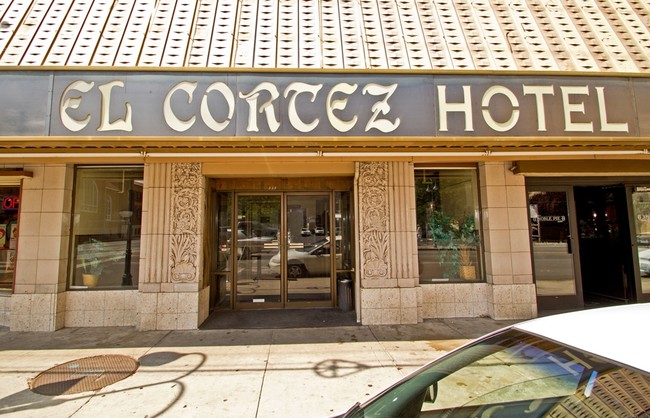 Backstory and Context
In 1930, the Nevada legislature considered shortening the divorce law's residency requirement from three months to six weeks in order to further stimulate its already lucrative divorce trade. Opportunistic businessmen knew that if the law were changed, the number of visitors to the city would increase and recognized that there was a profit to be made. One such businessman, Abe Zetooney, a Syrian immigrant, commissioned the construction of the El Cortez Hotel to accommodate the influx of travelers. The hotel was completed just in time for the new law to go into effect.

The hotel was built by the well-known Reno father and son architects, George Ferris and Lehman "Monk" Ferris. The six-story Art Deco construction was, at the time, the tallest building in the city. The hotel's interior was elegantly appointed and featured the Orchid Room and a restaurant called the Tracedero Room. The hotel offered a radio in each room, a modern luxury at the time. The El Cortez was an upscale hotel, charging $6 per night, nearly three times the rate of most other hotels.

The El Cortez proved to be popular enough that several additions were made in the first few years it was open. It remained a popular destination through most of the mid-twentieth century, but by the 1960s, its heyday was long past. The hotel closed in 1972. Today, the property is a residency hotel with a number of retail establishments on the ground floor. The building was added to the National Register of Historic Places in 1984.
Sources
Harmon, Mella. El Cortez Hotel. Reno Historical. Accessed October 22, 2017. http://renohistorical.org/items/show/5.