Limestone College
Introduction
A private four-year, coeducational liberal arts college located in the town of Gaffney, South Carolina.
Images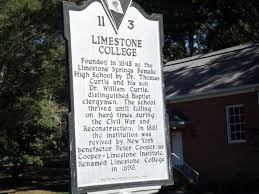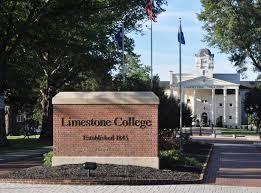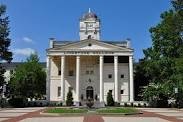 Backstory and Context
This institution was established in 1845 as the first women's college in the state of South Carolina, and was one of the first in the United States.
Founders Dr. Thomas Curtis and son William Curtis were distinguished scholars from England who strived to provide exceptional educational opportunities to young women never given the opportunity in the past to fulfill their advancement in education.
Limestone Springs, was originally constructed in the 1830s as a resort hotel. The village of Limestone Springs is located in modern day Gaffney, S.C. Families from the Midlands and Lowcountry were attracted to the area due to the mineral water springs, that supposedly housed medicinal value of the spring water. On November 6, 1845, Sixty-seven young women began their classes at Limestone for the first time, and in 1898, the institution became Limestone College.
Limestone was primarily an all girls college. Male students who commuted, were allowed on campus in the early 20th century, however male resident halls were not build until the late 1960s when Limestone officially became a coeducational, liberal arts college. With desegregation occurring throughout the nation, African American students were admitted to the college during this time. Historically, Limestone was known for having and accepting a diverse population of students.
Ten educational buildings located on the campus are included on the National Register of Historic Places. These historic buildings offer an insight into Limestone's past, while advancing technology has aided Limestone to become a liberal arts college with a modern view of the future.
Walt Griffin became president of Limestone College in 1992, when the institution was suffering from low enrollment. Financial deficits, and deteriorating buildings nearly brought this institution to its knees. However, during the 24 years of Dr. Griffins presidency, Limestone not only recovered from the financial burdens of the 1980s, but flourished, and began to experience an era of growth, stability, and renewal.
The Day Program enrollment and the Extended Campus enrollment, aided by the establishment of the Virtual Campus Internet Program in 1996, created unique advancements for students which tripled their original enrollment numbers. Limestone is one of the largest private colleges in South Carolina today.
This educational institution enrolls more than 1,000 day students and approximately 2,500 Extended Campus students at one of their eight sites in South Carolina, as well as online enrollment. Limestone's current enrollment houses more than 3,500 students.
Limestone College is nationally accredited by the Commission on Colleges of the Southern Association of Colleges and Schools. Associate, bachelors, and masters degrees are available to anyone looking to continue or further their education.

Sources
1. http://www.limestone.edu/about/history
2. "The History of Limestone College." The History of Limestone College | Limestone College - Extended Campus Blog, ecblog.limestone.edu/history-limestone-college.
3. www.usnews.com/best-colleges/limestone-college-3436.