Westglow Resort and Spa
Introduction
Originally the summer home of renowned landscape painter, Elliot Daingerfield, this historical home is situated on 20 acres of land between Grandfather Mountain and the Blue Ridge Mountains in Blowing Rock, North Carolina. Constructed in 1917, this historic home remained in the Daingerfield family until 1978 when a woman named Glynda Valentine purchased the estate as a private residence. The estate was later turned into a retreat for wellness and relaxation and became what is now Westglow Resort and Spa. In 2006, members of Westglow acquired the estate and initiated restoration and renovation to make it the place it is today.
Images
View of the front of the house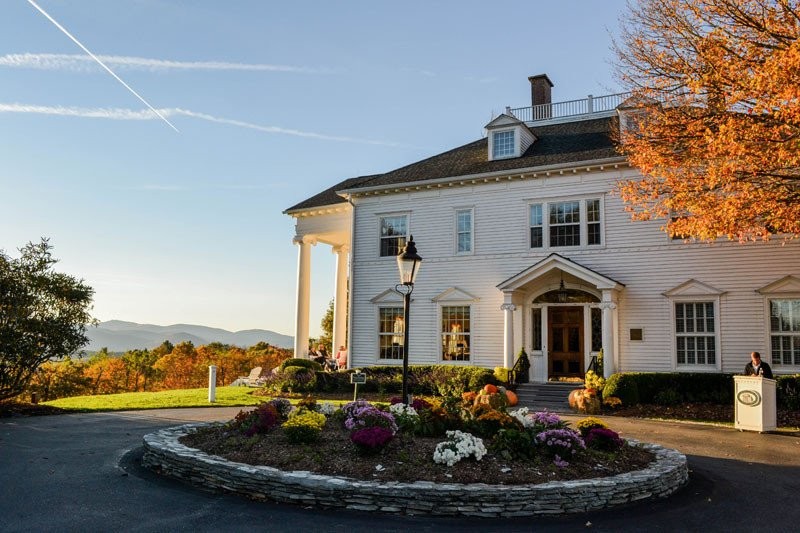 View from the back porch overlooking the mountains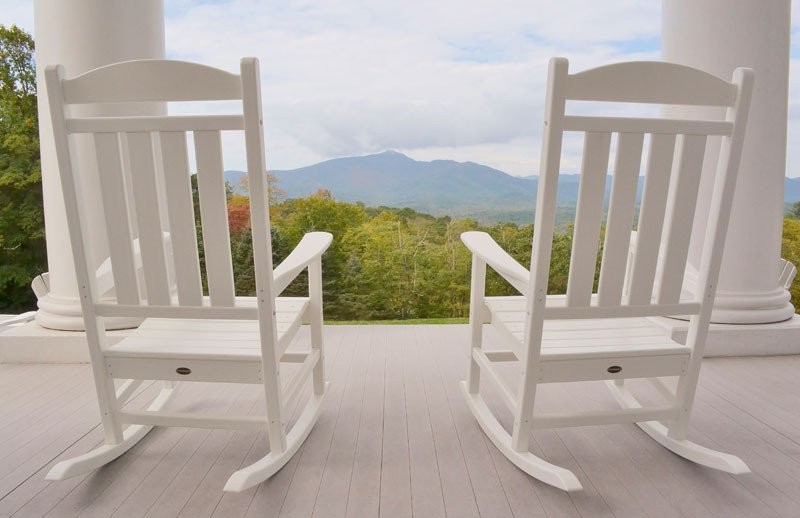 Gazebo facing the mountains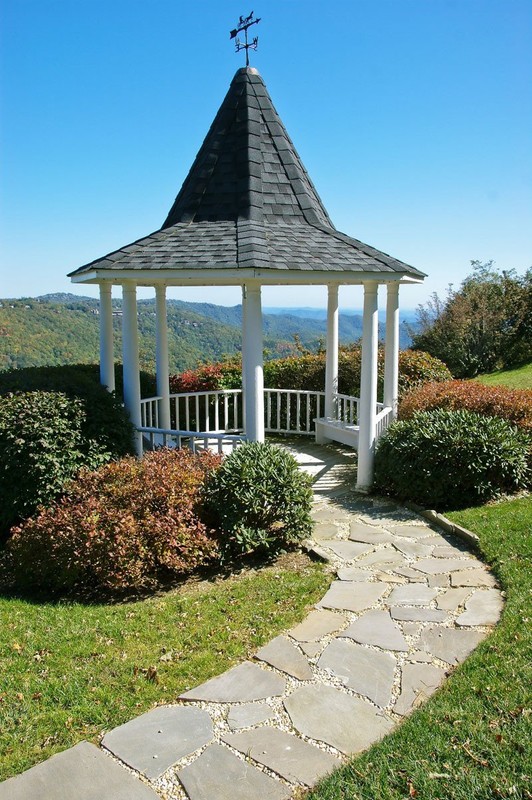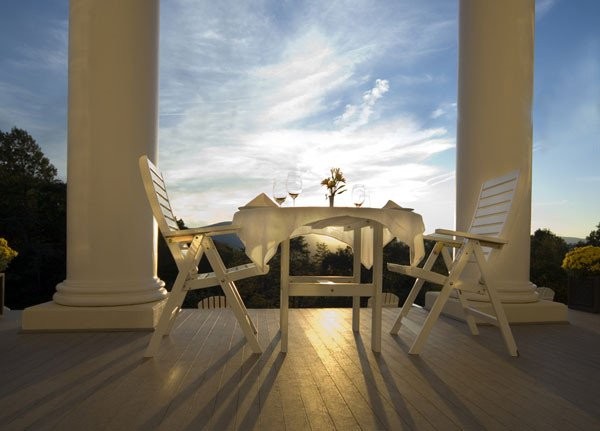 Tennis court on the estate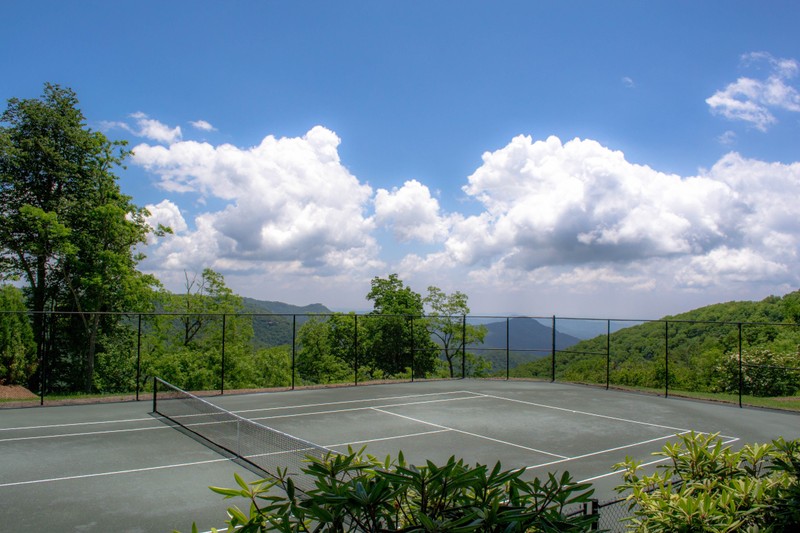 Backstory and Context
Elliot Daingerfield was born on March 26, 1859 in Harper's Ferry, West Virginia, to Captain John Elliot Daingerfield and Matilda Wickham DeBrau Daingerfield. He was educated at private schools in Fayetteville, North Carolina where he grew up, once his family officially moved there in 1861. Daingerfield's love for art began at an early age starting with watercolors when he learned the basics of drawing and painting from a sign painter in Fayetteville and was eventually able to learn more from a local china painter.

Walter Satterlee, American Figure and genre painter, gave Daingerfield the opportunity to work under him as an apprentice and "studio boy" in New York, leading him to take over as lead teacher of his still life class. At the young age of 25 years old, Elliot Daingerfield was already an established painter, having learned from the experienced and famous George Inness. Daingerfield, along with his wife, traveled to Blowing Rock, North Carolina to recuperate from diphtheria, a bacterial infection he was struggling with at the time. This trip was the beginning of his long-term love and devotion to Blowing Rock and the North Carolina Mountains.

In 1917, Daingerfield built the property that is known as Westglow, giving it its name based on the view of Grandfather Mountain from the estate. Daingerfield used his own backyard as one of his many landscapes, although some of his most recognizable works came from painting landscapes of the Grand Canyon, where he frequently traveled throughout the year. A variety of his artistic works are in multiple museums across the United States such as the Metropolitan Museum in NYC, the National Gallery in DC, the Morris Museum in Augusta, Georgia, the Mint Museum, and many others.

The Westglow estate remained in the Daingerfield family even after his passing in 1932. In 1978, Glynda Valentine purchased the estate as a private residence. Roughly a decade later, Glynda decided to turn the estate into a wellness and relaxation retreat, naming it Westglow Resort and Spa. Around 2005, Bonnie and Jamie Schaefer bought Westglow and spent a year renovating and restoring it to its original state. The restored mansion has several of Daingerfield's original paintings hanging in prominent places. Many of his books are on the shelves, and multiple antiques are throughout the house. To this day Bonnie and Jamie work hard to preserve the history within the home.



Sources
"Westglow Resort and Spa." Westglow Resort & Spa, www.westglowresortandspa.com/.
"Elliott Daingerfield (1859 – 1932)." Hickory Museum of Art, 11 Apr. 2016, hickoryart.org/new-blog/2016/4/11/elliott-daingerfield-1859-1932.


"Elliott Daingerfield Artwork, Biography and More at Gallery C." Gallery C, galleryc.net/artists/elliott-daingerfield/#.WeZl3hNSyCQ.
"Daingerfield, Elliott." Daingerfield, Elliott | NCpedia, www.ncpedia.org/biography/daingerfield-elliott.
"Elliott Daingerfield." The Johnson Collection, LLC (Spartanburg, SC), thejohnsoncollection.org/elliott-daingerfield/.


"A Quiet History of West Glow Spa." Capital At Play, 31 Aug. 2016, www.capitalatplay.com/west-glow-spa/.
Additional Information