Sugg House
Introduction
William Sugg was an enslaved man who arrived in California with his owner in 1850. In 1854, recognizing that slavery had been illegal in California since the time of their arrival, Sugg's owner agreed to recognize his freedom. Although Mr. Sugg worked a variety of jobs and became skilled at repairing and refurbishing leather harnesses. Sugg purchased this plot of land in 1857 starting building his home, now known as The Sugg House. The house was placed on the National Register of Historic Places in 1984.
Images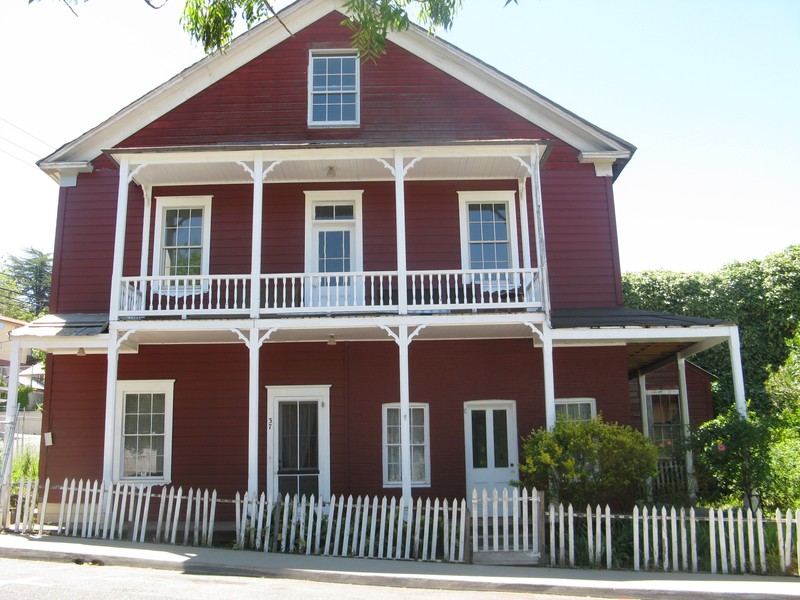 Backstory and Context
Mary Snelling Sugg traveled to California with her family in 1851. William and Mary eventually had 11 children. William started building his house in 1857. The walls were 18 inches thick with a wood frame kitchen. The roof was made from cut-up 5-gallon tin cans nailed to the rafters. The original house was three rooms. As his family continued to grow Mr. Sugg added additional rooms using wood. A kitchen and a second floor, as well as an attic, were added. The additions were completed in 1880. The Sugg family lived in the house for over 125 years. The last family member to occupy the house was William Sugg's grandson, Vernon Sugg McDonald. The rooms were rented out as overflow from the city hotel. In 1921 laws changed requiring publicly rented rooms had hot and cold running water.
Sources
Sugg House, https://sonoraca.net/ip/displayentityip.php?entitycode=sugghouse. Accessed 10 Oct. 2017.
"National Register of Historic Places in Tuolumne County." NoeHill Travels in California, https://noehill.com/tuolumne/nat1984001210.asp. Accessed 10 Oct. 2017.
Additional Information