Charles Duncombe Historic Marker (Sacramento City Cemetery)
Introduction
Dr. Charles Duncombe was the first physician known to have come to Sacramento, arriving in 1843, just four years after the arrival of John Sutter. Born in Connecticut, Duncombe moved to Canada, where he distinguished himself as a physician and was involved in a rebellion which forced him to flee the country. Duncombe began practicing medicine in Sacramento in 1851 and eventually served in the state legislature.
Images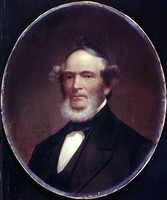 The grave of Charles Duncombe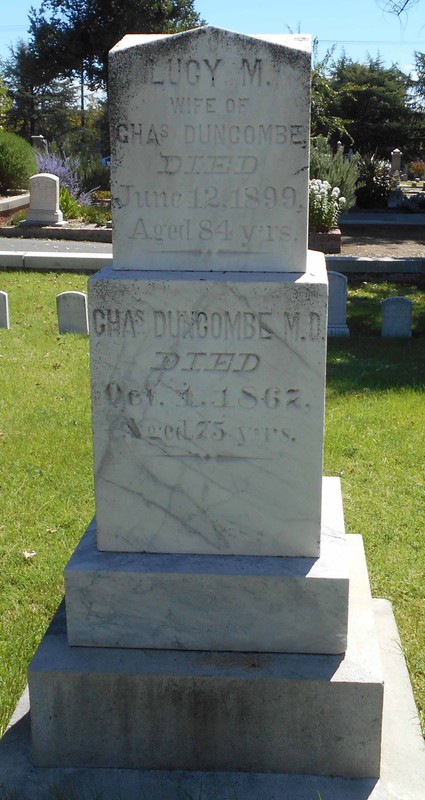 Backstory and Context
Though little-known now, Charles Duncombe was one of a few people who could rightly claim to be a legend in his own time. Born in Connecticut, Duncombe moved to Canada in 1819. There, he served as a member of Parliament and was a founder of Ontario's first medical school, the Talbot Dyspensary at St. Thomas. In 1837, Duncombe and the hospital's co-founder, Mr. Rolf, were among the leaders of the William Lyon McKenzie Rebellion.
When the rebellion failed, Duncombe and the other rebels were wanted for treason and went on the run. During his time as a wanted man, Duncombe had numerous daring escapes in which he narrowly avoided capture. In one instance, he hid in between a man and his wife in their bed as their home was searched. In another, he disguised himself as an elderly woman, and had militia guards escort him across a frozen river to safety. Upon reaching the other side, he yelled to the soldiers that they had unwittingly piloted Duncombe across the river.
Eventually Duncombe made his way to the United States, arriving in Sacramento in 1843, just four years after John Sutter's arrival in the area, although he apparently did not practice medicine until 1851. He was elected to the state legislature in 1858, but was refused his seat because he was not a citizen. In 1862, after becoming a naturalized citizen, he was again elected to the legislature.
Sources
Cross, Michael. Charles Duncombe. Dictionary of Canadian Biography. Accessed October 13, 2017. http://www.biographi.ca/en/bio/duncombe_charles_9E.html.