Cape Henry Lighthouse
Introduction
Located near the 'First Landing' site of the Jamestown settlers, the Cape Henry Lighthouse has stood over Chesapeake Bay since its completion in 1792. One of the oldest surviving lighthouses in the United States, it was in active use for almost a century before a new cast iron lighthouse was built nearby. The first act of the United States Federal Government was the commission and construction of the Cape Henry Lighthouse. After being badly damaged in the Civil War and Hurricane Barbara, the Lighthouse was acquired by Preservation Virginia. Today visitors can climb to the top of the Lighthouse to enjoy the view of the bay.
Images
The original lighthouse (right) was built in 1792. The second lighthouse (left) was completed in 1881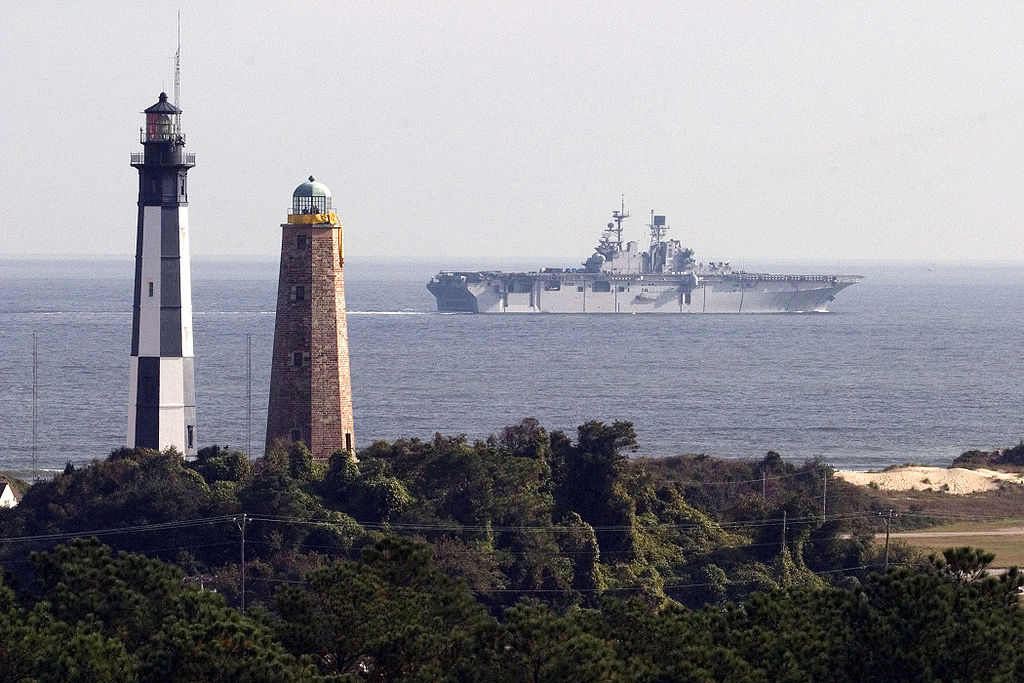 The newer lighthouse was built in 1881 and is still an aid to navigation today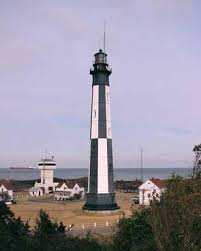 Backstory and Context
The building of the Cape Henry Lighthouse, authorized by George Washington and overseen by Alexander Hamilton, was one of the first acts of the Federal Government. The lighthouse has an octagonal sandstone construction designed by New York architect John McComb. The sandstone came from the same source of that used to build the White House.
The lighthouse was damaged by Confederate forces during the American Civil War and later damaged by hurricane Barbara in 1953. In both instances it was restored soon after. Acquired in 1930 by Preservation Virginia a brick lining and iron stairway were added to the lighthouse interior.
Today visitors can climb to the top of the Cape Henry Lighthouse to enjoy a view of the Chesapeake Bay and Atlantic Ocean. A guided tour of the area is also available along with shopping in the museum store.
Sources
http://preservationVirginia.org/visit/historic-properties/cape-henry-lighthouse http://www.Virginia.org/Listings/HistoricSites/CapeHenryLighthouses/ http://en.wikipedia.org/wiki/Cape_Henry_Light
Additional Information