Smith's Fort Plantation
Introduction
Smith's Fort Plantation, also known as the Rolfe House or Warren House, is nestled on the south side of the James River. It is located on the site of Captain John Smith's planned "New Fort," on the land given by Chief Powhatan as a dowry for his daughter Pocahontas upon her marriage to John Rolfe. The 18th century manor house, built by Jacob Faulcon, retains much of its original woodwork and provides examples of early American and English period furnishings from the late 16th through the early 18th centuries. It was restored by John D. Rockefeller Foundation before being acquired by Preservation Virginia.
Images
1609 Fort Site, source unknown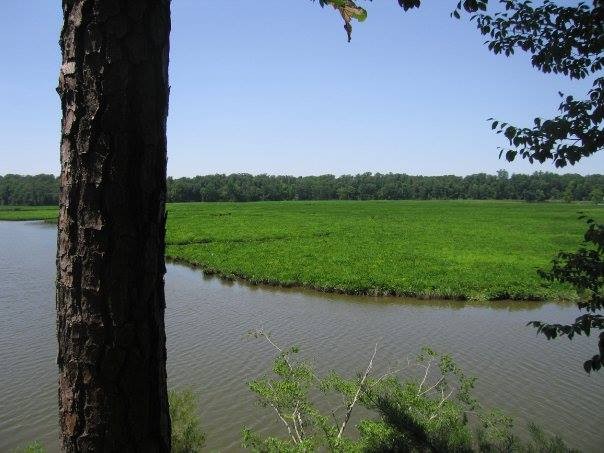 Smith's Fort Plantation House by NatWebb on Wikimedia Commons (CC BY-SA 3.0)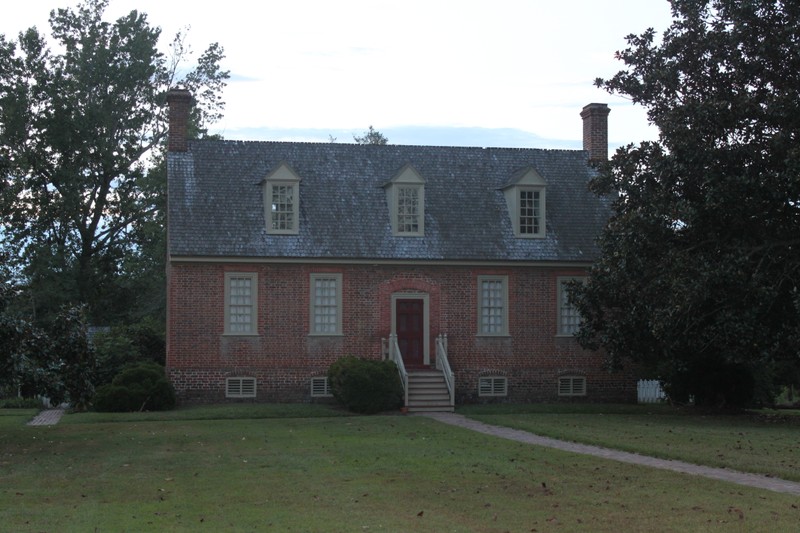 Backstory and Context
The name "Smith's Fort Plantation" comes from the fact that John Smith began construction of a second fort on this site in 1608. Smith's Fort offered a strategic location for a retreat fort away from the original settlement, but construction was abandoned early due to starving conditions at the first fort and conflicts with the local Native American tribe.
Thomas Warren purchased the land from Thomas Rolfe, and he built the first house there around 1652. After his death in 1669, his son William inherited the property. Jacob Faulcon built the current house on the site around 1761. It is a one-and-a-half story Flemish bond brick house in the Tidewater Plantation style. Much of the original pine woodwork is intact.
The Williamsburg Holding Company, established by Nelson A. Rockefeller, Jr., acquired Smith's Fort Plantation in 1929. Preservation Virginia then acquired the property from the John D. Rockefeller Foundation in 1933. It had fallen into disrepair, so A. Edwin Kendrew and SIngleton P. Moorehead conducted a restoration. Arthur A. Shurcliff also performed an archaeological dig at the site. The house boasts a fine collection of colonial English and early American furnishings. The original 1609 fort site is just a short walk or drive away from the plantation. Today, visitors can see the site of the proposed retreat fort, the manor house, and its grounds restored by the Garden Club of Virginia. 
Sources
Historic American Buildings Survey. Rolfe House, Library of Congress. November 2nd 1940. Accessed March 14th 2020. https://www.loc.gov/pictures/collection/hh/item/va0963/.
MacDougal, Bruce. Warren House, National Register of Historic Places Nomination Form. September 11th 1973. Accessed March 14th 2020. https://www.dhr.virginia.gov/wp-content/uploads/2018/04/090-0022_Smiths_Fort_Plantation_1973_Final_nomination.pdf.
Preservation Virginia. Smith's Fort, Preservation Virginia: Historic Sites. 2020. Accessed March 14th 2020. https://preservationvirginia.org/historic-sites/smiths-fort-plantation/.
Image Sources
https://commons.wikimedia.org/wiki/File:Smith%27s_Fort_Plantation_house.JPG