Platt Plow Works (former), 201 East Fifth Street (later Lanpher Auto Works)
Introduction
C. D. Platt Plow Works was established in 1873 to manufacture plows with equipment brought to Carthage from another plow manufacturer in Des Monies, Iowa, and by 1880, about 200 plows were made a month. However C. D. Platt's son Cornelius B. Platt, business man and Blacksmith, teamed up with J. P. Leggett, a mold specialist, and began production of bed springs. It is from this location at 5th and Grant Streets that Leggett-Platt Combination Spring Bed factory started in 1883. The manufacturer soon out grew this facility and by 1892 moved to a new factory located on Second Street between Maple and Lyon. Production continued there until the mid-1920s when the plant was moved to Central Avenue. Today's Leggett & Platt, Inc., "produces a diverse array of products that can be found in most homes, vehicles, and offices" (1). It is "made up of seventeen business units, has 21,00 employee-partners, and 130 facilities in nineteen countries" (2).
Images
C. D. Platt Plow Works, c. 1880-85.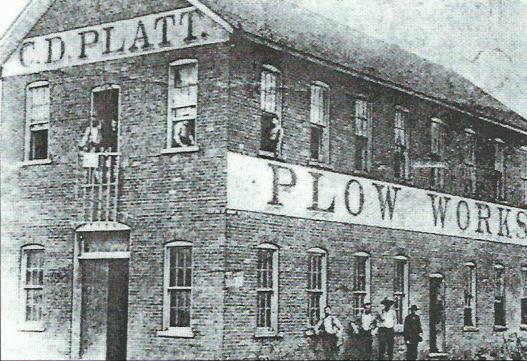 Lanpher Brothers Carriage Works, 1908.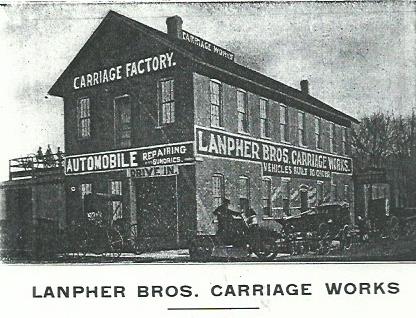 1901 catalog page from Leggett & Platt booklet.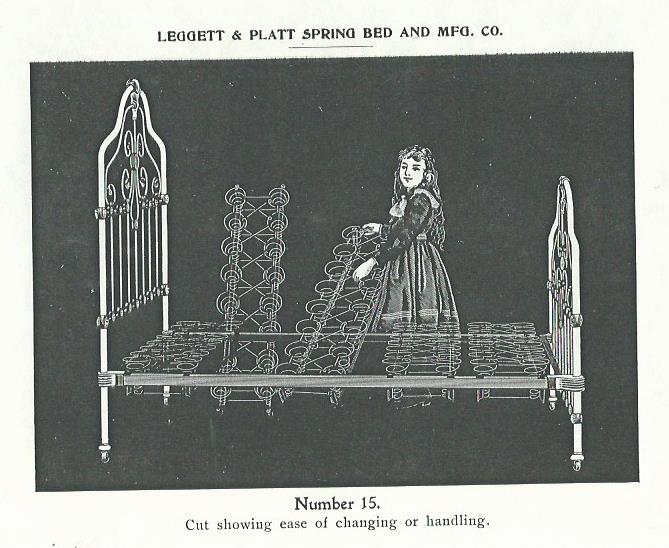 Circa 1910 catalog page from Lanpher booklet. Price for this light truck was $550.00.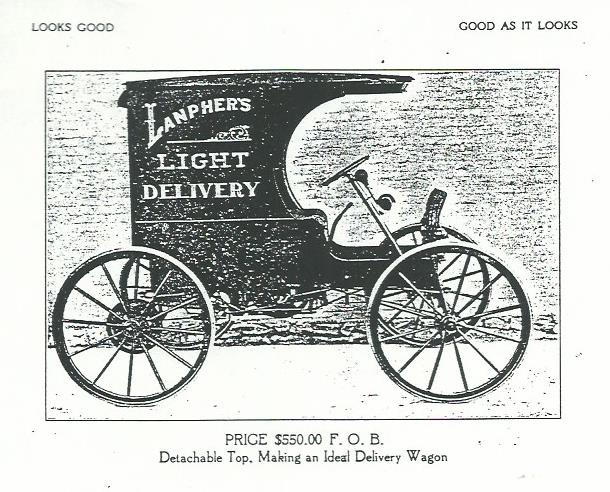 1915 Sanborn Map showing Lanpher Carriage and Auto Company. Note Carthage Garage to south of Lanpher building.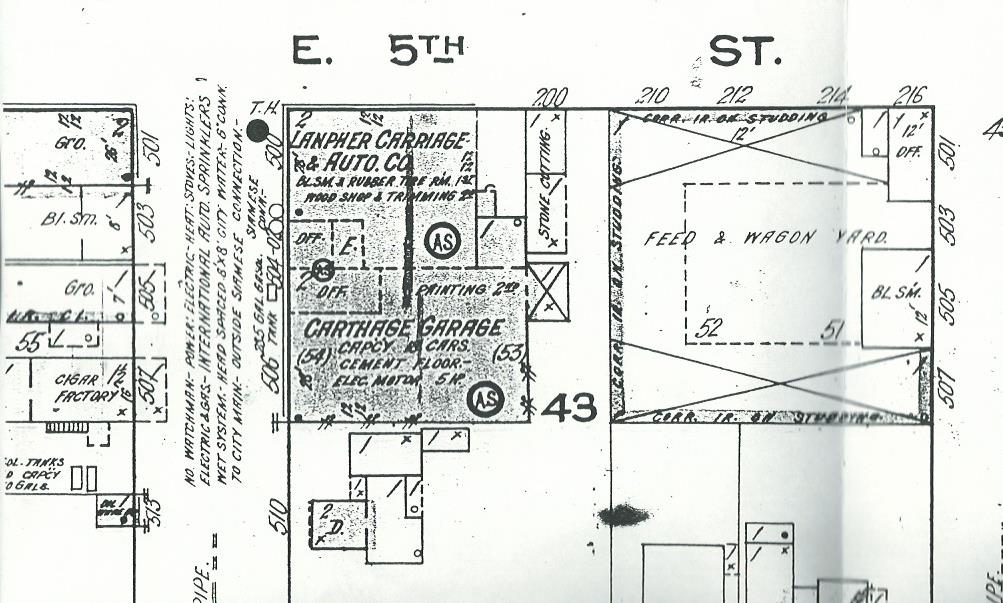 Leggett and Platt display at Powers Museum for 175th Anniversary of Carthage 2017 Exhibit.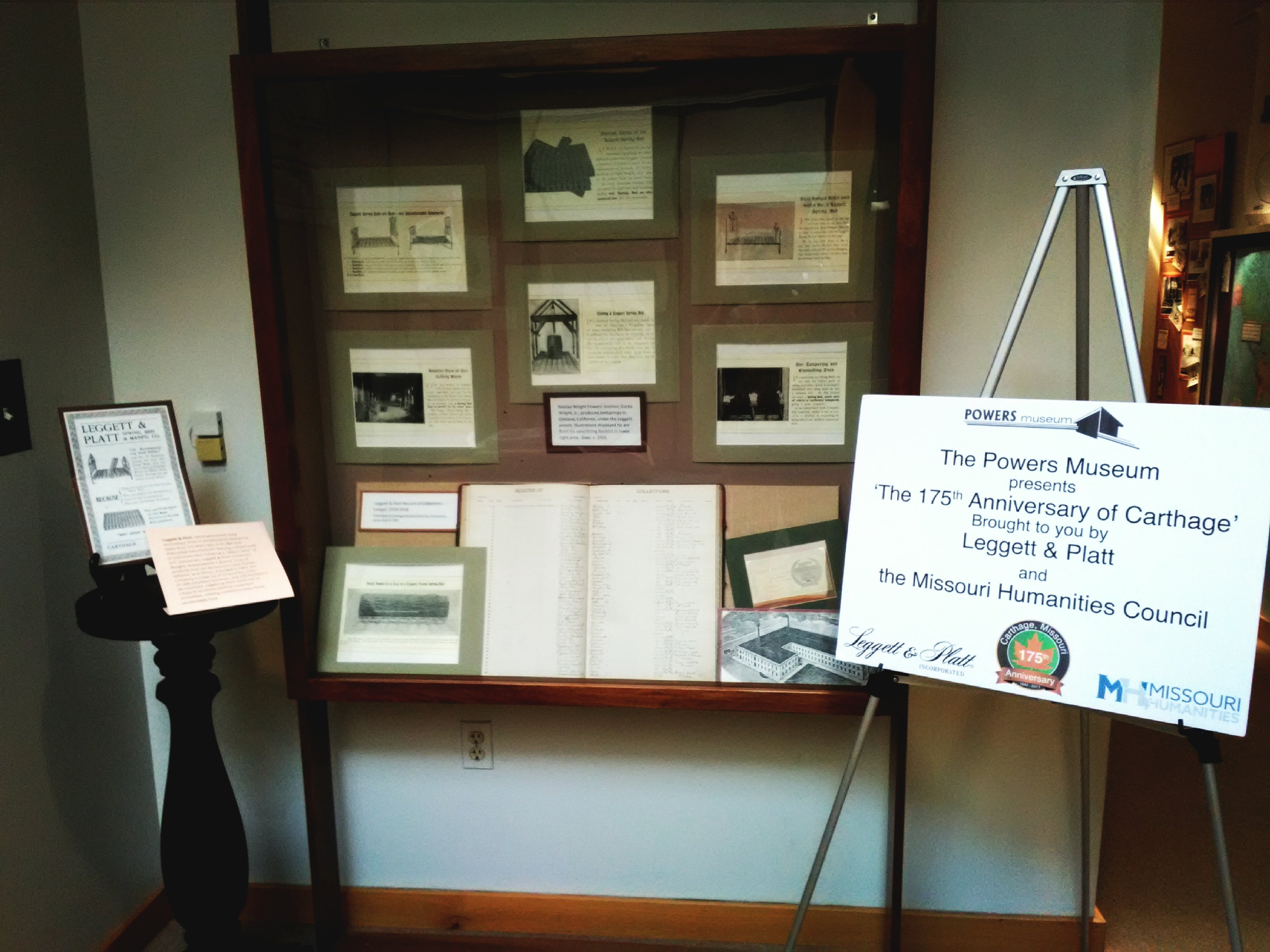 Record of Collections Ledger for Leggett and Platt, 1914 - 1918 on display as part of the 175th Anniversary of Carthage 2017 Exhibit.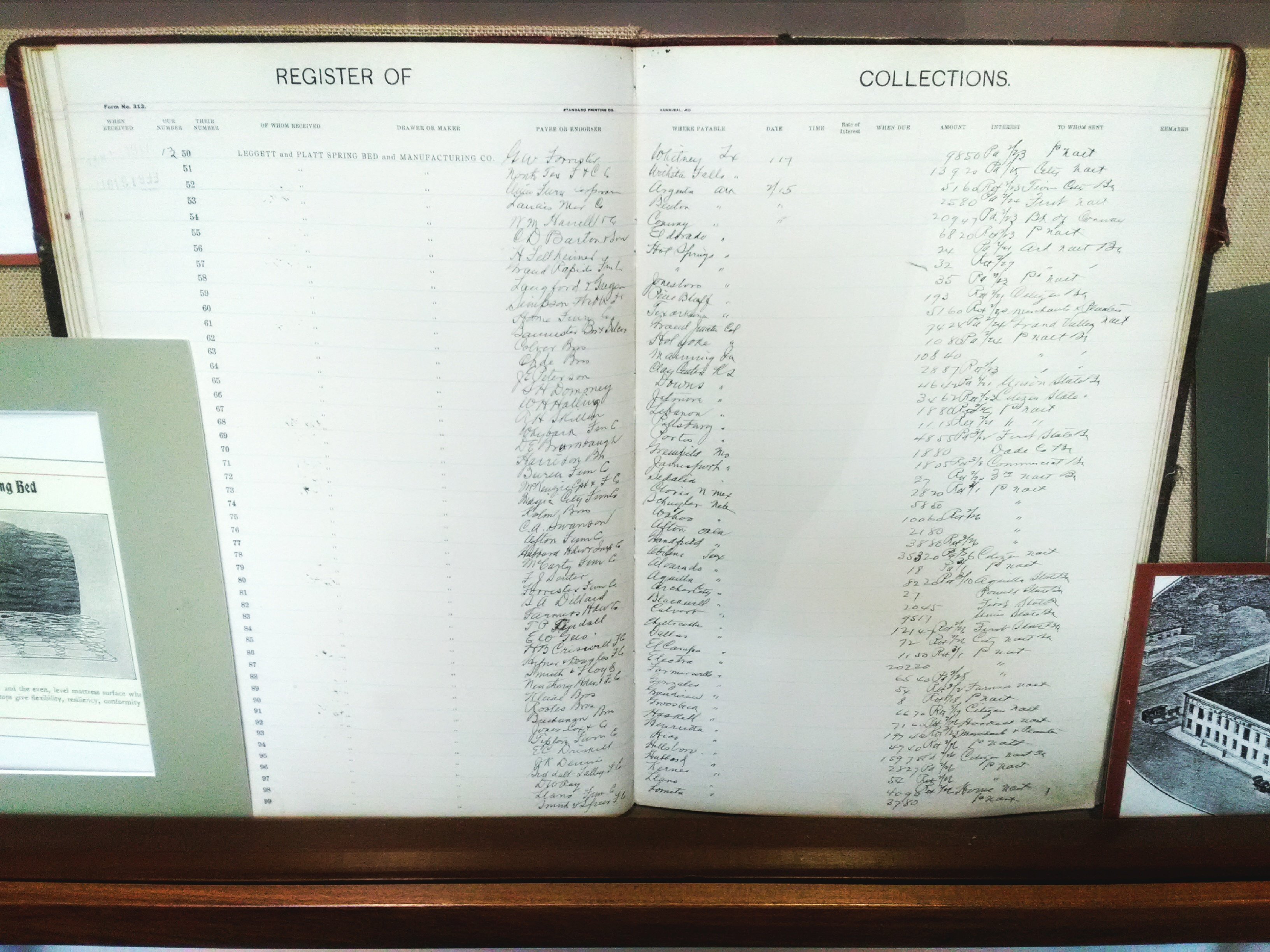 Digitization on CLIO is part of Powers Museum's "Digital Carthage" project in honor of Carthage's 175th Anniversary Celebration (March 28, 2017 through March 27, 2018).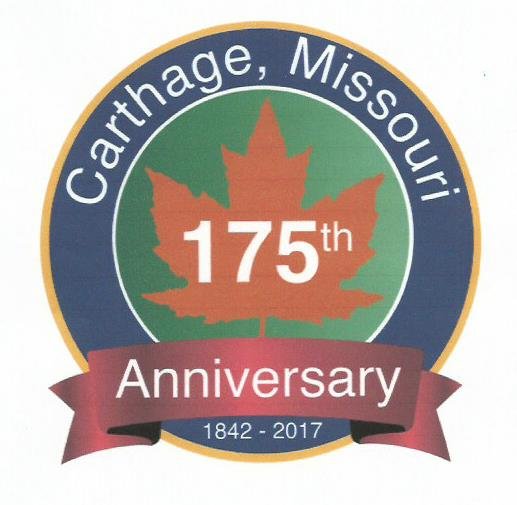 Funding for the Walking in the Wards tour was made possible by a grant from the Missouri Humanities Council and the National Endowment for the Humanities, Spring 2017.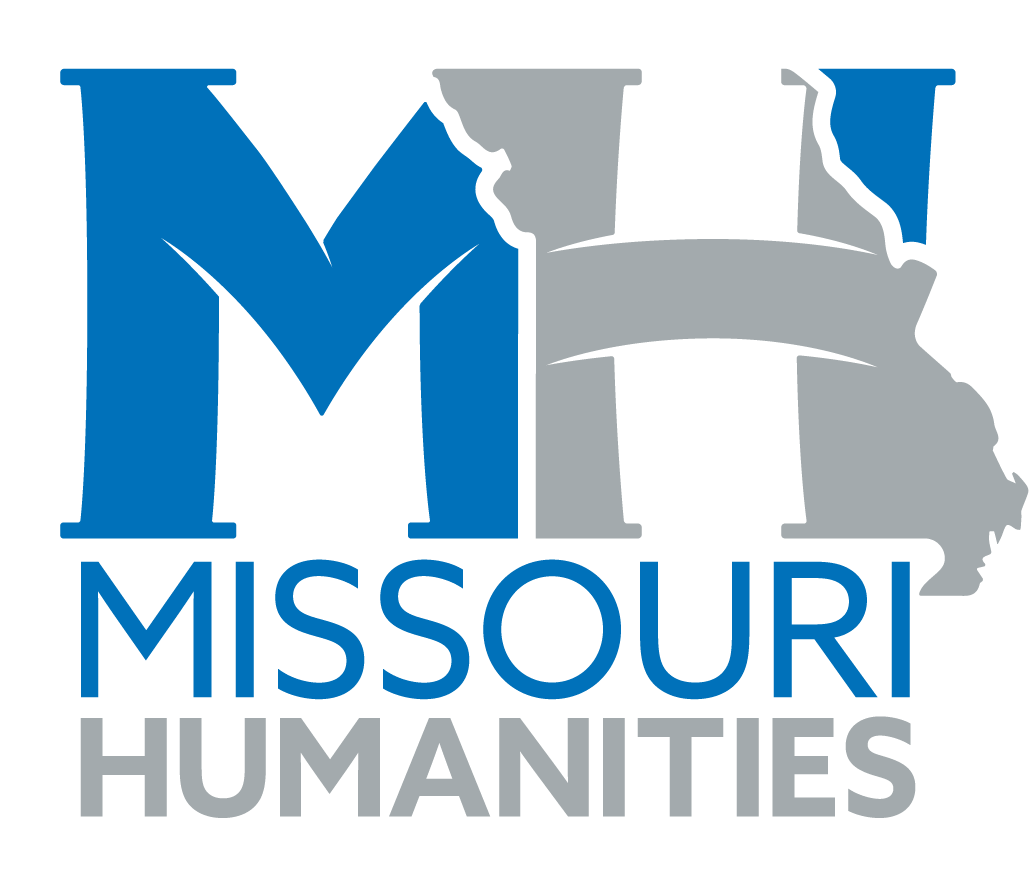 Backstory and Context
Once Leggett and Platt left this structure at Fifth and Grant, various other manufacturers where located here several dealing with wagons and carriages. By 1905 the Lanpher Brothers Carriage Works moved in and for about ten years manufactured carriages, assembled Ford automobiles and made their own trucks and autos.
Later this location also became incorporated into the Smith Brothers Manufacturing Company complex of buildings from Grant to Howard Streets (See Clio entry for Smith Brothers Manufacturing). In 2000 when Leggett & Platt, Inc. purchased the Big Smith property, Leggett & Platt in fact bought back its original location of the C. D. Platt plow factory where bed springs, the initial product of the company, started production.
Sources
"C of C at L & P Plant." Carthage Evening Press, October 10, 1938, no page.
Hansford, Michele. Images of America: Carthage Missouri. Charleston SC: Arcadia Publishing, 2000.
Jasper County Fair Booklet. Carthage MO: Knell Fair, 1908. Collection of State Historical Society of Missouri.
Leggett & Platt Spring Bed and Mfg. Co. Carthage MO: Leggett and Platt Company, 1901. Collection of State Historical Society of Missouri.
Powers Museum Vertical Files.: Platt Plow, Leggett & Platt, Lanpher Auto.
Powers Museum Exhibit Label (based on corporate statement supplied to museum March 28, 2017, from Leggett & Platt, Inc.; source of quotes 1 & 2.
The Lanpher Motor Vehicles. Carthage MO: Lanpher Motor Buggy Co., no date (circa 1910). Collection of National Automotive History Collection, Detroit Public Library.
Image Sources
All historic views former Powers Museum exhibit images.

Sanborn Map illustration former Powers Museum exhibit image.

Leggett & Plat display photograph by Michele Hansford.

L & P ledger photograph by Michele Hansford. Ledger in Powers Museum Collection.

Additional Information