Creech Air Force Base
Introduction
Officially named and activated in 2005, the Creech Air Force Base is history in the making. Creech Air Force base is one of the centres of operations for drone warfare, and specifically the main command of the Predator series. This base is better known, however, as a training ground for the legendary Thunderbirds, the US Air Force's aerial demonstration squadron.
Images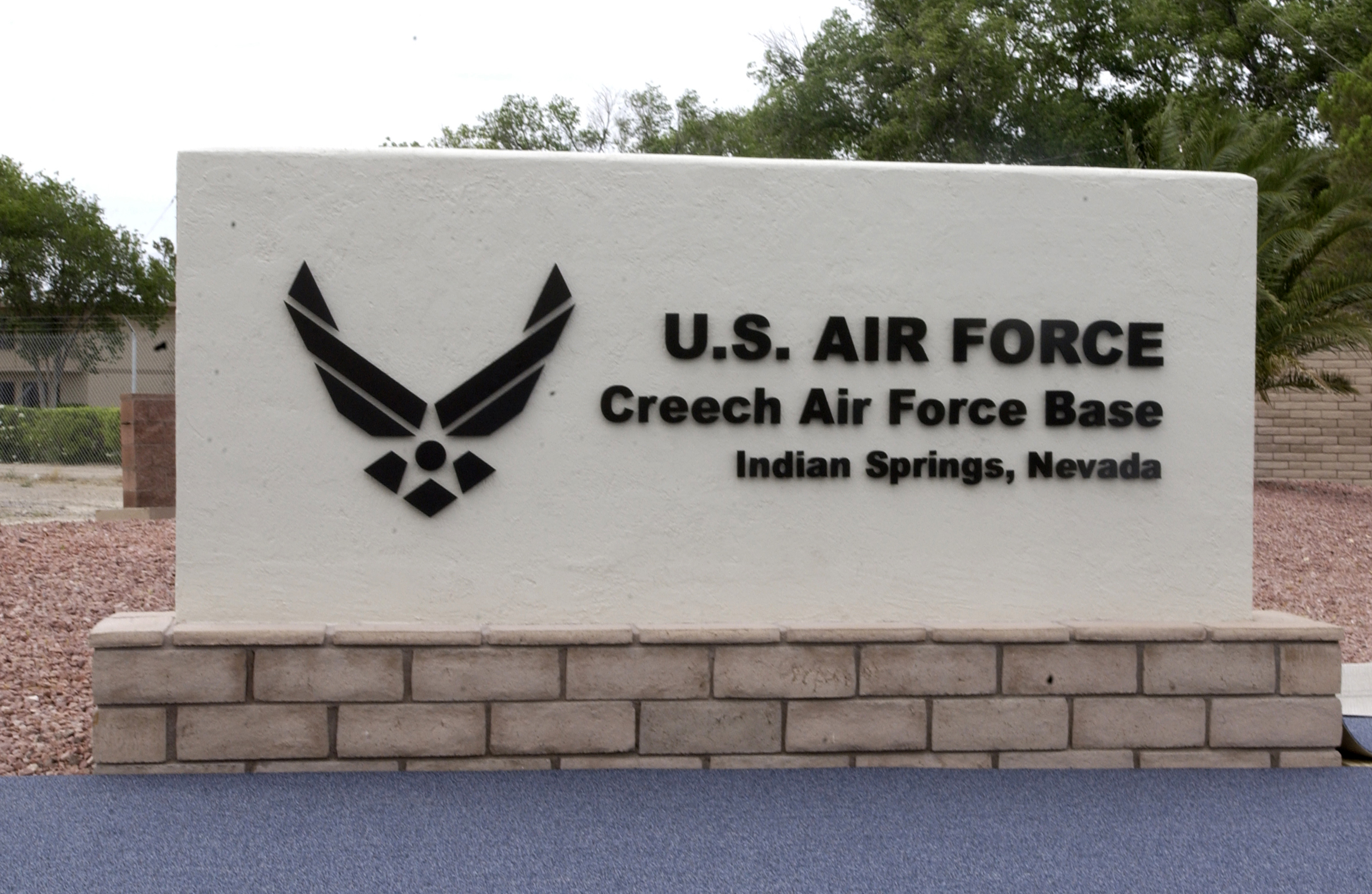 The USAF Thunderbirds performing a "Calypso" pass. Photo courtesy of US Thunderbirds official website.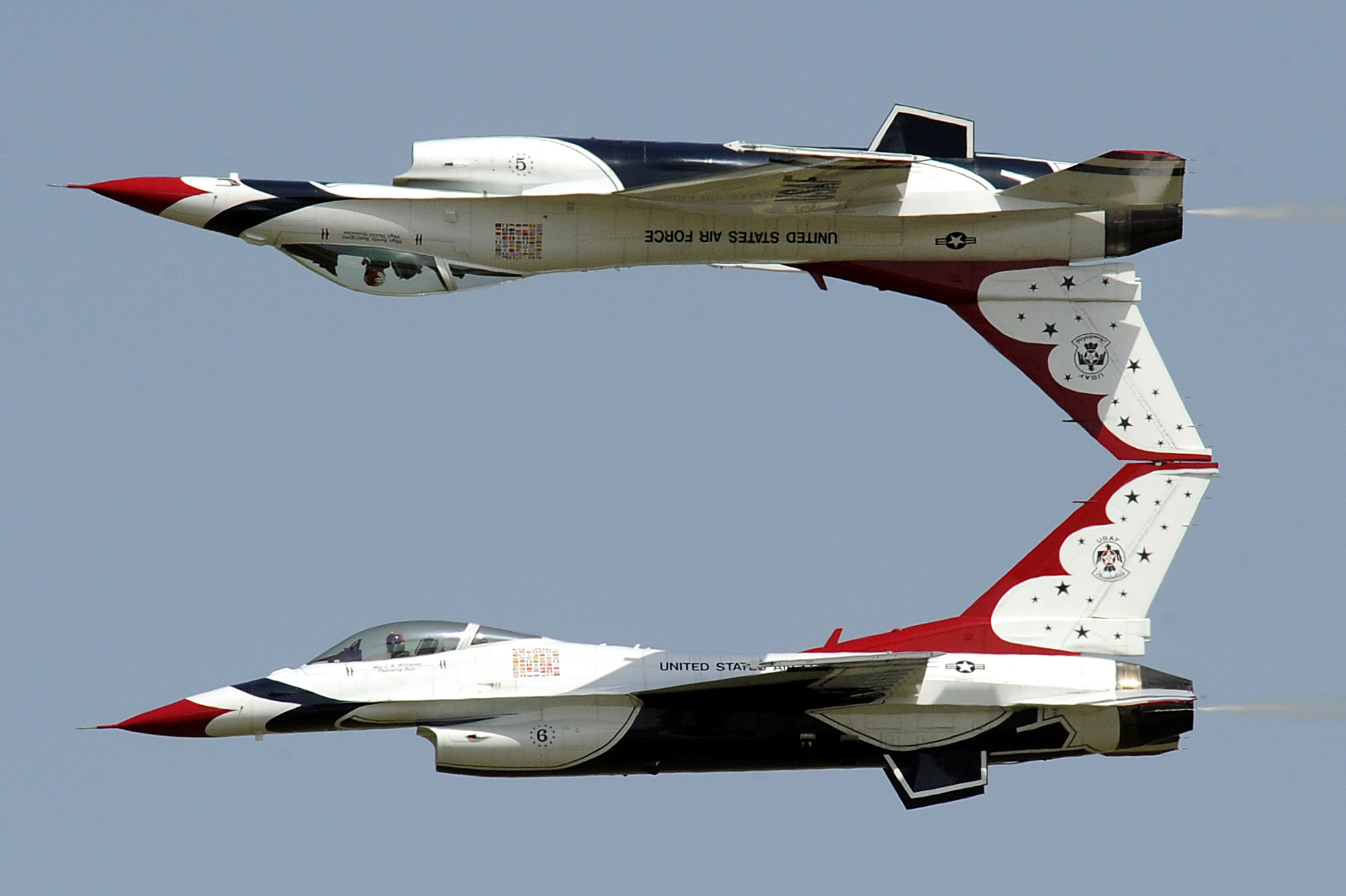 A Predator Drone on the runway.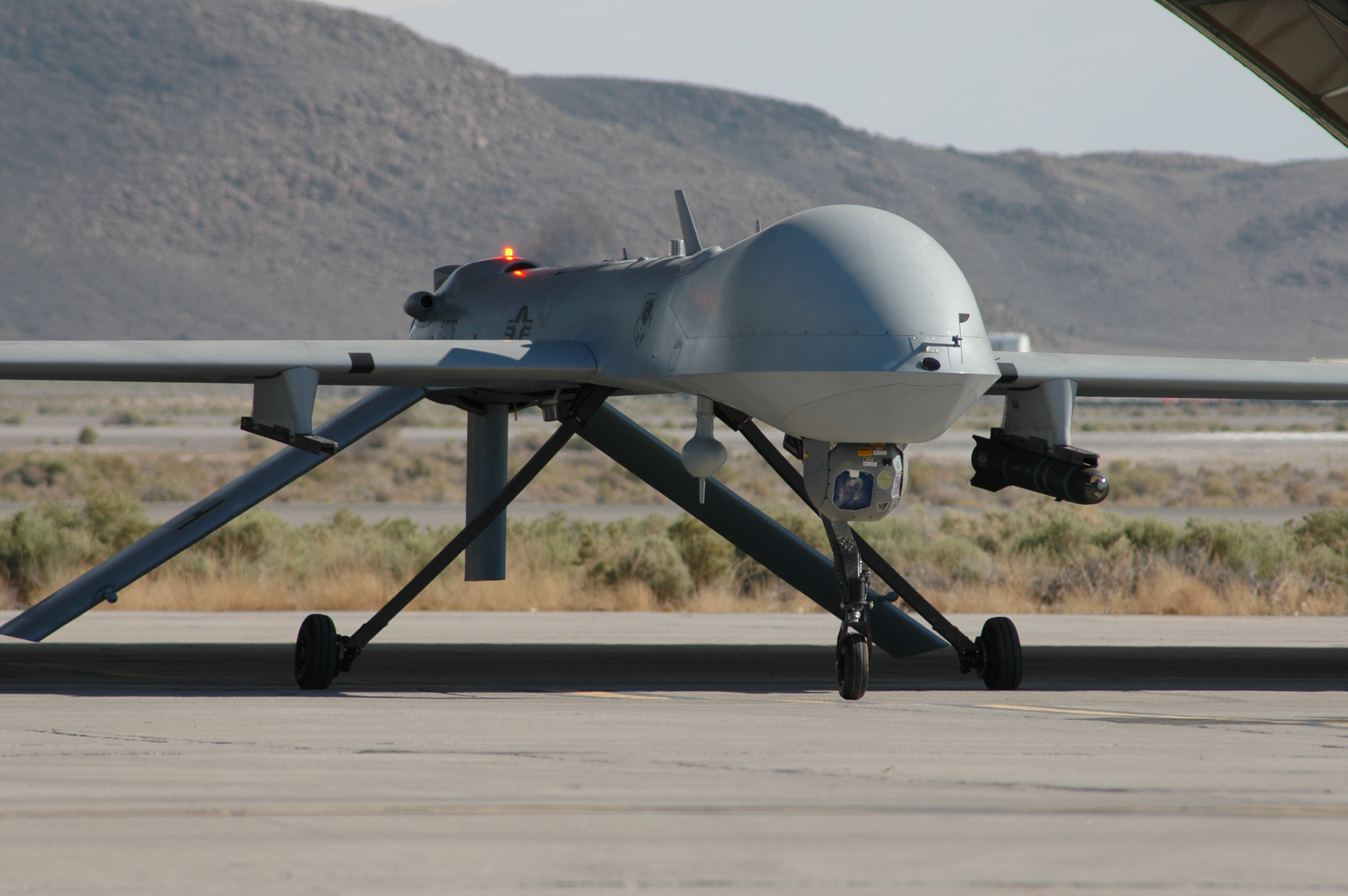 A reaper coming out of the hangar.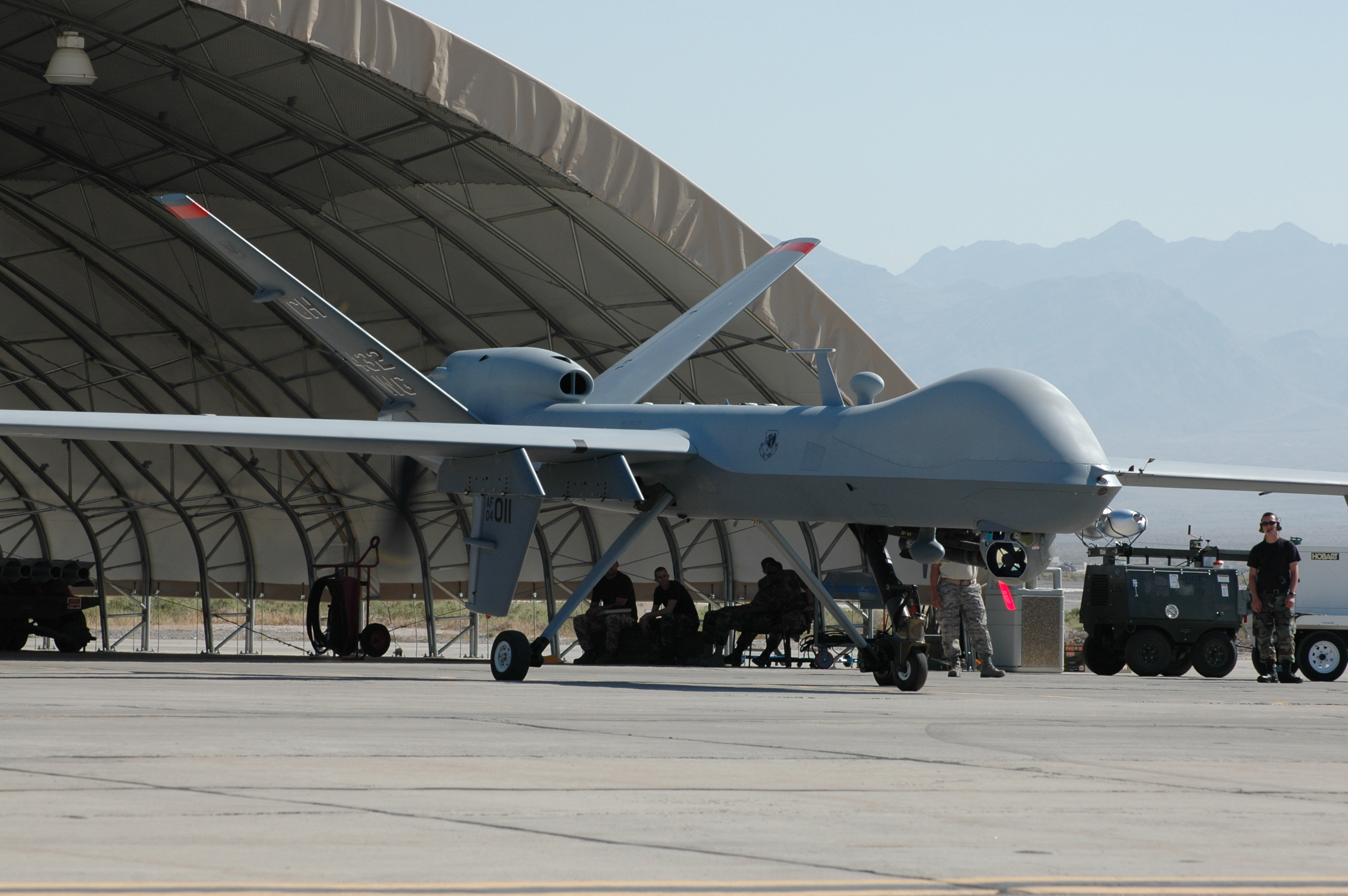 Backstory and Context
Originally known as Indian Springs Airport, but renamed officially in 2005, this base has been at the forefront of military technology dating back to just after the attack on Pearl Harbor in 1941. The base has maintained the "...Tradition and ...Continued to focus on answering the first call to duty - preparing Airmen for direct combat and support in an unwavering service to the nation."1 About one mile northeast of Indian Springs, NV, the base has been an indispensable training and testing facility, taking many forms and directives over the years, from nuclear test site, to hosting realistic war games, the base has proven a flexible host.
The base serves more permanent needs at this time, however. As its primary goal, it serves as the main host for Predator drone operations in the USAF, as well as a supporting base for the Reaper craft, making it an indispensable tool in the arsenal of current military technology.
However, to touch on its main claim to fame would be to do Creech a major injustice. As it has always been suited to training purposes, Creech serves as a permanent demonstration training base to the premier aerobatics squadron, the USAF Thunderbirds. Known throughout the world for their incredible skill as pilots, the Thunderbirds serve a purpose quite unlike the UCAV operations of the base, but arguably, just as important, as their inspiring feats are a powerful tool to keep spirits high.

Sources
1. From USAF Factsheet "HISTORY OF CREECH AIR FORCE BASE," link below. All photos, unless otherwise noted, available from Creech AFB official website in the Photo section, under the "Aircraft" category.
Additional Information