Birthplace of B.B. King Historical Marker
Introduction
This historical marker commemorates B.B. King, born near this site as Riley B. King on September 16, 1925. King had perhaps the most prolific career of all blues musicians and is commonly referred to as "the King of the Blues." King's family lived near this marker before moving to Indianola, a city King referred to as his hometown. B.B. King won 15 Grammy Awards in his lifetime and was inducted into the Rock and Roll Hall of Fame in 1987. His popular song, "The Thrill is Gone," was listed as Number 185 on Rolling Stone's 500 Greatest Songs of All Time. King died in 2015 due to complications related to diabetes. The marker is also included on the Mississippi Blues Trail.
Images
Mississippi Blues Trail Marker "A half mile southeast" of the cabin B.B King was born.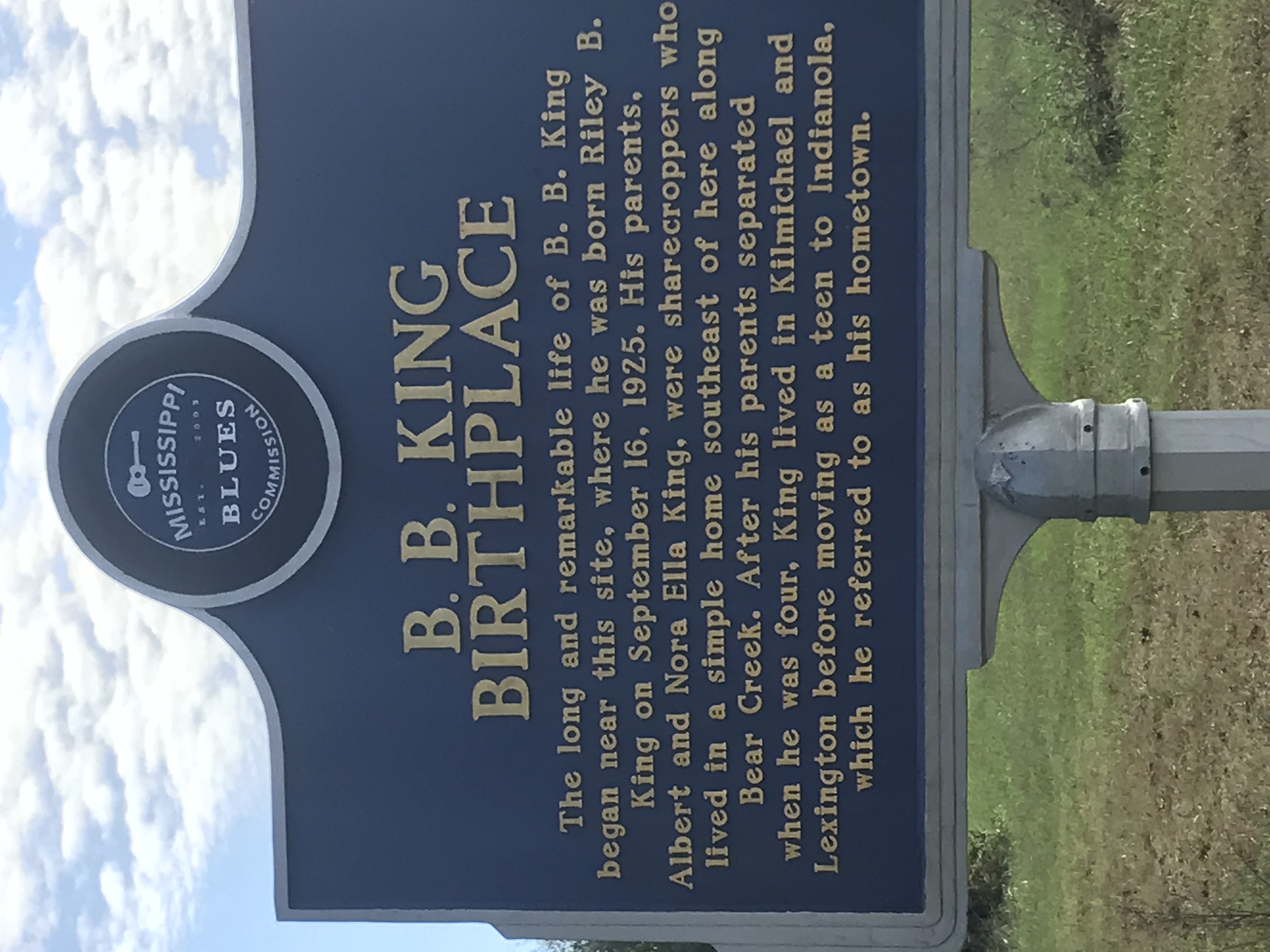 B.B King, pictured with his guitar, which he called Lucille.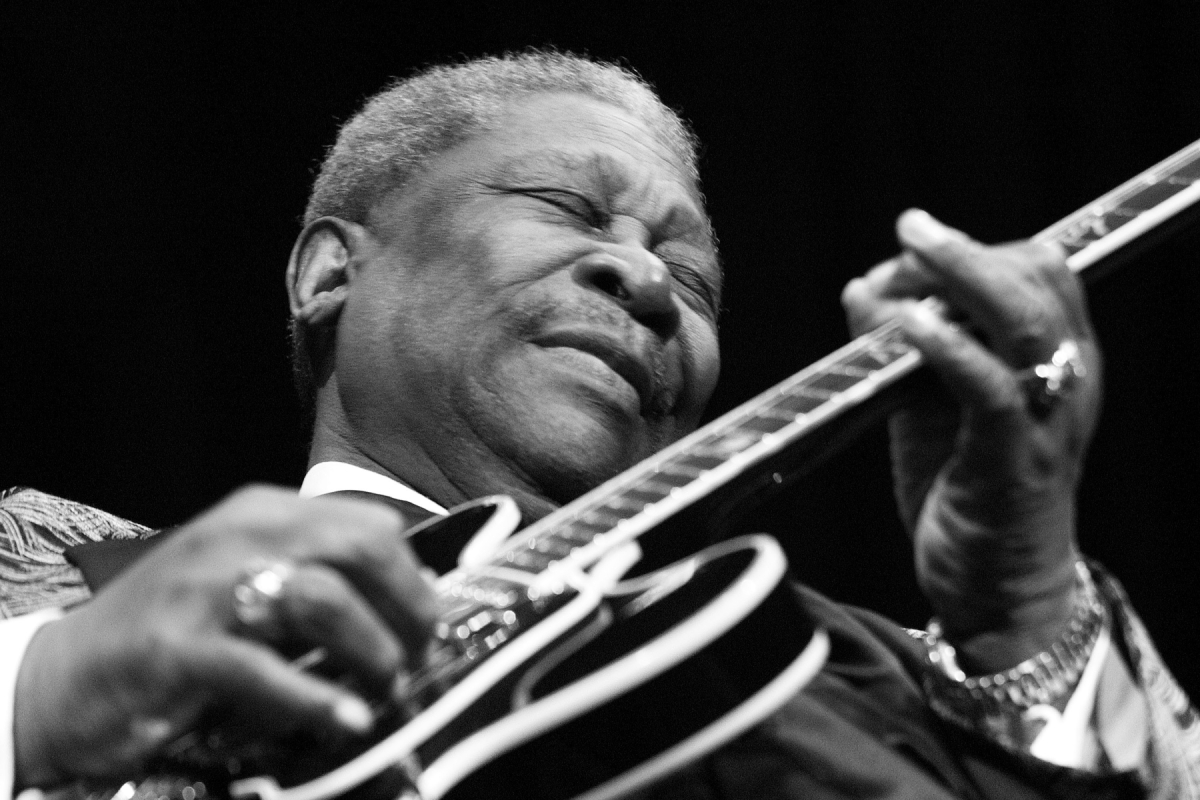 Backstory and Context
    On September 6, 1925 Riley B. King was born to Albert and Nora Ella King in the small town of Berclair, Mississippi. King's birthplace was a small home located about a half mile southeast of this marker. King's family were sharecroppers who labored on land owned by others. King's parents divorced when he was four, and his mother died when he was nine, after which King was raised by his maternal grandmother. However, she also passed a few years later. King briefly stayed with his father, King lived on his own. After he moved to Indianola, he worked as a tractor driver for a number of years. He worked odd jobs in Memphis and played music for all who would listen. As his fame grew while playing joints and haunts around Beale Street, he earned the nickname "Blues Boy." King embraced the nickname but shortened it to "B.B.." The marker commemorates the early years of "The King of the Blues" and demonstrates the connection between this musical genre and the small towns and agricultural communities of Mississippi. 
Sources
B.B. King Birthplace. msbluestrial.org. Accessed 10/5/17. msbluestrail.org. 
B.B. King Museum
B.B. King, Blues Legend, Dead at 89, Rolling Stone. May 15th 2015. Accessed April 12th 2021. https://www.rollingstone.com/music/music-news/b-b-king-blues-legend-dead-at-89-68126/.
Image Sources
https://www.rollingstone.com/music/music-news/b-b-king-blues-legend-dead-at-89-68126/

Additional Information