Historic Petersburg Foundation, Inc.
Introduction
This is the headquarters of Historic Petersburg Foundation, Inc. (HPF), an organization whose mission is "to lead the preservation and restoration of Petersburg's historic architecture and neighborhoods and to tell their story." HPF purchased the building in 2000 and has overseen extensive renovation to the structure.
Images
Historic Petersburg Foundation Headquarters. Photo by John A. Rooney, Jr.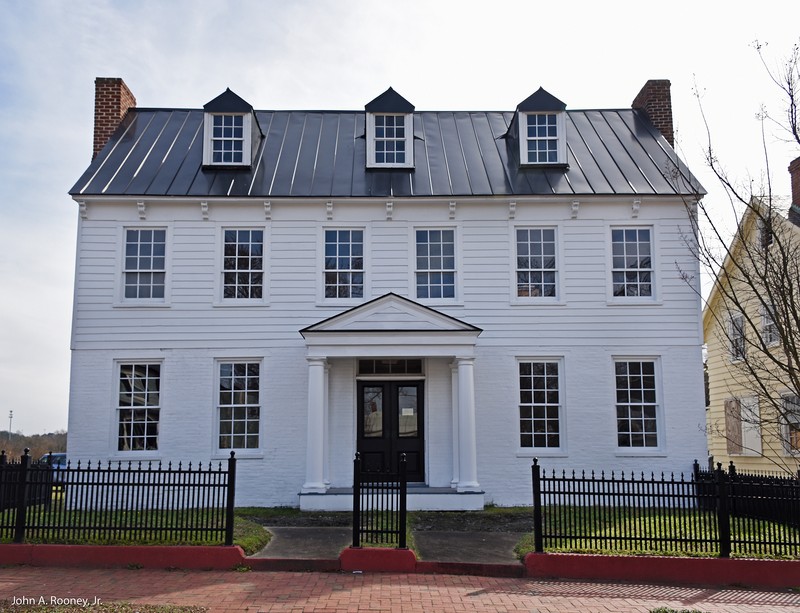 Backstory and Context
The building, a Federal structure, is located in the Centre Hill Historic District and is significant historically because of its association with the Bolling family. In 1809 Robert Bolling of Centre Hill laid out 80 half-acre lots between Franklin and Tulip Alley, and between Walnut (now Sycamore) and Madison Streets. Washington Street east of Jefferson Street remained vacant until after Bolling's death and the transfer of the lots in that block to Bolling's son and heir, Robert Buckner Bolling occurred in 1840. The younger Bolling constructed the house at 318-320 East Washington on Lot #115 in 1844. The house was originally a single family dwelling, centrally planned, one room deep. It appears to have been the first building constructed in this section of Washington Street. In 1902 the house was sold and subsequently divided into a double house.
Additional Information