William Alexander Leidesdorff Plaza
Introduction
Leidesdorff Plaza was named in honor of William Alexander Leidesdorff, a prominent early citizen of California. Sometimes referred to as the "African Founding Father of California," Leidesdorff secured a large land grand from Mexico along the American River, and his businesses in the area helped to stabilize the Sacramento Valley.
Images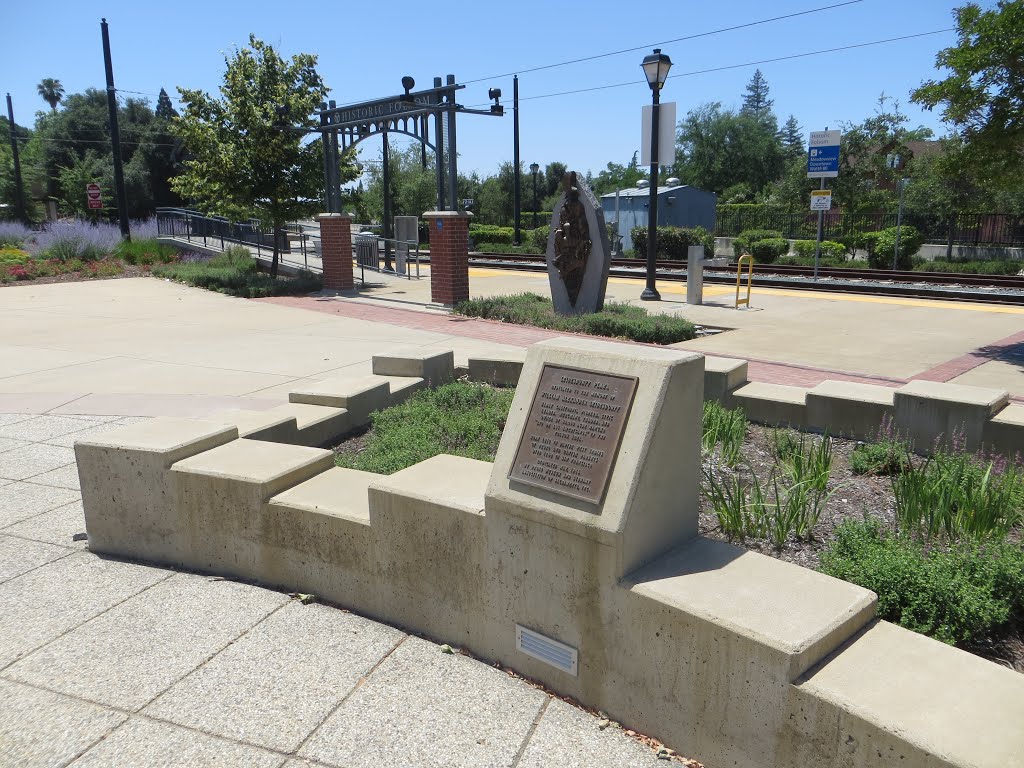 William Alexander Leidesdorff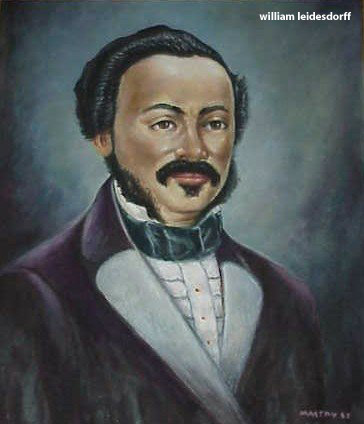 Backstory and Context
William Alexander Leidesdorff was born in the Virgin Islands in 1810 and became a naturalized citizen in 1834. He started a lucrative shipping business in New Orleans but was forced to abandon that enterprise because of the Negro Seamen Acts.
After spending several years traveling to different parts of the world, Leidesdorff arrived in San Francisco, which was then known as Yerba Buena, in 1841. The territory which became California then belonged to Mexico, and Leidesdorff became a naturalized Mexican citizen in order to secure a land grant. In 1844, he acquired the Rancho Rio de Los Americanos, a land grant of over 35,000 acres of valuable land along the American River.
Leidesdorff then began trying to reestablish himself as a businessman. He owned the first steamboat to operate on San Francisco Bay and the Sacramento River. He also built the first hotel in the city as well as the first commercial shipping warehouse. In 1845, he accepted the position of United States Vice-Consul to the Mexican Alta California region, becoming the first African-American diplomat.
Leidesdorff was also involved in local politics, serving as treasurer for San Francisco as well as on the first city council and the first school board.
In 1848, a vast discovery of gold was made on the Rancho Rio de Los Americanos. By this time, Leidesdorff was one of the wealthiest men in the California territory, and the value of his property increased dramatically during the Gold Rush. Leidesdorff didn't live to fulfill his plans for the land, however. He died in May of 1848, just about the time that gold was discovered in the area.
Leidesdorff Plaza was dedicated in 1966.
Sources
Washington, Guy. William Alexander Leidesdorff (1810-1848). Black Past. Accessed October 04, 2017. http://www.Blackpast.org/aaw/leidesdorff-william-alexander-1810-1848.