Robert Miller Home
Introduction
This house on 19th Street, originally built in 1858, is immersed in Civil War history. As a stop on the Underground Railroad that once hosted the Confederate leader William Quantrill, its history is undoubtedly interesting. It is also a prime example of residential architecture from the time. Visiting the house is a great way for anyone in Lawrence to experience a local piece of Civil War history!
Images
Robert Miller and his wife sit outside the house in 1881.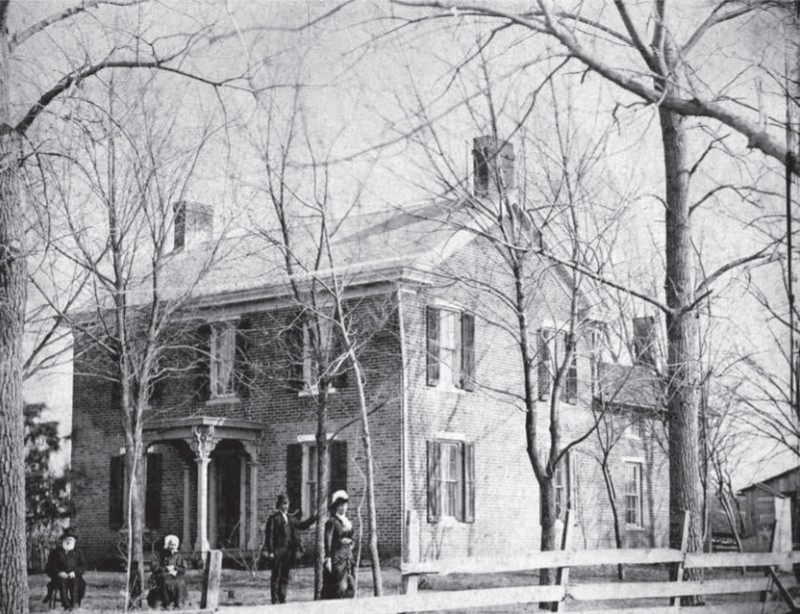 The home looks very similar today to its original appearance.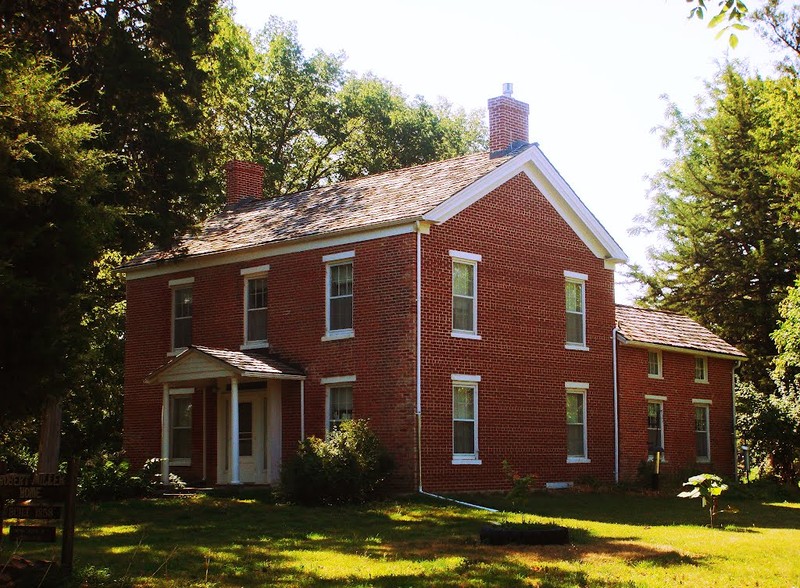 A front view of the home today.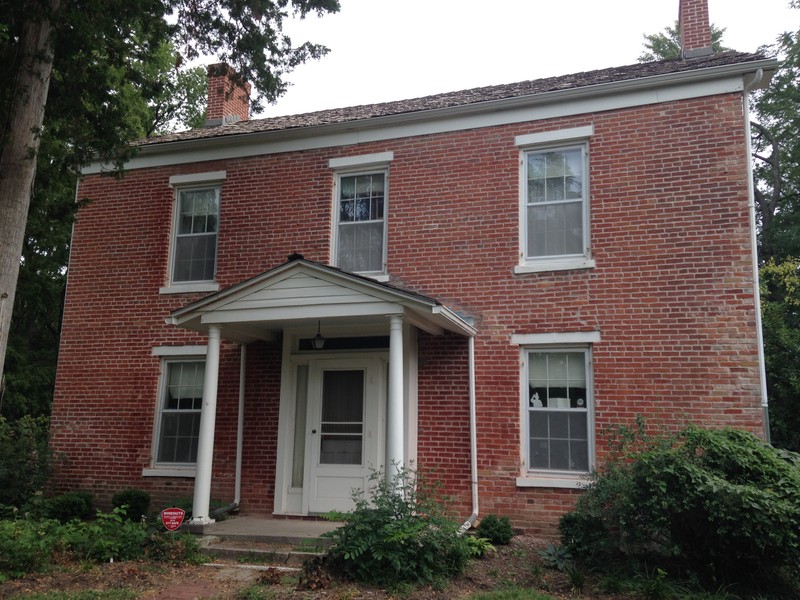 Another view of the home today.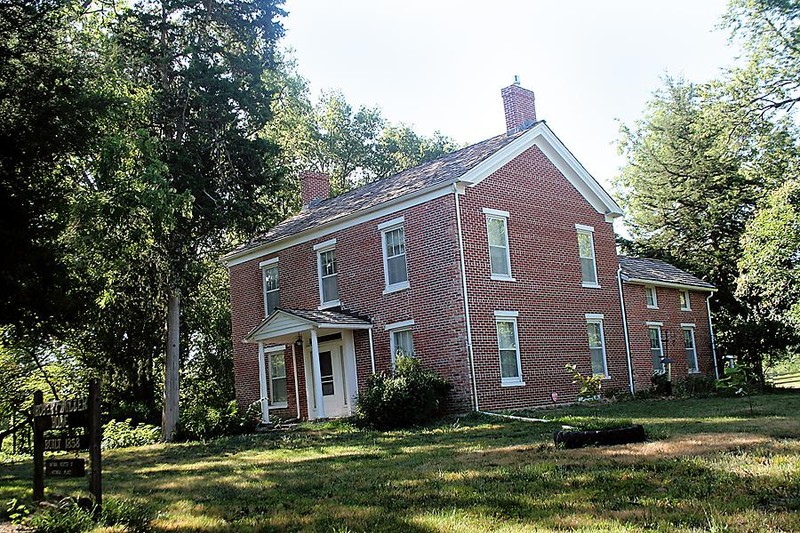 Backstory and Context
According to Dennis Dailey, the current home owner and former professor at the University of Kansas, The Miller family lived in South Carolina and belonged to an anti-slavery church, and witnessed many occasions of violence due to their beliefs. Josiah Miller moved to and settled in Lawrence in 1854, and his father Robert had this house built before bringing the rest of the family to the Kansas Territory in 1858. Josiah co-founded the Kansas Free State newspaper, and Robert was a farmer and a salesman. According to some reports, Robert was not very political, but he hosted public and legislative meetings in a room above his store. More noticeably, a smokehouse on the Miller property became a stop on the Underground Railroad1.
Oddly enough, in August of 1863, the leader of a Confederate guerrilla, William Quantrill, stopped by the Millers' home on the day before the infamous Quantrill's Raid2. He ate with the family and stayed with them for the night. During the raid, Quantrill burned various parts of Lawrence and killed about 200 of its residents but did not harm the Millers or their home, although they killed anti-slavery advocates nearby1. There isn't a satisfactory way to explain the oddity of why Quantrill stayed with the Millers before the raid, whether or not he knew them before arriving in Lawrence, or whether or not they knew of his plans.
The Miller House is also valuable as an architectural sight. It is one of the very few remaining and well-maintained houses in Kansas from the Territorial Period in architecture. Its architecture is fairly advanced for the period it was built in, and the house looks very much the same today as it did when it was built3. Some alterations to the house have been made, but in 2007 it underwent a new round of restoration and hidden original details of the home were uncovered4.
Due to its significance architecturally as well as historically for its part in territorial settlement, Civil War incidents, and the Underground Railroad, this house is definitely worth a trip for anyone in Lawrence!
Sources
1. Dailey, Dennis M. "Josiah Miller, an Antislavery Southerner: Letters to Father and Mother."Kansas History, vol. 36, no. 2, 2013.
2.
Christiansen, Tom. "What Does the Future Hold for the Miller House?" KSHB, Kansas City 41 Action News, 12 May 2011.

3.
United States, Congress, National Park Service. "National Register of Historic Places Inventory—Nomination Form." National Register of Historic Places Inventory—Nomination Form.
4. Belt, Mike. "This Old House: Historic Home Being Restored inside and Out." LJWorld.com, Lawrence Journal World, 22 Apr. 2007